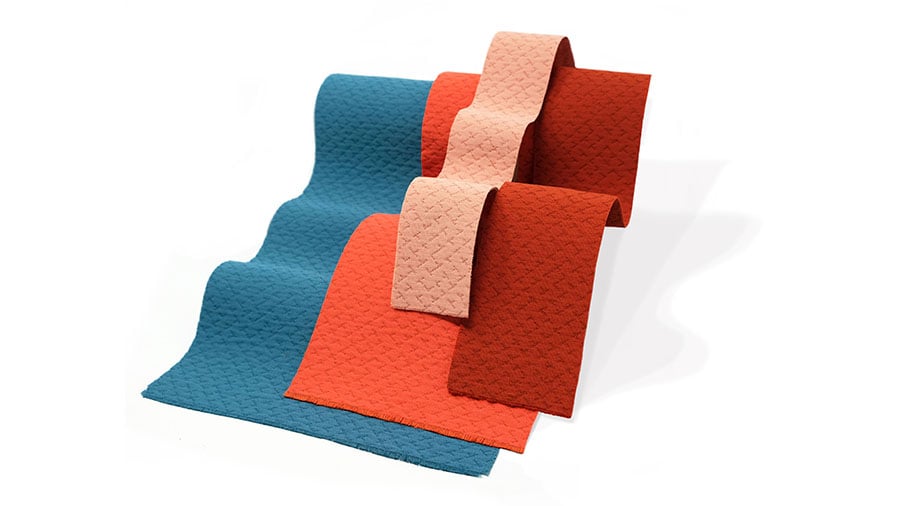 February 10, 2021
Duvaltex Sorts Out the Nitty-Gritty of Recycling Ocean Plastic with a New Textile Release
From employing "safe" chemicals to minimizing energy consumption, Duvaltex and Steelcase fabricate Intersection using a highly ecofriendly process.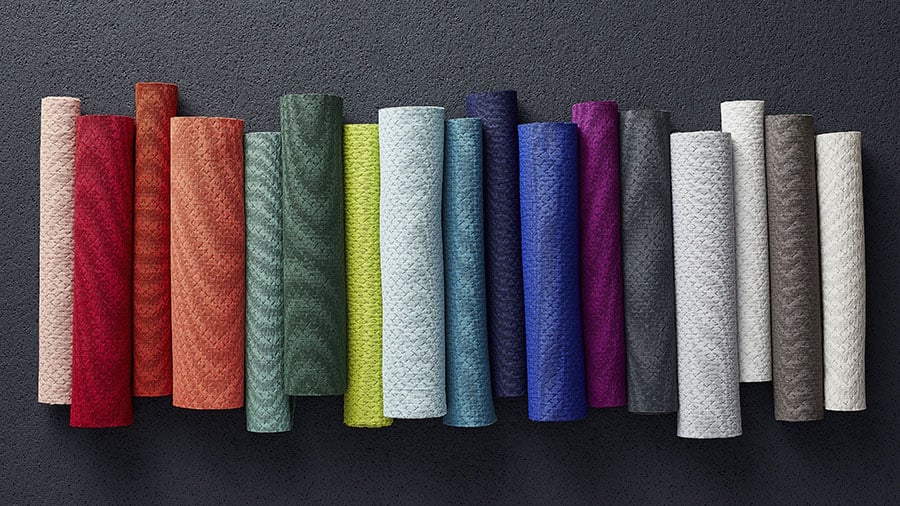 A new commercial textile made partly from recycled plastic, Intersection was codeveloped by Duvaltex and Steelcase in partnership with the SEAQUAL Initiative as a sustainable upholstery option for the furniture company's partitions and acoustic panels. Conceived as one of Duvaltex's Clean Impact Textiles, it is fabricated using a process that is engineered to be ecofriendly. The introduction of marine plastics to the formula helps expand its positive environmental impact.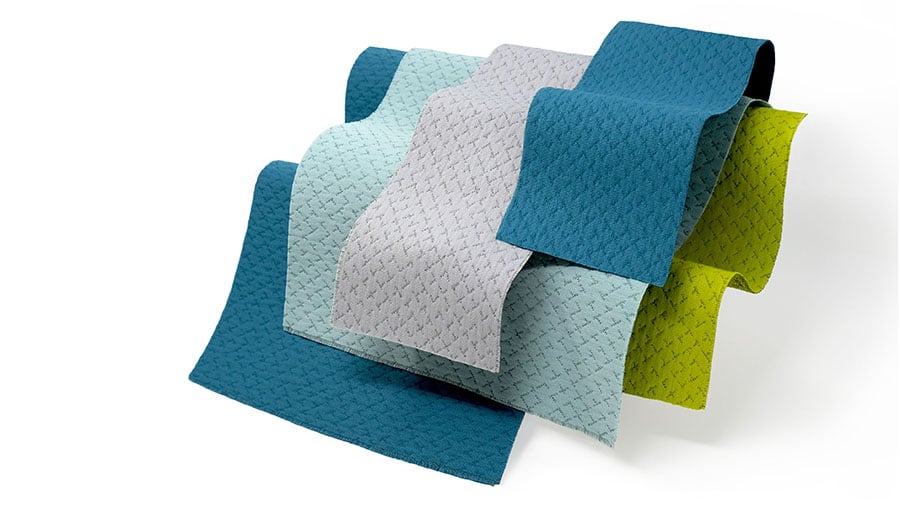 RECYCLED
Made of polyester—69.7 percent of which is postconsumer—it uses SEAQUAL yarn, which carries its own third-party Global Recycled Standard certification.
NONTOXIC
Known for sustainable textile manufacturing, Duvaltex employs "safe" chemicals during production and complies with California's Prop 65. SEAQUAL's OEKO-TEX certification also guarantees fibers are free of harmful substances.
WASTE-REDUCING
For every pound of the fabric produced, suppliers remove up to half a pound of general marine waste from the ocean.
LABOR
Because the fabric relies on harvesting marine plastic through the SEAQUAL partnership, it contributes to an additional line of business for the fishing industry.
PERFORMANCE
The finished fabric is third-party certified as meeting NSF/ANSI 336 standards for sustainable products by the Association for Contract Textiles.
CARBON
The manufacturer uses renewable energy and weaving, dyeing, and finishing methods that minimize water and energy consumption.
CREDITS
Recycled content means the product can contribute to a project's LEED credits, according to the U.S. Green Building Council.
You may also enjoy "Two New Collections Push the Envelope on Recycled Materials"
Would you like to comment on this article? Send your thoughts to: [email protected]