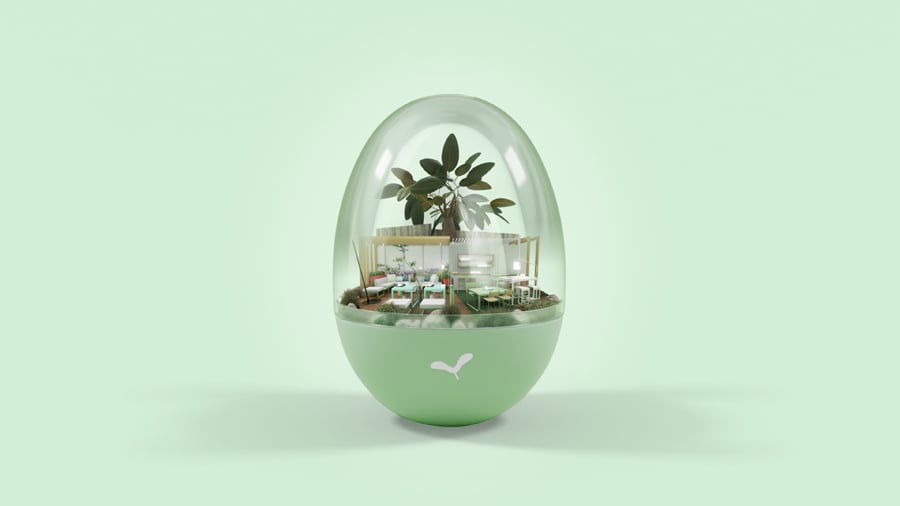 October 27, 2020
No Trade Shows? No Problem!
Colorarium, Fermob's innovative augmented reality tool, invites architecture and design professionals into its vibrant, virtual world.
Sponsored by: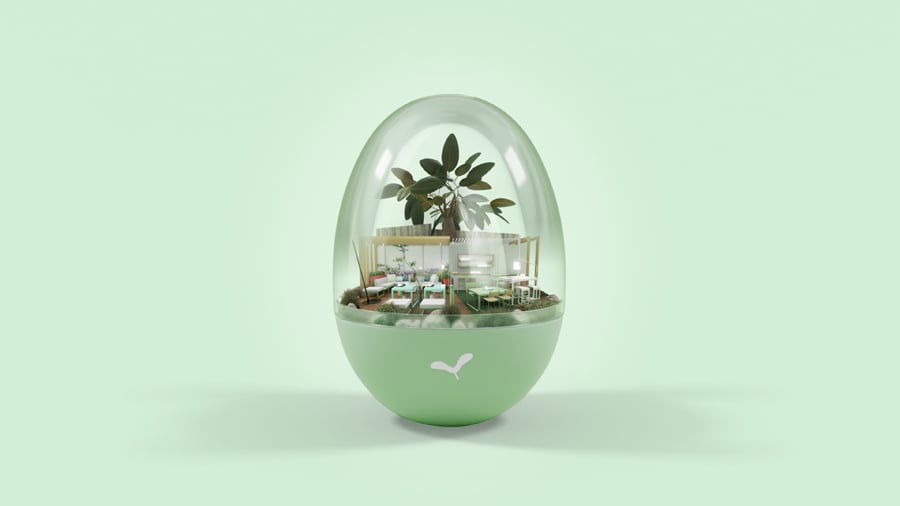 When the COVID-19 pandemic disrupted the cycle of trade shows and design fairs, French outdoor furniture brand Fermob pivoted quickly. The team first brainstormed the idea of a unique, interactive digital trade show booth in early June, as the industry was reeling from the coronavirus crisis, explains Aude Florimond, head of global marketing for Fermob.
"The future of trade shows was in jeopardy, and we had to find a solution to present our new collection," she says. "August and September are traditionally very important months for Fermob as we welcome European customers to visit our factory, so we were determined to keep that human link. We also wanted to show the power of our brand to visitors."
Colorarium brings together designers, factory workers, and customers in an augmented reality space that highlights exciting details about the collection in a vibrant ecosystem. Colorarium enables architecture and design professionals to explore products, specs and colors by hovering over small leaves embedded onscreen. The show also weaves in behind-the-scenes videos describing how items were conceived and manufactured.
"Fermob has some unique stories to tell; we wanted our visitors to interact with us despite the distance," says Florimond.
A multidisciplinary Fermob team plus three outside agencies developed and built the booth in studio in France, filmed behind-the-scenes videos and interviews, drew up product sheets, and collaborated with sales teams to create Colorarium's augmented reality universe.
"We all put in a lot of working hours; we didn't know it was impossible, so we just did it," says Florimond.
Users visit the booth with a Fermob representative who walks them through various accessories, lights and pieces of furniture in three different garden settings. A special code allows return access for up to a year.
The virtual booth launched in early September, on the date Maison et Objet would have opened. Focusing on its three key product platforms— outdoor furniture, lighting, and accessories—Fermob's Colorarium is visually appealing and contemporary, highlighting clean lines and elegant palettes. The show takes place in three settings symbolizing spaces where Fermob's creations live, notes Florimond.
"The rooftop terrace represents reception areas we equip, such as restaurants, offices, and parks," she says. "The garden is oriented towards the domestic use of our products, and the winter garden shows visitors that Fermob can also find a place inside the home."
With so many Americans working from home, U.S. designers are missing the chance to see new products and collaborate with brands at industry shows, notes Leslie Thompson, president and COO of Fermob USA.
"Inside the Colorarium, we interact far more with each other and the brand than at any trade show," says Thompson. "After more than 60 presentations done by our office, the consensus is that people love it; some of our clients have even called it a gamechanger. Fermob's innovation to make up for missed trade shows has surpassed all expectations, and just might change our business future."
By engaging design professionals with relevant, media-driven content, Colorarium goes beyond a virtual trade show, she adds. "People leave this presentation knowing Fermob is far more than a chair company; the Colorarium demonstrates the depth of Fermob's investment in innovation, design, and creativity."
Pushing the boundaries of traditional product presentations, Fermob's immersive experience offers authentic scenes ideal for sharing and collaboration at a pivotal time.
"We're proud to have been able to reinvent ourselves so quickly, and for me, one of the most successful projects is the 360-degree view that allows the visitor to understand that you're in a terrarium," says Florimond. "We really wanted something that made for a special experience. We took up this challenge to make our clients dive into our universe and I think we succeeded."