July 31, 2018
Our 15 Favorite Products from IKEA's 2019 Catalog
The annual reveal coincides with the company's 75th anniversary and features a series of special collections, including throwback re-editions and updated staples.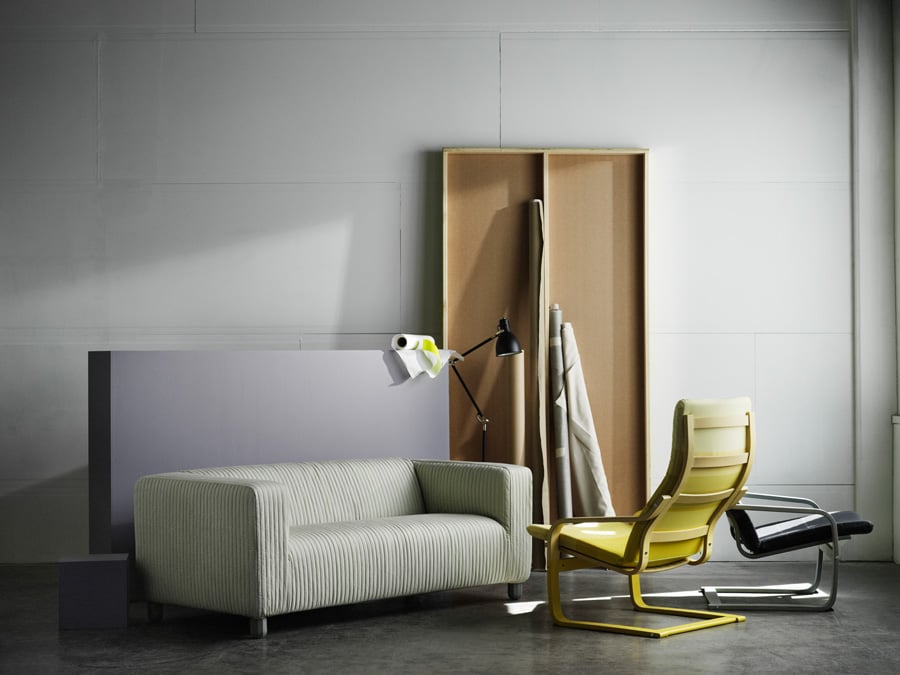 Since 1943, the Swedish furniture juggernaut IKEA has been democratizing Modern design through its accessible, ultra-affordable home products. Certain goods—from the MALM to the meatball—have become ubiquitous staples within U.S. households (and let's not forget that one in 10 Europeans are rumored to have been conceived on IKEA beds).
This year marks the 75th anniversary of IKEA's flat-packed empire, and to celebrate, it has launched its 2019 catalog and several special collections. Some of the newly-announced products will be available this August and they feature a pared-down "minimalist Scandinavian" aesthetic—think new storage options, neutrals, and a healthy dose of Millennial Pink. Another new collection embraces the hackable nature of IKEA products, as evidenced by hundreds of unaffiliated Pinterest how-to's and DIY-friendly blog posts. Most tantalizing, the company will be re-issuing a series of throw-back favorites from the '50s through the aughts throughout the remainder of the year, from Modernist furnishings to Pomo-inspired rugs.
The milestone doesn't stop within IKEA stores: beginning tomorrow, New Yorkers can pay a visit to the the IKEA Inspiration Experience at 477 Broadway in SoHo, a pop-up inviting the public to experience the company's latest products through a series of residential vignettes (the Inspiration Experience travels to Chicago this fall).
Click through the slideshow to see our fave products—just don't ask us how to pronounce them.

You might also like, "Metropolis Magazine's 8 Rising New Talents."