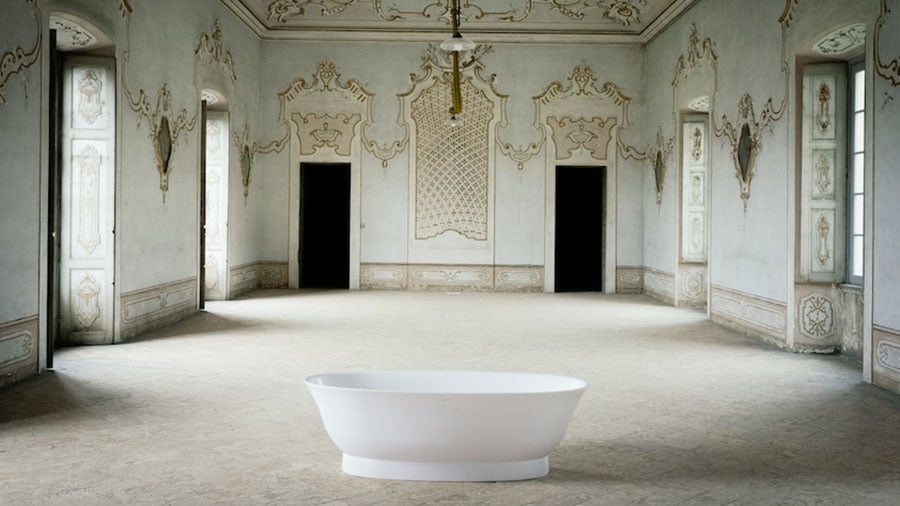 January 28, 2020
At KBIS, Sophistication Prevailed—These 16 Products Prove It
These offerings wedded style and substance at 2020's kitchen and bath event in Las Vegas.
"My heritage is rooted in arts, humanities, and beauty. I strive to extend it to others through each piece we create," says Dutch designer Marcel Wanders, reflecting on his New Classic collection for Swiss bathroom manufacturer LAUFEN. The line, which comprises sinks, toilets, a bidet, and a bathtub, as well as bathroom furniture and accessories, is distinguished by its fine architectural lines and subtle curvature—features inspired by the rational forms heralded during the neoclassical era. "In a way, it is a reinterpretation of classic styles in a contemporary guise," Wanders tells Metropolis.
The collection embodies much of what designers bring to KBIS this year: products that have all the functionality made possible by innovations in materials (LAUFEN's collection pulls off those handsome curves through SaphirKeramik), but with a particular sensitivity to formal refinement. In today's kitchens and bathrooms we expect efficiency, but without sacrificing an elevated aesthetic.
You may also enjoy "3 Low-Carbon Products to Add to Your Toolkit."
Would you like to comment on this article? Send your thoughts to: [email protected]