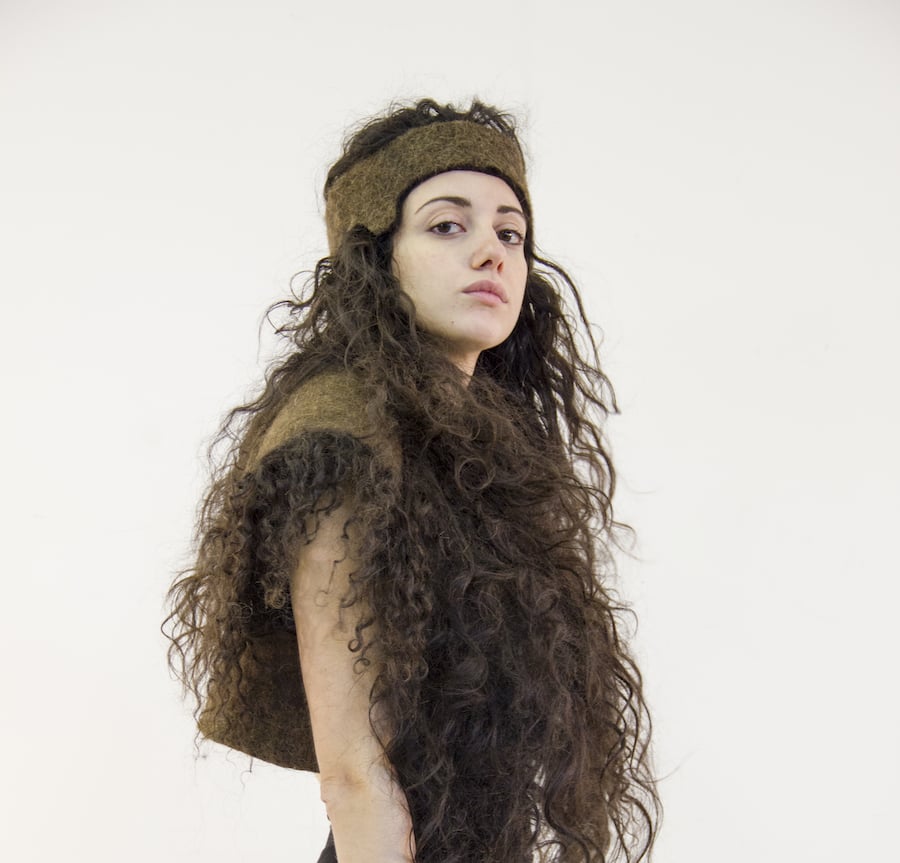 September 21, 2018
Trend Forecaster Li Edelkoort On Textiles Made From Selvage and, Yes, Human Hair
For this six-part series, Metropolis asked the textile industry's foremost experts what inspires them—here's what Edelkoort told us about designers expanding the scope of a product's life cycle.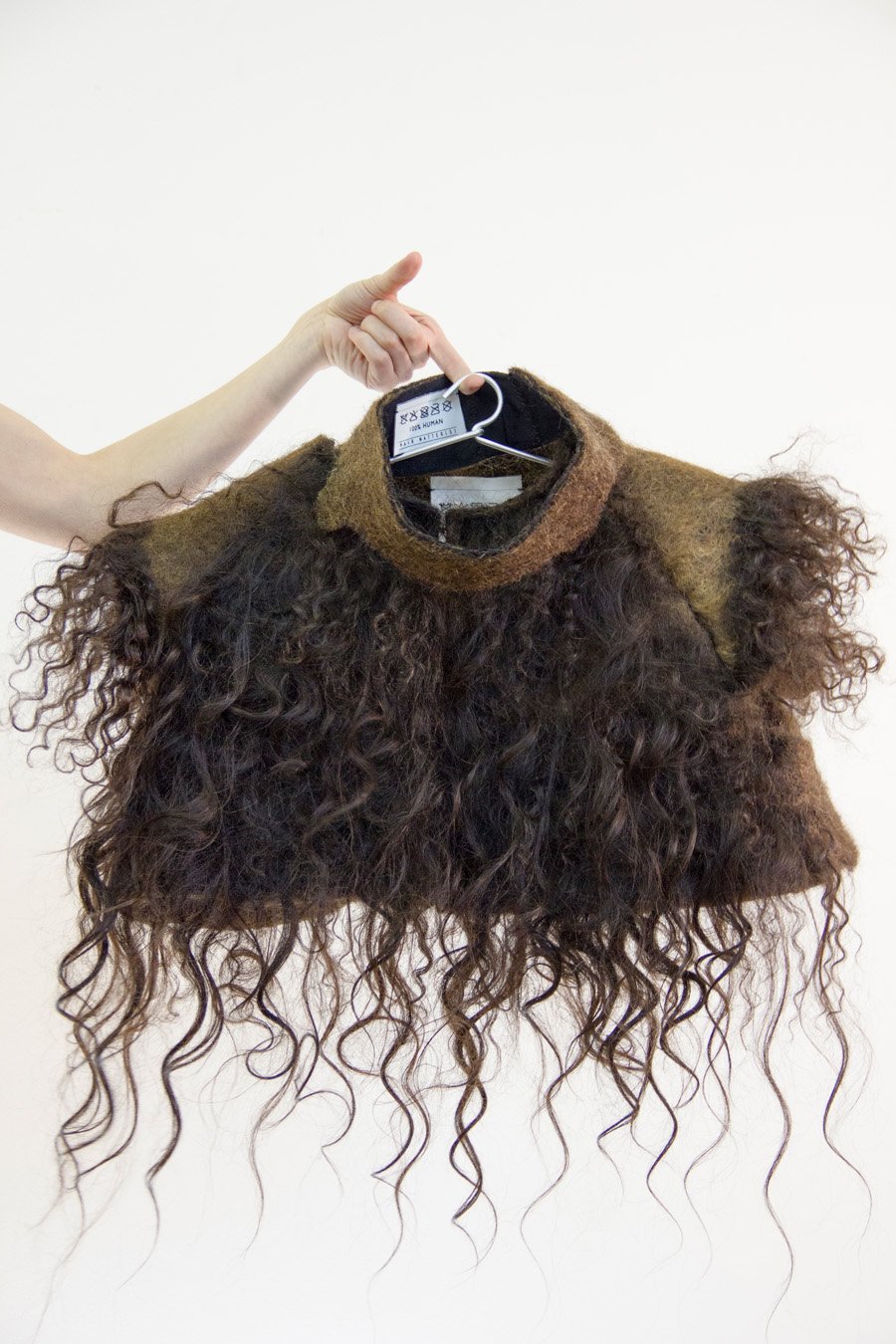 Textile design is, to say the least, a varied field. High-tech woven wearables seem far removed from efforts to grow climate-beneficial fibers, and further still from more everyday concerns, like improving commercial upholstery. But speculative art and industry research can propel each other in powerful ways. Metropolis asked six leading textile designers to name inspirational projects that have pushed them to think differently about their work.
The following sustainability-savvy inspirations come from Trend Union founder and head of Parson's new MFA program in textiles, Li Edelkoort.  Stay tuned to the Metropolis homepage as we publish the other entries in this series!
---
Golden Fade, Salem van der Swaagh 
Salem van der Swaagh creates handmade rugs of selvage, a textile manufacturing byproduct. The Berlin-based designer is drawn to the material's beauty; since its composition varies, "textural diversity runs through each unique creation," says Edelkoort. Selvage is often too bulky to be woven industrially. By handweaving, Van der Swaagh aims to bridge the gap between human process and "the elite world of high-end design."
She uses technically simple processes with her apprentice and cousin, Sam van der Swaagh, who is legally blind. The designer says lessons from the creative relationship "have gone both ways": "I have learned to see with my hands, an invaluable skill for a weaver to possess." Their work together informs her focus on the subtleties of a single shade of wool. The rug Golden Fade demonstrates the delightful variety that such a tactile approach makes possible.
Hair Matters, Alix Bizet 
While enrolled in the master of social design program at Design Academy Eindhoven, Alix Bizet began an extensive exploration of a very familiar natural fiber: human hair.
Despite the diversity of this natural part of the body—its many textures and colors—what these qualities convey is often framed by the beauty industry, the media, and racial prejudice. Drawn to the political as well as social dimensions of hair, Bizet began collecting the material from salons. With her stash, she created three jackets with headpieces through the traditional techniques of wet and needle felting, which allow her to use the hair without altering its nature or damaging it.
"All hair is fiber, yet not all hair is considered equal and can lead to being judged, controlled, and outcasted," says Bizet. "Being mixed race and having been raised in France—on a personal level, hair has been a struggle."
Through one natural material, Bizet's provocative garments draw attention to questions of representation, access, and opportunity in the fashion industry. "She chooses hair as a medium to start a conversation about diversity, individuality, and identity," says Edelkoort.
It's a conversation that is long overdue.
You might also like, "Resurgent Interest in Craft Is Injecting Fresh Perspectives in the Textile Industry."