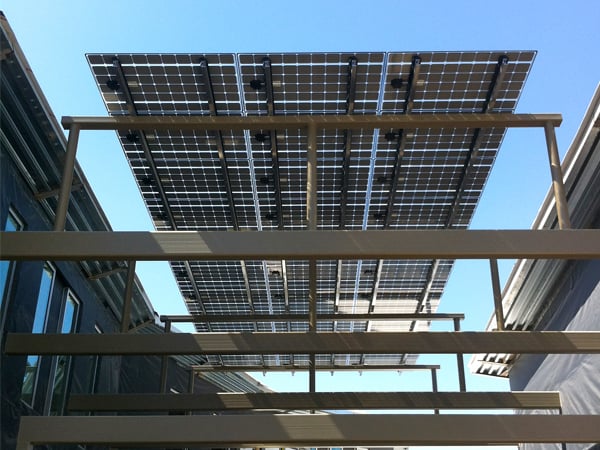 December 9, 2013
Lumos's LSX Solar Panels Keep a Refreshingly Low Profile
Lumos's frameless solar panels have a distinct aesthetic and functional edge.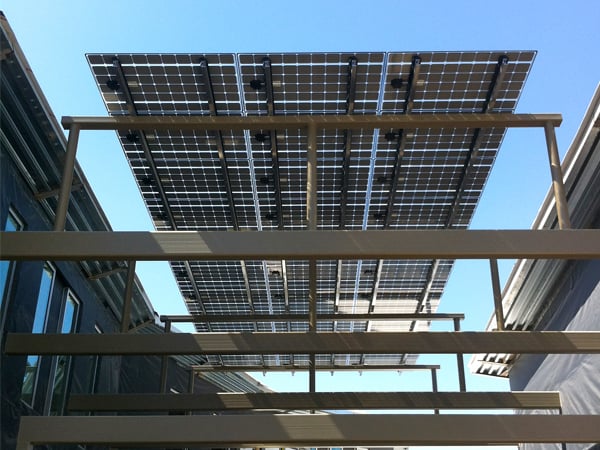 The frameless modules are easy to install and blend in smoothly with the building design.
Courtesy Lumos Solar
All of us agree that reducing the carbon footprint of our buildings is absolutely necessary. However, the major challenge is to do it without compromising beauty. Enter Lumos solar panels. Unlike traditional photovoltaics, which use anodized aluminum frames, Lumos's LSX panels are frameless— which is key in making them easy to install and providing a sleek, low-profile look that blends in with the building design.
"You have to keep in mind this is still an electricity-generating product," says J. Stephanie Chen, a sales and marketing project specialist at Lumos. "So, if you have a framed module, it does require grounding. But these Lumos LSX frameless modules do not require the same type of grounding."
The LSX250 modules, the most current of the LSX family on the market, use six-millimeter tempered glass to withstand the elements. The panels are used in both residential and commercial buildings. The SolarScapes are ideal for patio covers, pool awnings, walkways, and bus stops.
Courtesy Lumos Solar
There are other frameless panels on the market, but, unlike comparable solutions, Lumos panels are not mounted using end clamps, which create large gaps between panels. Rather, Lumos has designed a unique through-bolt mounting system for the LSX modules. They can be placed as close as one-quarter of an inch apart, directly onto the company's LSX Rails. Then these gaps can be sealed with LSXSeal, making the system waterproof. "Our purpose was to make this as easy-to-install as possible," says Chen. "But also to make it aesthetically pleasing."
This aspect may best be demonstrated by Lumos's SolarScapes, a pre-engineered, customizable solar canopy system that utilizes LSX modules. Serving as an architectural solution for everything from carports to patio awnings to walkways, SolarScapes allow renewable energy to be integrated into everyday life in entirely new ways. And that's something we can all feel good about.