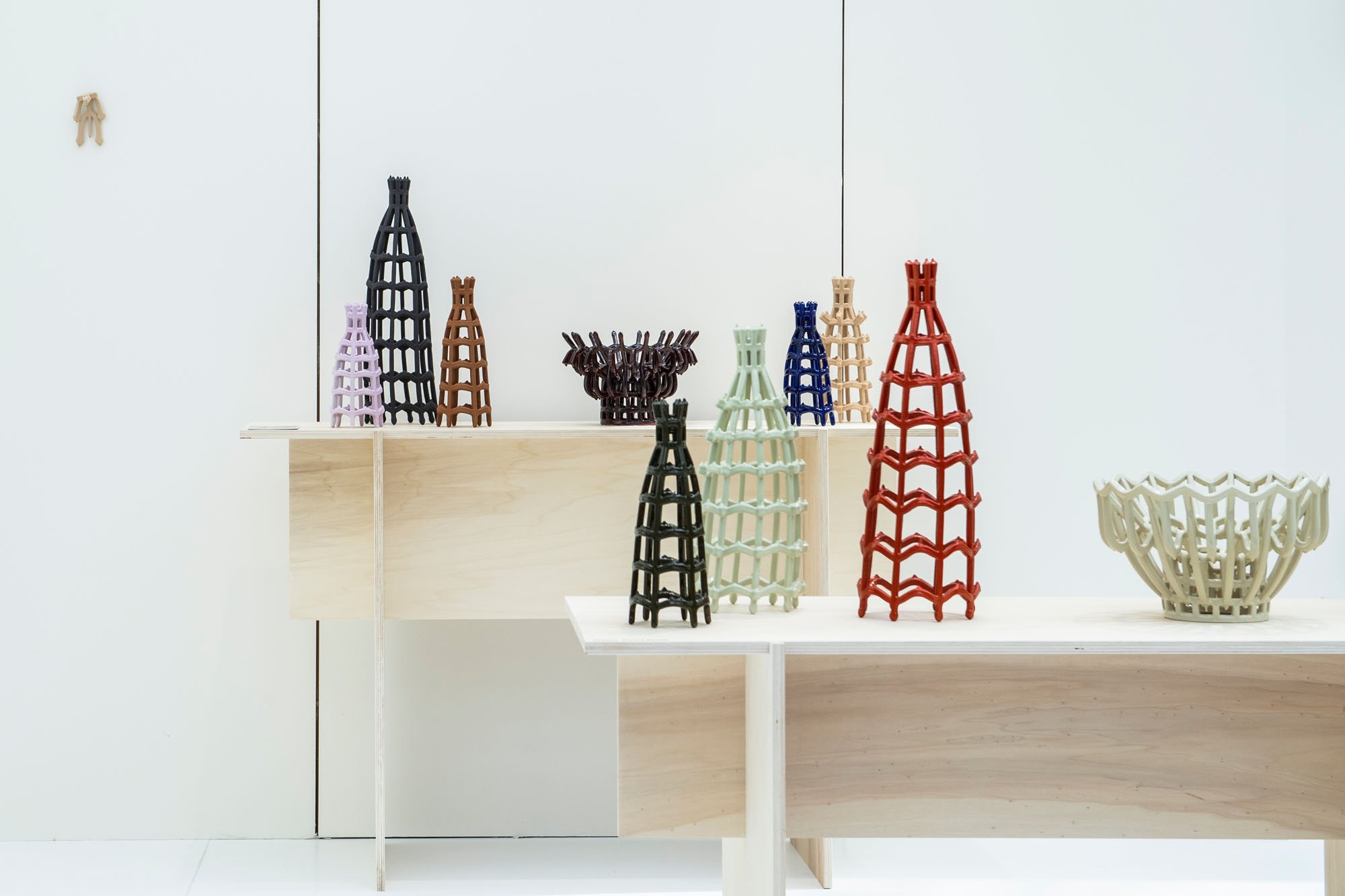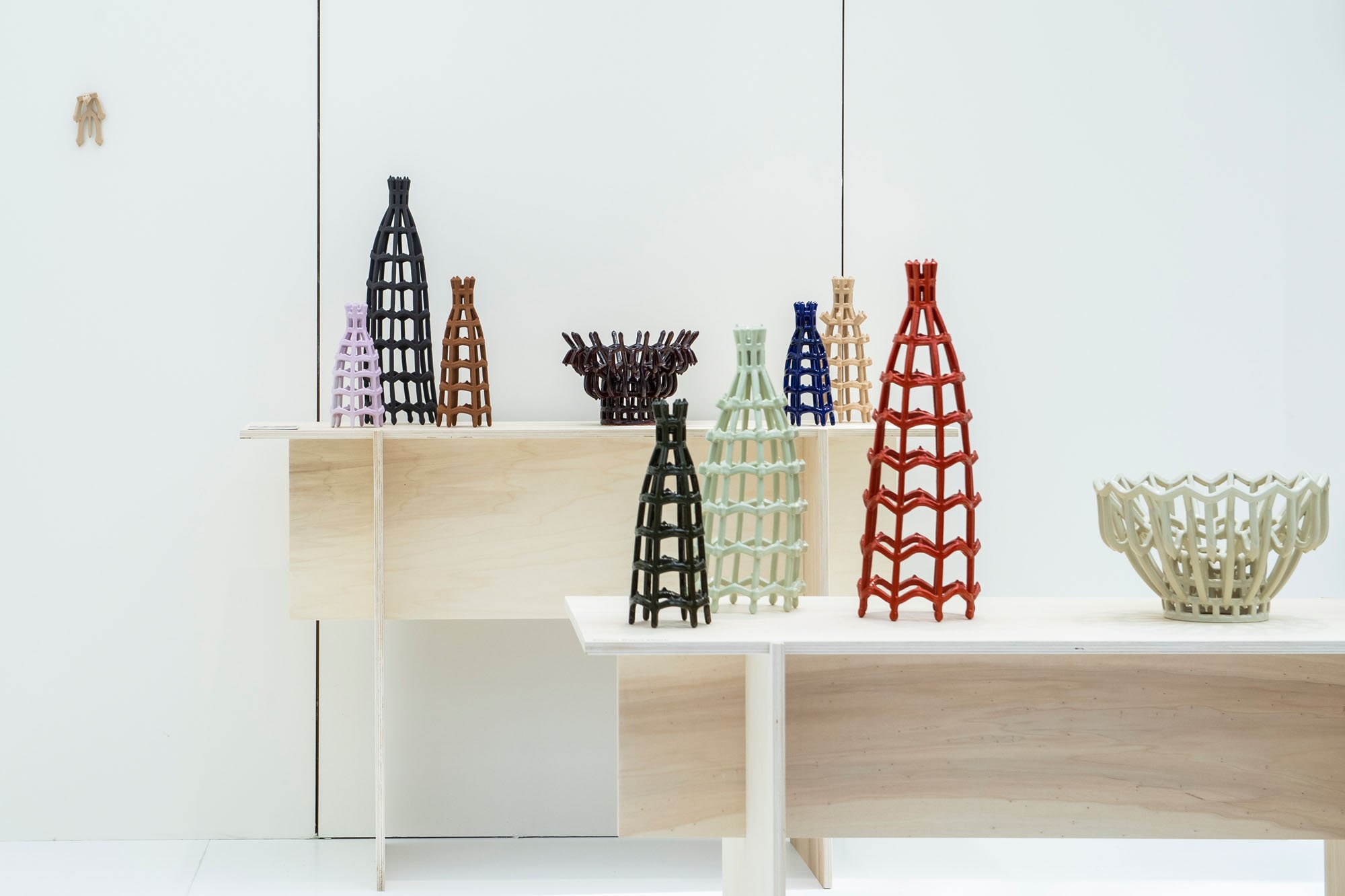 September 27, 2022
Maison & Objet Celebrates Independent Talent Navigating the New "Meta-Sensitive" World
Rising Talent Award: The Netherlands
Every edition of Maison & Objet spotlights the promising output of a specific country. This September, the fair focused on the rich, ever-evolving Dutch design scene that has garnered significant attention over the past three decades. The showcase introduced a new crop of creatives hailing from the country's main creative centers of Eindhoven, Rotterdam, and Amsterdam. An illustrious all-female jury—including Wieki Somers, Kiki van Eijk, Hella Jongerius, and Ineke Hans, selected eight designers from or working in the Netherlands.
In making their choices, these recognized heavyweights reflected on what Dutch design entails today. For Jongerius, it's become synonymous with being experimental, critical, and conceptual. "While an increasingly global outlook makes it perhaps more difficult to define than back in the nineties, it remains remarkably free of constraints," van Eijk reflects. "Spirited and less defined by the commercial sphere, it's very hands-on."
Such an enduring sentiment is embodied in the work of Simone Post—having established herself a decade ago by finding clever ways to craft home accessories from upcycled textile waste—and Strasbourg-born Théophile Blandet—who is championing a new handcraft metal-forging technique using recycled material. Korean-born talent Seok Hyeon Yoon developed a unique resin to glaze his ceramic vessels. "His work fits in the Dutch design tradition as it is both conceptual and aesthetic: clear in form and functionality, surprising in finding new sustainable techniques and materials," says Somers.
All eight of the exhibitors awarded a Rising Talent Award challenge common perception and work to rethink the function of historically significant object typologies while finding new and captivating ways to combine color and texture with form.
New Approaches to Metal: Samuel Accoceberry Studio and Manip
Showing as part of the Talents So French section of the fair, Paris-based industrial designer Samuel Accoceberry presented his new neo-futuristic metal mirrors rendered in two-tone three-dimensional compositions. The graphically sculptural forms adhere to the theme of playful pixelations—responding to increased digitalization—that Paris-based forecasting agency NellyRodi put forward in framing this edition of Maison & Objet. Other talents showcasing this section included craft-focused Charlotte Juillard, art nouveau–inspired decorator Pierre Gonalons, and storytelling architect Bina Baitel.
Making its debut on the international design scene for the first time is Bordeaux-based homeware brand Manip which has found a sleek, equally futuristic approach to bent metal furniture and accessories. "We conceive objects that do not rely on the superposition of materials but rather on the purity of the single material," says brand co-founder Maxime Lis. "We prioritize manipulations that don't follow any manuals."
Traditional craftsmanship meets digital technology: Trame
Trame is a Paris-based homeware brand drawing influence from what domestic life looks like across the Mediterranean region. In keeping with the theme of this edition of the fair, the relatively new boutique manufacturer seeks to re-enliven age-old artisanal practices through carefully harnessed technological innovations. In its bid to promote authenticity, Trame often works with dynamic independent designers such as Maddalena Casadei, Maria Jeglinska, and Julie Richoz. Each collection—produced using the latest rapid prototyping tools—draws inspiration from a historic site along the sea's perimeter.
For its third endeavor, Trame called on Paris-based, Korean-born designer and artist Wonmin Park, parametric architect Arthur Mamou-Mani, and Brussels-based research-focused talent Amandine David to reflect on the iconic, cross-cultural architecture of Granada, Spain. The Alhambra.gcode collection comprises 3D-printed ceramic vases. The new wares made their Parisian debut in Maison & Objet's Signature Collection section.
The trade show is set to return to its regular schedule next year, with its winter edition taking place from January 19th to 23rd, with even more global brands and special exhibitors expected to participate.