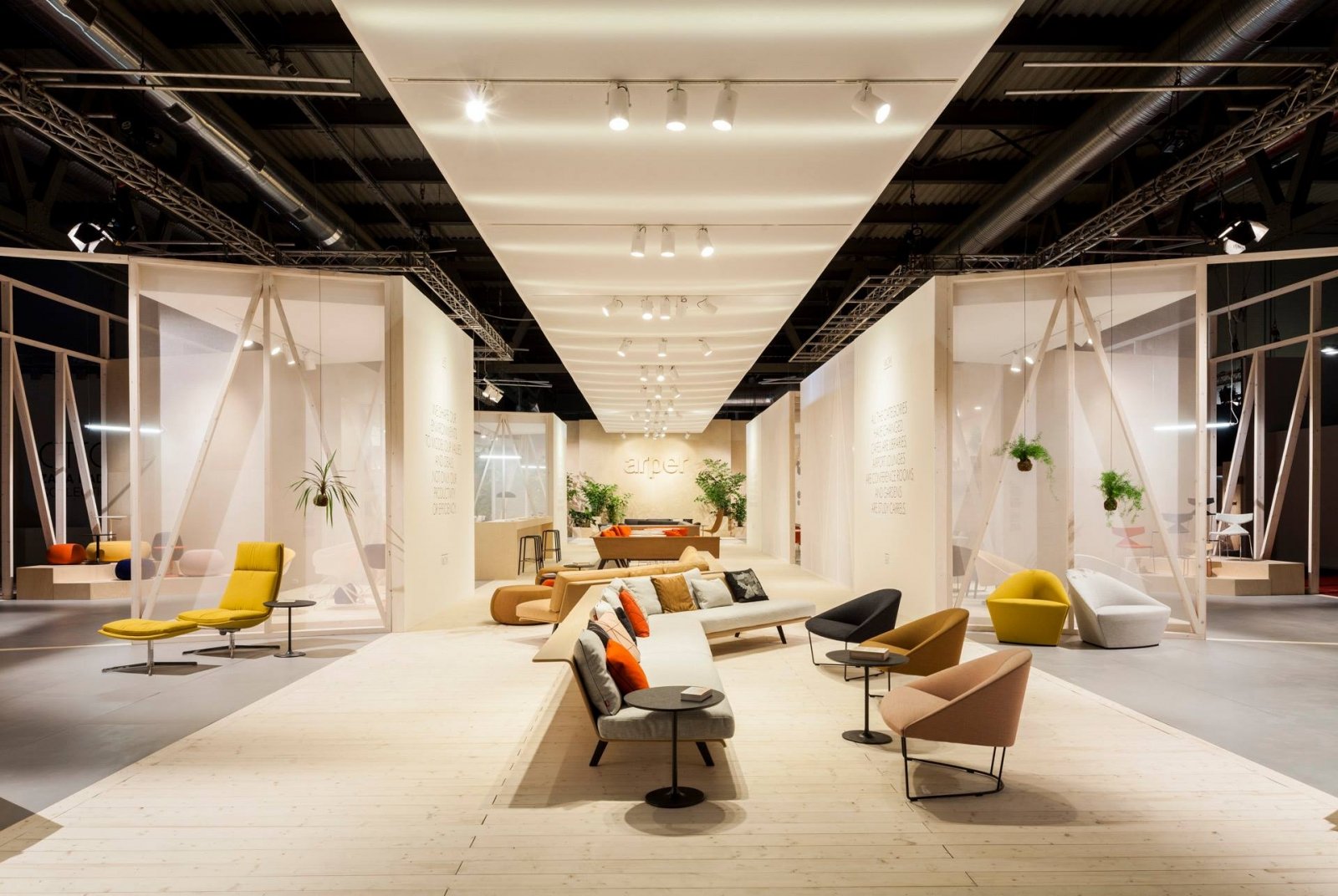 May 7, 2014
Milan Recap: The Designs that Shined at This Year's Fair
The industry's top talents and voices list their picks from Milan 2014.
Now that everyone has had time to digest everything they saw at Milan, we thought we would reach out to the industry's top talents and voices for their take on this year's big show. There were definite favorites—Nendo, Moooi, Moroso, and Hella Jongerius were frequently mentioned—but plenty more surprises, with colorful new work from emerging designers and students that gave the more established brands and names some fierce competition. Scroll down to see all the favorites.
Brad Ascalon
Dung Ngo
Odile Hainaut
Judy Dobias
Beth Dickstein
Rockwell Group
Designer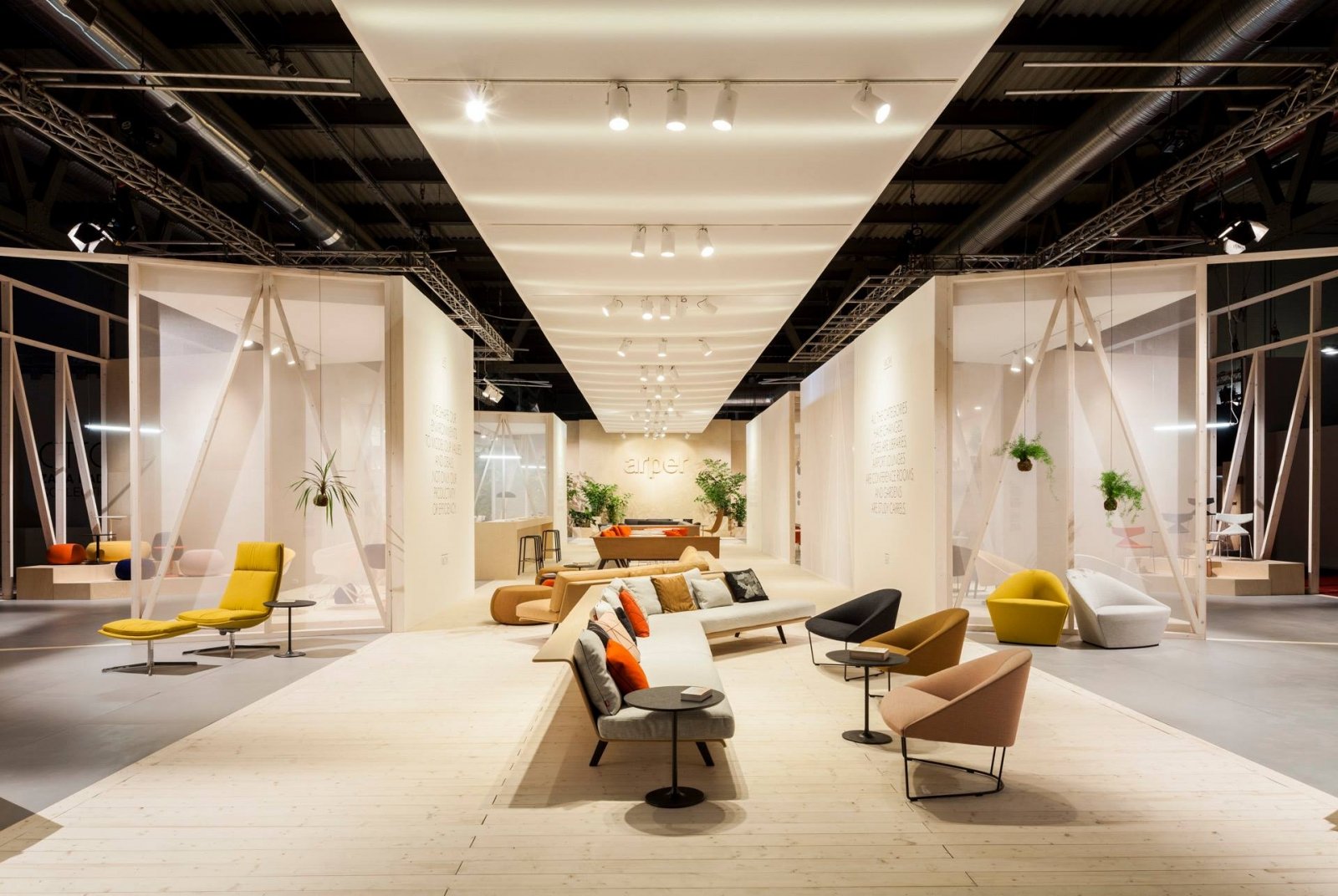 Courtesy Arper
"I really liked the new Zinta collection by Lievore, Altherr, Molina for Arper."
Courtesy Scavolini
"The new kitchen and bathroom concepts/collections by Nendo for Scavolini was very interesting."
Courtesy Stellaworks Facebook
"Overall, I was extremely impressed by the Hong Kong-based brand Stellarworks. A very young company with an incredibly rich point of view. In particular, the Utility Collection by architects Neri & Hu."
Dung Ngo
Patricia Urquiola's modular sofa system for Moroso.
All of Dung Ngo's picks courtesy the manufacturers
"Women designers showing at the Milan furniture fair is not the buzz-worthy news—it was fifteen years ago. This year Hella Jongerius and Patricia Urquiola (to name but two of the big names) made the requisite splashes at Artek and Moroso, respectively. However, I was struck by the variety and depth of designs by women in Milan this April—here are four that caught my eye, in order of grandeur and age."
"The artist Setsuko, the Countess Klowssowka de Rola (and Balthus' widow), debuted a charming line of 25 pieces for Astier de Villatte, the Paris ceramics studio. A rustic pitcher with a braided handle, a treelike candelabra, and a smoking-cat incense burner—the collection came from another, more innocent period and place."
"Nathalie du Pasquier, the grande dame of Memphis (and one of two women associated with the group) has been quietly working on her artwork for the past decade in a light-filled studio she shares with her husband George Sowden. This year Disegno magazine devoted a whole issue to du Pasquier's work, and it was an opportunity for her to show off drawings and sculptures from the recent past. Not "design" per se, these deceptively simple pieces hint at portraiture and architectural complexity at a domestic scale. The launch of du Pasquier's collaboration with American Apparel livened up the space with her trademark patterns."
"Faye Toogood, the English stylist-turned-designer is always good for some eye candy. She did not disappoint with her bulbous Roly Poly line of furniture. Made from a new, non-toxic fiberglass material, these semi-translucent pieces bridge the gap between the Eameses and Gaetano Pesce, but they are all Toogood."
"This is the fourth year that students from the School of Art Institute of Chicago are showing their work at the always must-visit Spazio Rosanna Orlandi. BFA candidate Gahee Kang presented a line of gold and silver rings called Spring with a small loop that is meant to hold a wild flower or two, which completes the design. Simple, humble, fresh (in all senses of the word)—the designs embody the same spirit that enthralls her elders above."
Co-founder and manager of New York's Gallery R'Pure
"Notable for us was the strength of unknown, young designers or students, who certainly bring a fresh perspective and high level of work. They are thinkers, searchers, observers, dreamers, and also are great designers, combining technics and attention to production and details, and have a great sense not just of 3-D but also of graphic and colors."
"The exhibit from ECAL Bachelor Design Industriel et en Media & Interaction Design students, 'Delirious Home,' at Spazio Orso 16, was fantastic."
"The Design Academy from Eindhoven, 'Self Unself' exhibit in Lambrate, in particular the work of graduated student Matthias Borowski, and his work on materials. It was incredible how he translated the characterics of Candies textures and colors into furniture pieces."
"I love the Italian designers' debuts for Moroso, Daniele Bortotto and Giorgia Zanellato, that interestingly we spotted last year at Satellitte."
"The Royal Academy of Art, The Hague, presented their brilliant exhibit, Back Stage on Stage, at Lambrate, which explored the creative process behind the students' diverse work through design performances and various interactions with visitors."
"To end, I add one 'coup de coeur' with the discovery of the collection of Stellarworks, a contemporary brand, based in Shangai, who brings a creativelyl designed and beautifully manufactured collection, combining the highest traditional craft skills from China, Japan, and France."
Judy Dobias
Managing Director, Camron
Courtesy Moooi
"For this year's event, Moooi took over an old warehouse in Milan's Tortona district to create an atmospheric and interactive showroom. Moooi co-founders Marcel Wanders and Casper Vissers showcased their new range in a very interesting way. Products were set up in clusters, as if in rooms of a house, against giant architectural and interior photographs by Massimo Listri that helped create smaller spaces in the large building."
Raw Edges kitchen Island at Palazzo Clerici
Courtesy Caesarstone
"Raw Edges designed a series of islands using Caesarstone, which have sections removed for slotting in storage units, appliances, and accessories. The full Islands range includes units for the kitchen and bathroom, as well as sideboards and even a ping pong table."
'Losing my America' at Cappellini
"Seeking to preserve and diffuse the American crafts's legacy, the Chilean studio gt2P, together with Coletivo Amor de Madre Gallery, developed the project Bridging America, the first part of which they debuted at Cappellini's Milan showroom. The overall work is conceived as a system to dialogue with the design industry through the exploration of new technologies."
Valcucine's 'The Kitchen Becomes Open!' installation at the showroom
Courtesy Valcucine
"I found one of the most interesting design trends during Salone was what was happening in kitchens. At EuroCucina, the investment of technology within the kitchen was massive. These brands appreciate that kitchens are good design laboratories, reflecting the change in the way we are living in our homes. Valcucine is now using 100% recycled glass for the bases, materials are become more ambitious—from rare marble, metals, concrete, and stone. Patricia Urquiola's first kitchen for Boffi also broke boundaries as she introduced a modular system, integrating LED lighting and creating sliding bar tops. At Samsung's Future of Design exhibition in Tortona, their showcase refrigerator comprised of three zones—the Cooking Zone, the Family Zone, and the Kids Zone—to help make life more organized. Finally, there were several kitchens with built-in islands, allowing you to power up all your devices."
Founder of BDE
Courtesy Hella Jongerius
"I thought the Hella Jongerius reinterpretation of the 400 chairs and stools was fantastic. Konstantin Grcic' new chair, Rival, was a new beginning for Artek. The colors were warm and inviting and the whole booth had a welcoming feel."
"I loved the presentation by Marcel Wanders for Moooi. I really love the designs that managed to be both whimsical and sophisticated."
Courtesy Flos
"The OK lamp. I loved it and loved the setting Flos created based on the Panorama exhibition being held at the Vitra Design Museum."
The whimsical creations from the Design Academy Eindhoven
Courtesy Ilco Kemmere
"Overall, I got a sense that the designs were much more accessible this year. I don't think I saw any groundbreaking, technological advances, but did feel that the designs shown were more pleasing to a larger audience. Color was again very evident, not muted but bold. I thought there was a very strong direction on new materials, something I really enjoyed."
Architect and principal of Rene Gonzalez Architect
All photos courtesy Rene Gonzalez
"I loved the Wall Light by Dennis Parren, at the Spazio Rossana Orlandi, because of how ethereal it was. It wasn't about the fixture itself, but about the space that is created with light and shadow."
"The Cos installation by Nendo was really interesting. The armature of the cube created a system that allowed for the beautiful development of variations on one simple element—the button down shirt."
"The stool from De Natura Fossilium collection by Studio Formafantasma, I thought, was an ingenious way to utilize and explore materials—in this case volcanic basalt and brass."
Interior Designer Department
All images courtesy Rockwell Group designers, unless otherwise noted
Momentum by Kappes
Evelyn Choi
"My favorite thing at the fair was the water table, Momentum, by Kappes at the student satellite exhibition. It was like a modern-day fish tank, extremely mesmerizing and beautiful to watch. My favorite thing offsite was seeing the Nendo and Cos exhibit and seeing Nendo there himself!"
Various objets from Studio Castiglioni
Shunyi Wu
"The Studio Castiglioni tour was great. The studio was purposefully kept intact as if Achille Castiglioni still worked in the space. We saw the inspirations and process behind the designs of this legendary designer, demonstrating how everyday objects are sometimes taken for granted can inspire and spark new ideas. Overall, it was a very intimate experience and immersive visit."
Moooi's layered installation used trompe l'oeil to great effect.
Saerom Moon
"Moooi was one of the best presentations I've seen. Each vignette had a different background photo of architecture, and the selection of furniture and the layout was nicely done."
Aurelie Schwend
"Hermes had an exquisite exhibit of new creations for their home collection at The Palazzo Serbelloni, a beautiful neoclassical historic palace in the heart of Milan."
A dynamic presentation of new Thonet chairs
Hilli Wuerz
"A few items I loved at the show: Gan rug collection with Patricia Urquiola; Thonet's new chairs; Poltrona Frau's loveseat with the high back; and Fritz Hansen's drop chair. Outside the show, I loved Fabcarte's handmade wallpapers and the Hermes furniture collection."
J. Hill's new Standard collection of crystal tumblers
Courtesy J. Hill
Joan MacKeith
"At Rossana Orlandi, J. Hill's Standard introduced its collection of crystal tumblers and stemware designed by two design studios—Martino Gamper and Scholten & Baijings. I love the brand's dedication to revitalizing Waterford's lost art of crystal cutting in Ireland by engaging with a new wave of design talent."
Marzorati Ronchetti's Spun chair
Barry Richards
"At the fair, we all enjoyed Guilio Cappellini's tour of Cappellini's stand and new pieces. My highlights outside the fair were the factory visit to Marzorati Ronchetti and the visit to Poltrona Frau Group's showroom. Not only did we go to see the latest trends in Milan, but to also see quality craftsmanship, incredible materials, and beautiful pieces. Key trend highlights were Bronze is Everywhere, Blonde is Back and Blush is the New Black."
Big Will by Philippe Starck
Maria Brime
"At the fair, my favorite item was Philippe Starck's table, Big Will. Offsite, my highlight was the Valet by Fiona Barratt-Campbell, Alexander McQueen, and Nicklin. Manufactured using traditional techniques, the sculpture meets various needs with USB-charging ports, trays for your gadgets and a shoe horn."