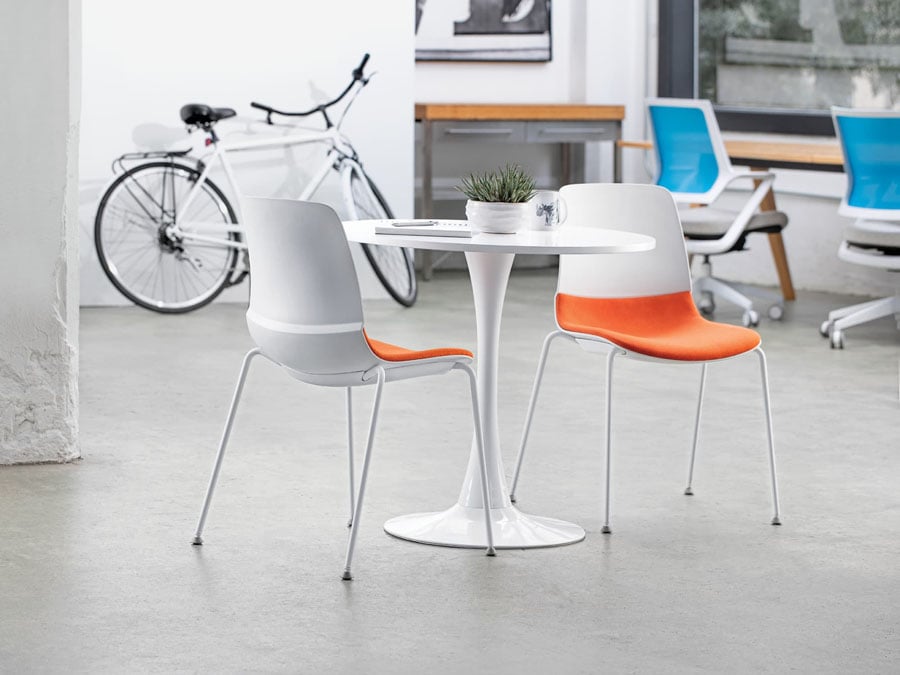 December 2, 2019
New Products from SitOnIt Seating are Designed for More
Four new chairs from the California-based brand highlight their commitment delivering a better seating experience.
Paid for by:
---
Imbued with an independent, California spirit, and a drive to exceed expectations, SitOnIt Seating has been living by the idea that you should love where you sit—and get everything you need to perform—for over 20 years. That ethos is at the core of the brand's latest product launches and their "Designed for More" campaign. New products across a wide variety of applications and product categories seek to excite and inspire, from Vectra, an ultra-light, ultra-customizable task chair, to Focus 2.0, a redesign of a classic best-seller. Along with Ioniq, a sleek multitasker, and Mika a stackable chair so eye-catching that the design earned a "Best of NeoCon" Silver award, SitOnIt Seating's latest offerings are "Designed for More."
VECTRA™
Say hello to the future and goodbye to the ordinary. Vectra™ is a brand-new task chair that incorporates next-generation intelligent design with smart features, to bring its users smarter solutions. The design is super slim and precision engineered. Vectra™ is built to deliver robust on-demand comfort with quick-adjusting proprietary lumbar support. It's also highly customizable, with four base options and available in six different upholstery colors.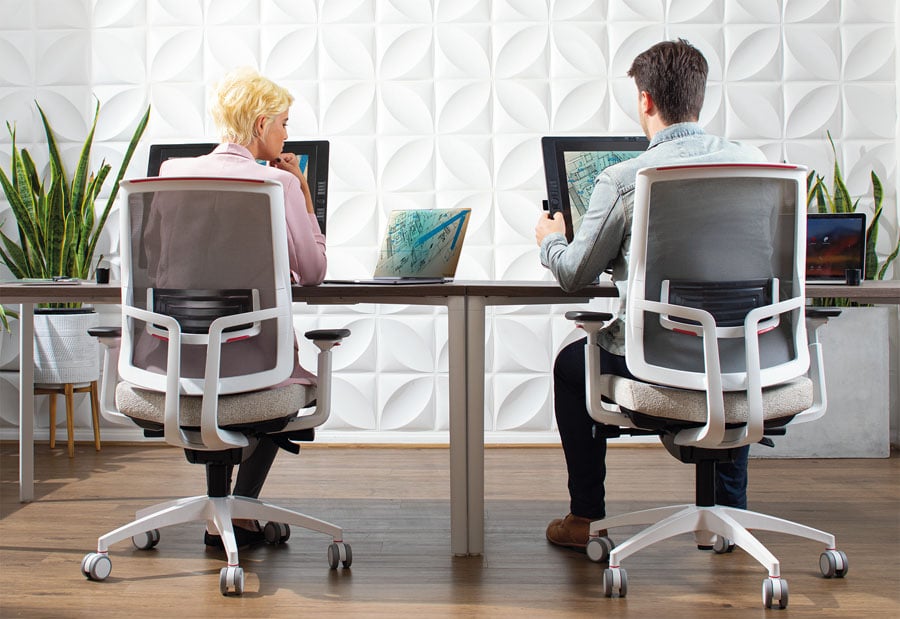 FOCUS 2.0™
SitOnIt Seating updated and upgraded its iconic Focus™ task chair in order to make sure that it's up to any task. For over 10 years, Focus™ has been one of the industry's best selling chairs, and Focus 2.0™ is more than a simple makeover, it is a complete modernization that brings one of the most dependable task chairs forward. Incorporating an innovative mesh seatback, enhanced customization with a wider range of color options and configurations, and advanced functionality, Focus 2.0™ is everything that was great about the first generation, but better. The new design incorporates built-in adjustable lumbar support and cutting-edge ergonomics in order to offer superior comfort in a slimmer silhouette.
IONIQ™
Ioniq™, a multipurpose chair that takes its name from the portmanteau of "Inspire" and "Unique" is available as a four legged chair, a four-star chair, or with high performance casters in a five-leg configuration. It's a streamlined, minimalist chair whose clean lines, and light design complement virtually any space. The design is inspired by a feeling of fluidity, the chair's arms stretch seamlessly out of a sculpted shell, perforations on the backrest provide breathability and comfort, and highlight the chair's minimalist appearance.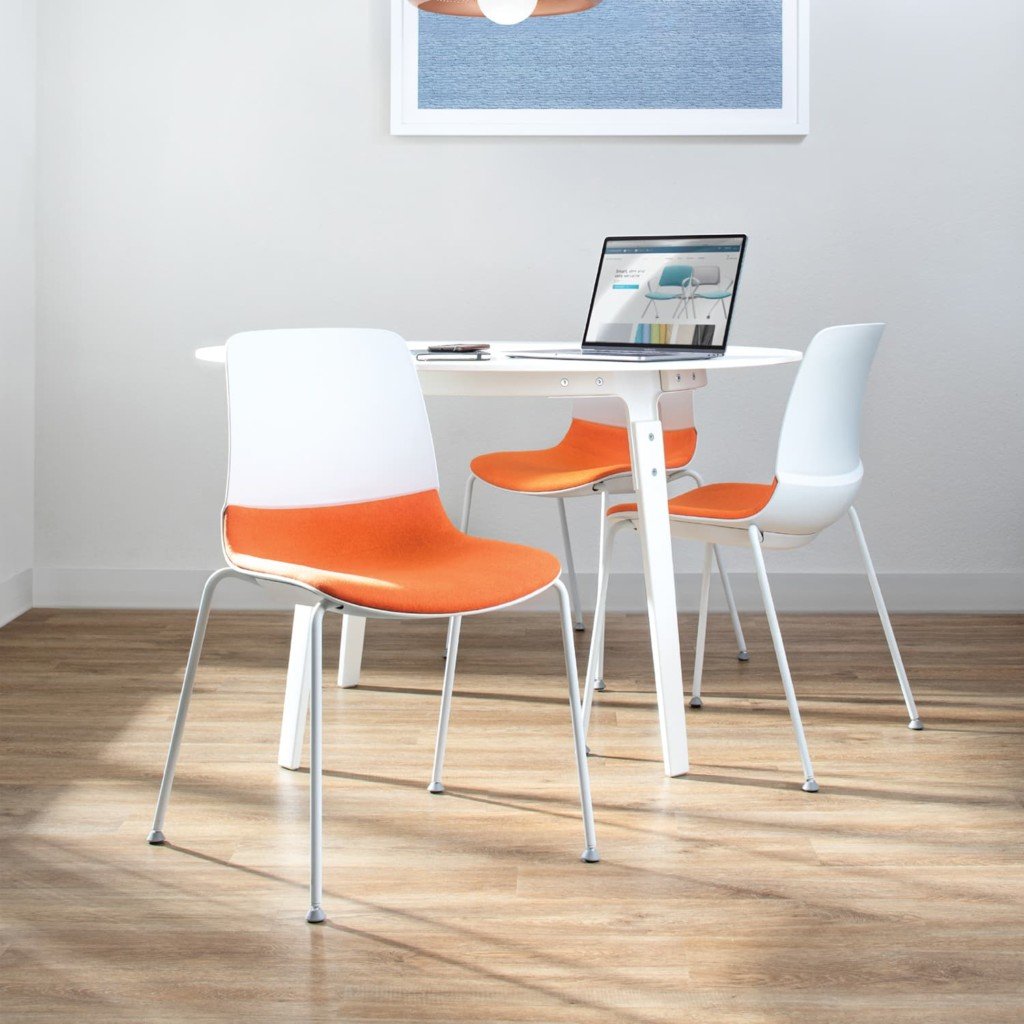 MIKA™
Designed by ITO Design, Mika™ from SitOnIt Seating is a slim, simple, stackable, soft shell chair that was a "Best of NeoCon" silver award winner in 2019. Available in both upholstered and non-upholstered versions as well as three plastic colors, and white, black, fog, or chrome tubing, Mika™ surpasses expectations for what a molded shell chair can do. From top to bottom, the design flows, with a streamlined outline. Back and forth, the design rocks, with 15 degrees of flex in the seat back. Overall, Mika™ is highly functional, it's a do-anything chair that offers comfort and stack-ability that is uncommon in a chair that looks this good.