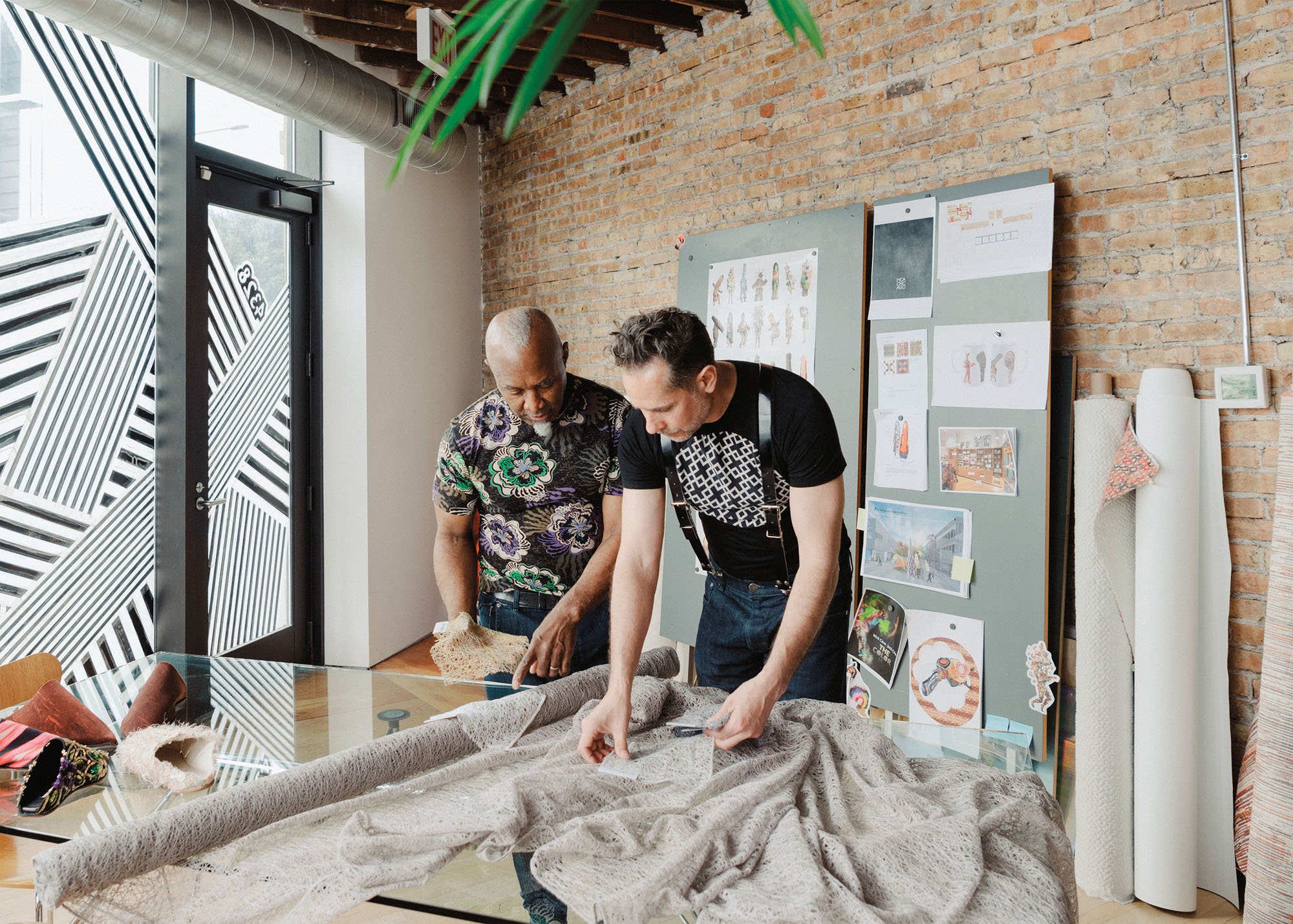 October 18, 2022
Nick Cave Mines His Creative Processes in a New Collection for KnollTextiles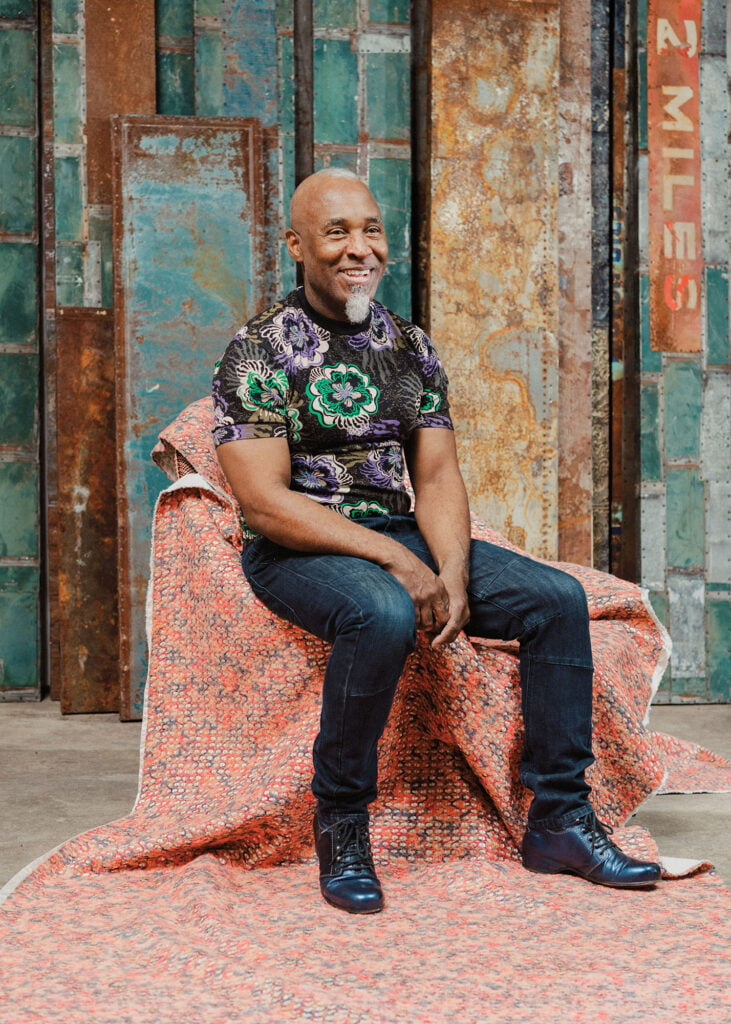 Cave developed one design by printing a pattern on top of a textile with a metallic sheen "so that the metallic [finish] finds its way back to the surface to some degree, based on light and reflection." That method adds another layer of depth to the material. As an Alvin Ailey–trained dancer, performance artist, and fashion designer, Cave brings the totality of his art world experiences to the work. Whimsical and intricate, the result is a well-choreographed collection, with pieces that can share the spotlight when used in the same room. "This is where dance comes in," he says. "It's all about the coordination. How does the wallpaper support the drapery, support the upholstery?"
Cave is director of the graduate program of the Fashion Department at the School of the Art Institute of Chicago, and much like a fashion designer preparing for a runway show, he anticipated designers assembling separate pieces from the collection in various combinations to create harmonious looks. The overall color palette evokes a sense of calm, like the Taurean greens used in the Vert upholstery. "There is a strength to the collection, and there's a timelessness to it," Cave explains.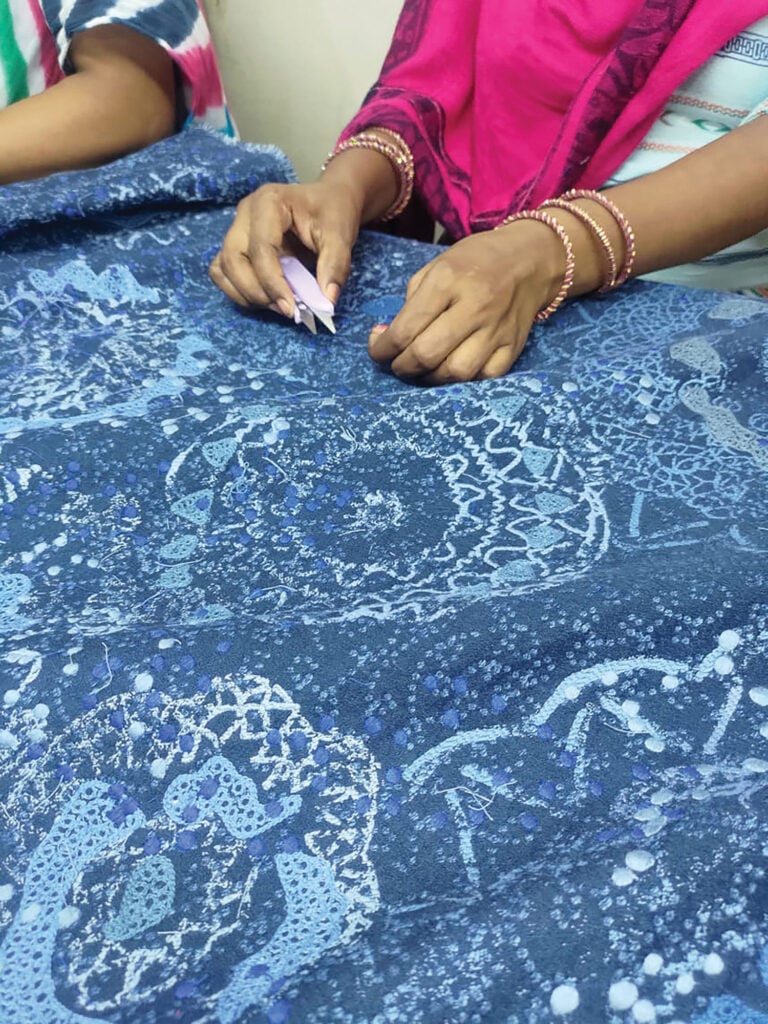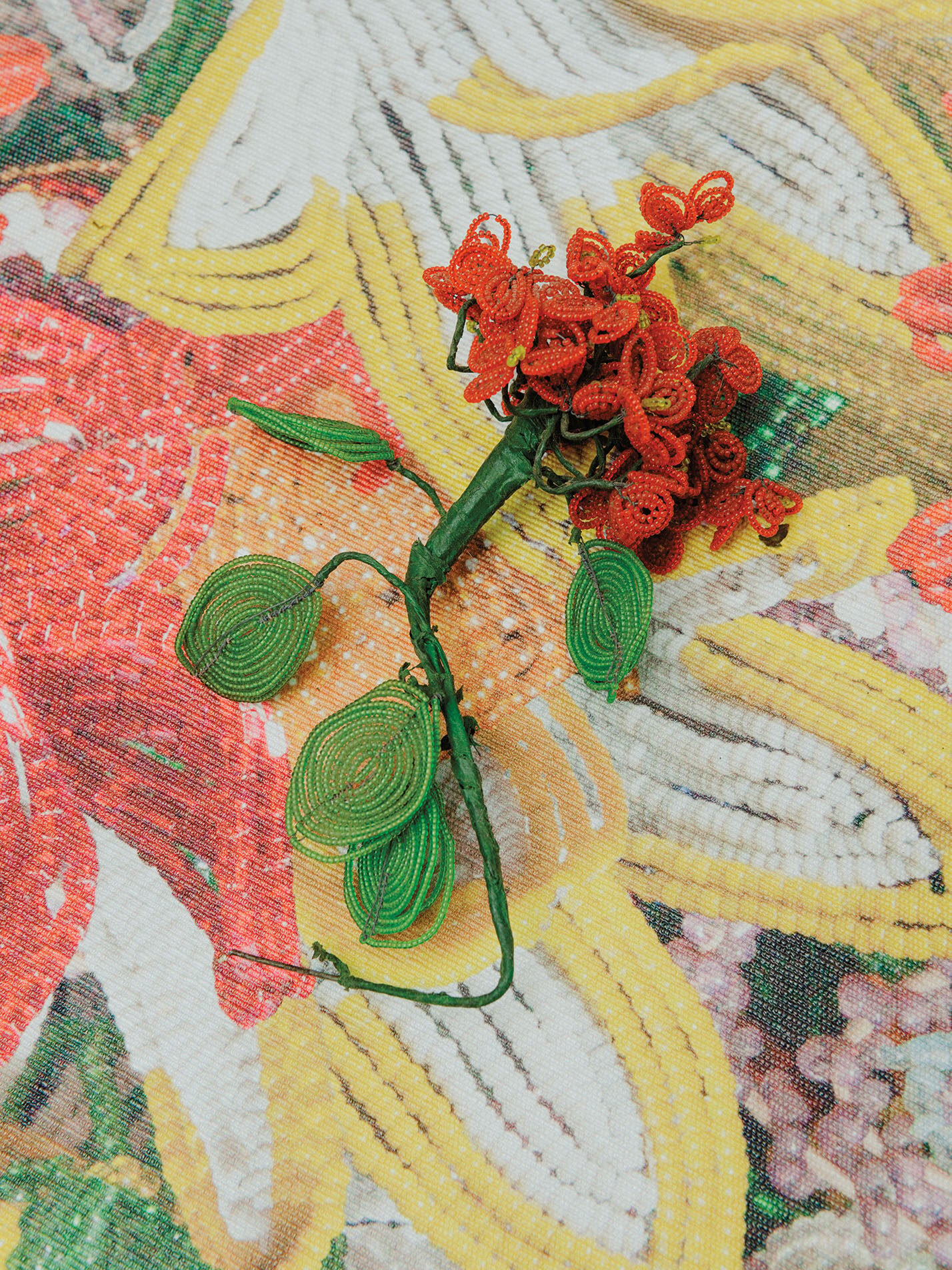 It's also uniquely Cave. It evokes his studio process of excess, building, and surplus. Usually he starts with found objects like rusted tools, figurines, or dominoes that speak to him, then sometimes files them away for months, even years before he incorporates them into his work. "I've bought things and held on to them until they have found their way. It could be like two, three years before it finds its way into the work."
In the collection for Knoll, as in his art, he also weaves together global cultures. "I'm looking at African textiles. I'm looking at [Caribbean] carnival. I'm looking at Haitian voodoo flags," Cave explains. It shows in Forest, a wallcovering inspired by an installation—"Architectural Forest"—created from painted sections of bamboo curtain, and Until, a drapery inspired by an installation of the same name made from nets of brilliantly colored beads that was displayed at the Massachusetts Museum of Contemporary Art. The patterns are saturated in rhythm, motion, and vibrant earth tones. "These textiles are communicating in a very interesting way," he says.
Would you like to comment on this article? Send your thoughts to: [email protected]