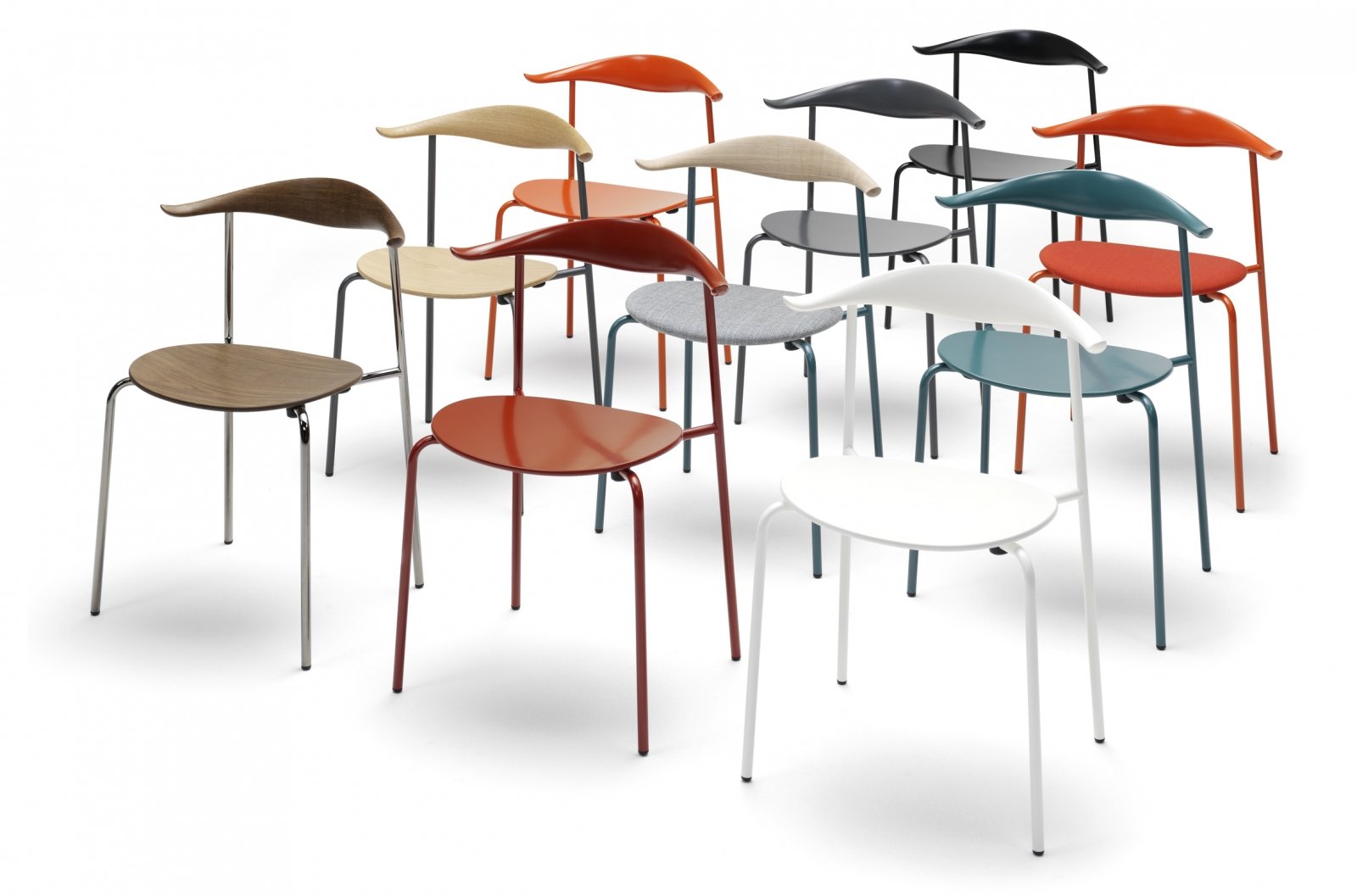 June 2, 2015
Preview: NeoCon 2015 in Eight Products
A sampling of what to expect at North America's biggest design expo
The CH88 chair by Carl Hansen & Søn is being made available through Coalesse in a variety of new colors.
All images courtesy the manufacturers
Between June 15 and 17, the commercial interiors industry will descend upon the Merchandise Mart in Chicago for the 46th NeoCon show. Exhibitors will showcase thousands of new products for work, health care, hospitality, education, retail, and government spaces. Designers and manufacturers also use the opportunity to discuss the latest trends—more than 100 seminars will debate, among other things, the role of activity and movement in workplaces and the keys to creating good public spaces. Here is a preview of what to expect in Chicago in two weeks.
Chilewich's Woven Plank Plynyl tiles are made from TerraStrand, a phthalate-free yarn with 25 percent recycled content, and have a backing of vinyl or PVC-free Bio felt.
Los Angeles–based carpet manufacturer Bentley nods to its heritage with two products: Trance, which has an all-over texture (shown), and Magnetism, with two textures in an asymmetrical pattern.
Adapting to today's culture of casual, collaborative work and learning, JSI's Moto lounge series includes seating, tables, media units, and storage components.
A collaboration with Los Angeles–based Rios Clementi Hale Studios (RCHS), the Rio system by is made up of backless, backed, concave, and convex elements that combine to form sinuous shapes. To celebrate Rio's launch at NeoCon, along with Janus et Cie's other collections, the furnishings manufacturer is raffling off four "curated" getaway excursions to industry professionals, with trips to locales ranging from the new Four Seasons Resort at Walt Disney World to the Casa Madrona Hotel & Spa in Sausalito, California. Visit the Janus et Cie Experience Sweepstakes website to enter.
Made of fully recycled polyester, Wannabe offers the plush feel of wool and is ideal for creating areas of privacy in common spaces. The new textile is a soft, colorful, affordable way to cover walls.
With the Dyson digital motor V4, the Airblade V hand dryer uses two sheets of air at 420 mph and angled at 115 degrees to wipe the water off your hands.
The Jean-Marie Massaud-designed chair has a fine-tuned mechanism allowing five backrest positions and control over how much the seat can turn.
Coalesse will now be distributing the CH88 chair, a design that was only recently put into production by Carl Hansen & Søn to mark the 100th anniversary of designer Hans J. Wegner's birth.