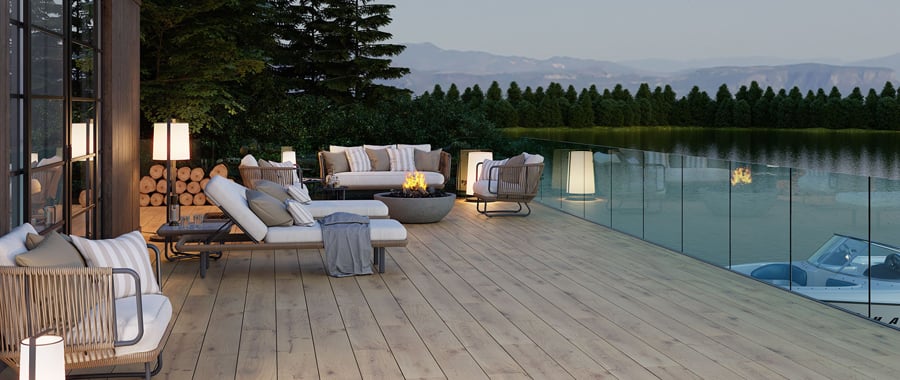 October 29, 2020
Spanish Ceramics Build a Legacy of Design
Focused on the future, Tile of Spain enhances its digital offerings to stay connected with the North American design industry.
Sponsored by:
Inert, immutable, and impervious—Tile has the capacity to last for lifetimes, serving and satisfying the spaces and people who rely upon it. But not all ceramics are created equal. While modern industrial tile production began around 120 years ago, Spanish manufacturers have been drawing upon generations of experience spanning centuries. Representing roughly 125 of these makers is Tile of Spain, an international brand and representing members of the Spanish Ceramic Tile Manufacturers' Association (ASCER). "There's this cooperative, competitive environment in the area where they're all working to elevate Spanish tile as a whole," says Ryan Fasan, an authority on the material and consultant to Tile of Spain.
While approximately 80% of the nation's tile production and ancillary industry is found clustered around the province of Castellón, the appreciation for their craftsmanship is not bound by European borders. The United States has recently surpassed France to become the leading importer of Spanish tile this year. Despite the COVID-19 pandemic, the construction and development sector remains one of few bright spots in the North American economy as consumer appetite for materials with versatile applications and ease of sterilization has increased.
Casa Solaris is a recent example. A collaboration between JM Architects, KBC Developments, and Accentrix Design, it's a home in Vancouver, British Columbia, that homeowner Rana (Ron) Aadmi hopes will be a timeless family heirloom. It's also a study of how this material—once derided as "cold" and "sterile"—can provide utility and imbue the completed structure with materiality and soul.
The home makes extensive use of products from Inalco, Navarti, and Rocersca Ceràmica, taking full advantage of the material's design capabilities. As Fasan mentions, "That house is going to be there for his grandchildren, and it is going to look exactly like it does today because of the materials and the thought that went into it."
The home represents one of the many ways designers and artisans are reimagining this ancient medium through the lens of modern manufacturing of color, texture, and pattern, ideas Tile of Spain is further exploring with a continuing education unit program launched in collaboration with Architectural Record. Accessible through the association's Continuing Education Center along with resources like industry publication CERASPAÑA Magazine, the CEU is one of the ways the organization has found to remain connected as awards and trade shows have been stymied by the pandemic.
Just as the tile in Casa Solaris will stand the test of time, the Spanish ceramics industry isn't going away. Instead, they are innovating: In May they launched a fresh, comprehensive digital user experience that builds on nearly three decades of education, effort, and global outreach to make the world of Spanish tile even more accessible to North American clientele. The newly launched website allows visitors to volley between an interactive portal showcasing a curated selection of projects, vetted industry news, and a materials library with quick ship option for immediate purchase of available samples.
Whether it's a potential customer looking for inspiration or a design professional searching for the perfect product, Tile of Spain's new initiatives are all about offering an immersion into the rich heritage of Spanish tile.