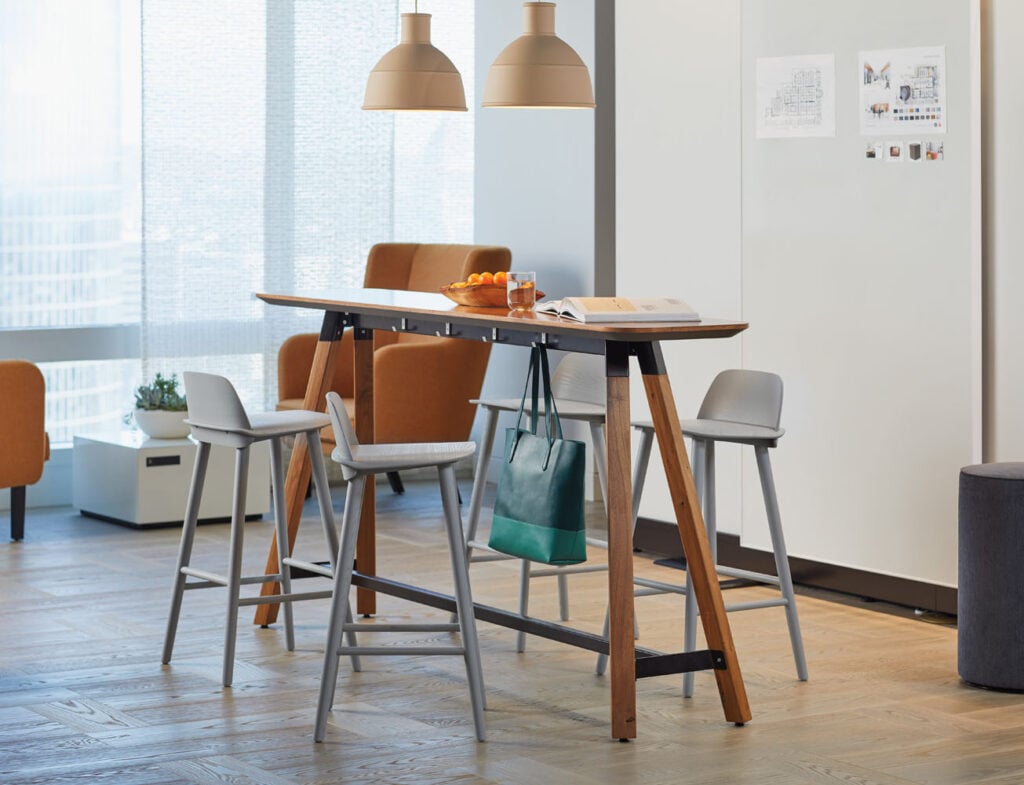 September 8, 2021
Knoll Increased the Percentage of U.S. Forest Stewardship Council–Certified Wood in its Furnishings. Here's why that Matters.
01
CONTROLLED SOURCES
The remaining 10 percent of wood in Knoll Office products is non-FSC-certified, but is from Controlled Wood sources that are also held to strict FSC standards.

02
DIVERTING WASTE
The company's wood systems and case goods are produced in its Toronto plant, which has had a better than 98 percent landfill-diversion rate since 2016.

03
CHAIN-OF-CUSTODY CERTIFIED
This special FSC supply-tracing certification means Knoll also verifies that certified wood is identified and separated from non-certified materials while it's en route, from forests to end users.

04
RECYCLED
Knoll reprocesses about 5,895 tons of wood scrap and 4,270 tons of sawdust for other uses, including animal bedding.

05
WASTE REDUCTION
The use of returnable packaging has been standard in Knoll's American facilities since 1997.

06
LOW-VOC
New finishes for Knoll Office collections feature waterbased glues and special UV curing, which help curb volatile organic compound emissions.

07
GREENGUARD CERTIFIED
Office seating specifically achieved GREENGUARD's Children and Schools certification, a guarantee that it's safe for sensitive populations and settings.