March 14, 2022
Venus Williams' and Wolf-Gordon's New Textile Collection Celebrates Women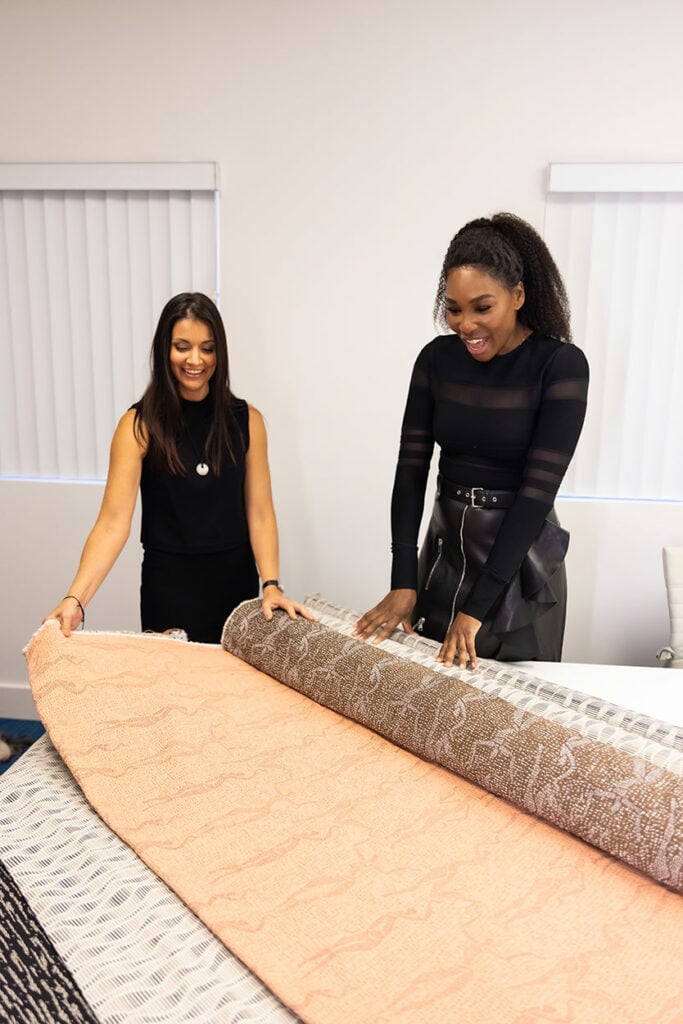 "[Textile art] has been around forever and no matter where you go in the world, people have their own special, unique way of creating patterns and colors. It's always fascinating for me, as I travel, to see what is happening in [any given] part of the world. Then, of course, I like to play with it myself at home," says Williams who is an avid weaver.
The collection's three patterns: Elena, Frida, and Ora are each named for women that the V Starr team admires. Elena features a stylized feminine form and is intended to be a celebration of women around the world. Williams explains that the design is rooted in an idea of a "universal woman," saying, "We wanted to create a sort of abstract woman who was contemporary but, at the same time, primal; you can't identify who she is or where she's from," explains Williams.
Haffey recalls that Frida is an almost exact reproduction of her own sketch that was inspired by unravelling threads. Ora, meanwhile, calls to mind the double-helix structure of DNA as well as flowing water.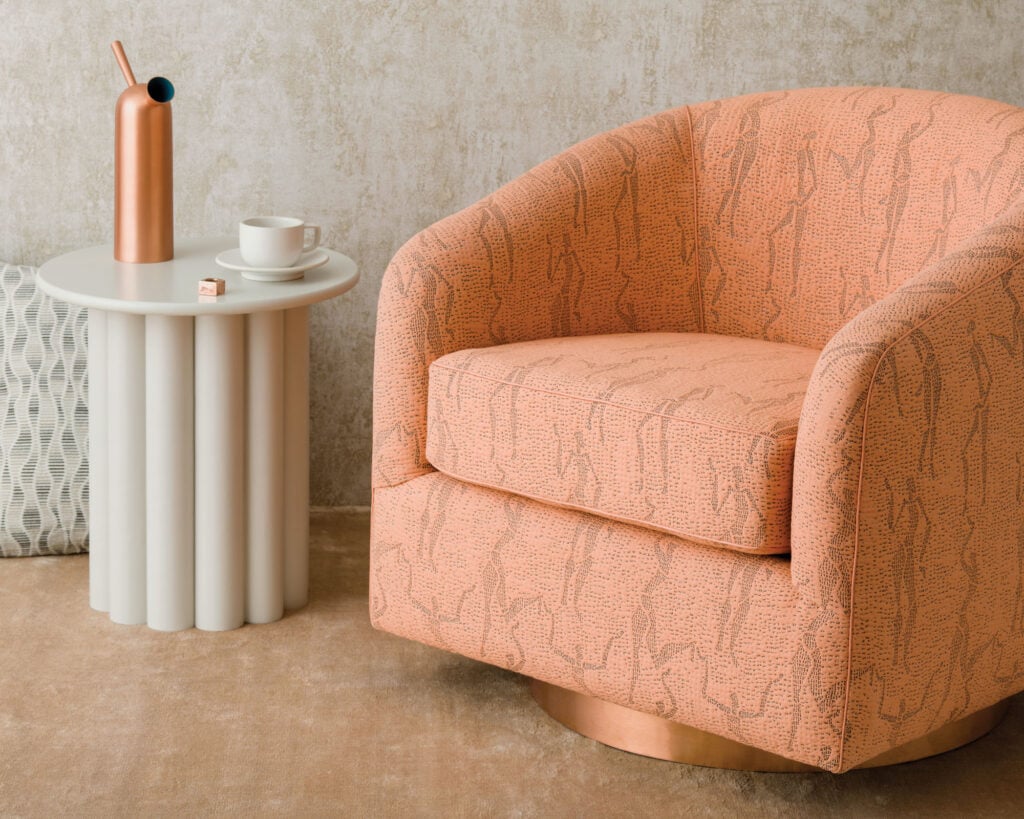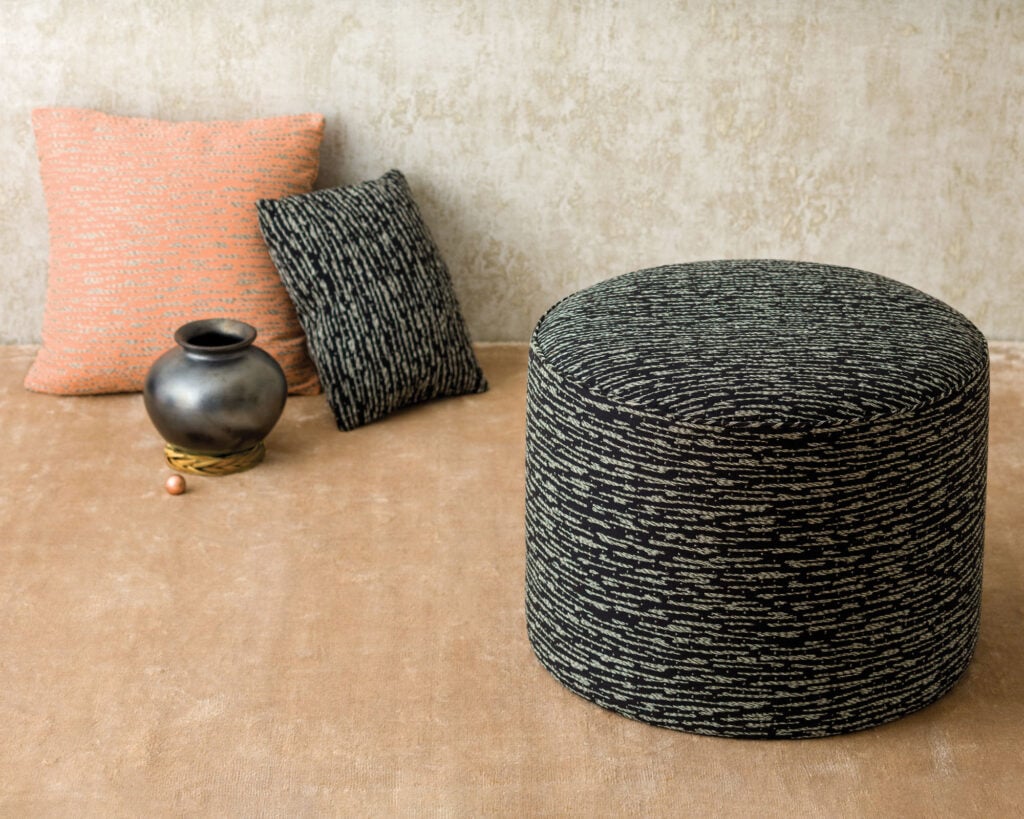 When it came time to select colors for the collection, she drew on her experience as an interior designer, asking her colleagues at V Starr what colors they wanted to use but were unable to find. "It's not easy to find the perfect green or the perfect yellow and the perfect pink. We wanted to provide this array of colors to make it easy for folks to be able to use every color for every need," Williams says.
Marybeth Shaw, chief creative officer of marketing and design at Wolf-Gordon, is pleased with their choices. "It's a cohesive color line that holds together nicely, and there's an organic quality of each of the three patterns," she says, adding that the collection "hits a note of optimism at a time when we are all desperate for one."
For her, the experience of working with V Starr was an opportunity to flip her company's script when it comes to design talent. While Wolf-Gordon is known for partnering with European designers and introducing them to American audiences, Venus Williams is a household name for many Americans, but she's not as well-known as a designer. Perhaps that is about to change.
Would you like to comment on this article? Send your thoughts to: [email protected]