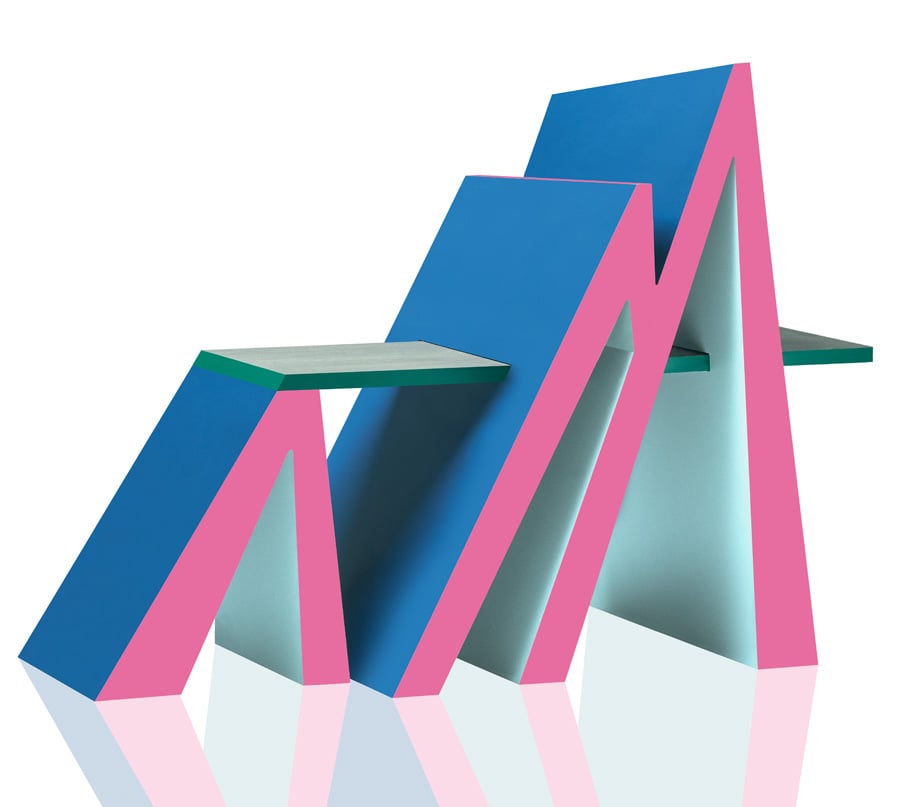 May 31, 2018
Here Are the Winners of Wilsonart's Annual Student Furniture Design Competition
The manufacturer teamed up with student designers at the Maine College of Art for the "Wood, Trees, and the Forest" competition.
---
For upcoming generations of designers, environmental awareness must be thoughtfully integrated into product development. With this in mind, the manufacturer Wilsonart selected "Wood, Trees, and the Forest" as the most recent theme for its annual Wilsonart Challenges Student Chair Design Competition.
Budding designers at Maine College of Art in Portland learned how to design a one-of-a-kind chair and meet trade show rules, producing chairs from the sustainability-minded Wilsonart Laminate Collection.
During the program, students went straight to the material's source: Some classes were conducted in the woods. "I cannot emphasize enough the importance of getting students into a forest for a real-time, real-life multisensory experience," says Grace Jeffers, the challenge's program director.
The competition winner, Tool for Translation by Joseph Goodwin, offers witty commentary on the connections between form and content. The chain saw–shaped chair is an object that evokes its own means of existence. "Goodwin's winning entry not only looks great," says Paul Makovsky, former vice president of design at Metropolis and one of the competition's judges. "It is also a playful reminder of the chain saw's role in creating furniture from nature."
Goodwin presented his chair at the International Contemporary Furniture Fair (ICFF) in New York this month, along with the five runners-up.
You might also like, "Announcing Our 'Metropolis Likes' Winners, NeoCon Edition!"