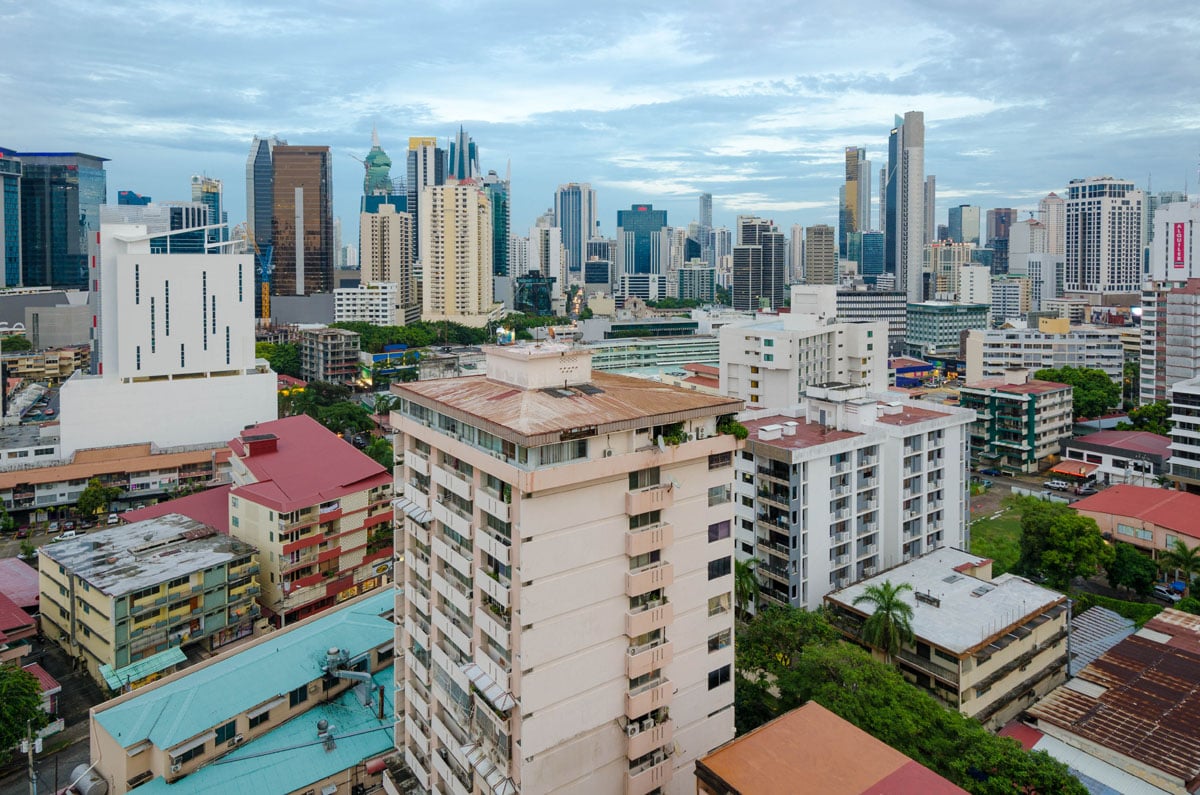 January 18, 2016
A Century After the Canal, Panama City Dives Into Design-Led Development
A century after it opened its namesake infrastructural marvel, Panama City 
is starting to broaden its cultural reach.
Panama City is defined by juxtapositions. It's a metropolis that thrives on trade and an intensive banking industry, while, a short drive away, all manner of creatures inhabit its lush, ancient rainforest. An ultramodern skyline, packed with oddly shaped, toylike skyscrapers, stretches across one end of the bay, while the historic Casco Viejo sits at the other. But then, Panama prides itself on its ability to bring dissimilar worlds together—after all, the isthmus rose from the ocean to join North and South America.
The heart of Central America's fastest-growing economy, Panama City is buoyed by its use of U.S. dollars for business transactions (the local currency, the balboa, circulates only as coins). Extensive foreign investment, as well as perpetual moneymakers like the Panama Canal and the Panama Diamond Exchange, means business opportunities are plentiful. Tourism is another hefty income generator, stemming from the city's easy proximity to idyllic tropical islands and beaches (as well as gambling, nightlife, and legalized prostitution).
Tocumen International Airport, due to unveil its new terminal expansion by Foster + Partners in 2016, already welcomes a steady stream of passengers as the home of the flourishing national airline, Copa. Also in 2016, Tocumen will lay claim to having one of the longest flights in the world, an Emirates long-haul from Dubai.
Given the city's prime location, it's not surprising that the Waldorf Astoria chose to open its first Latin American outpost here. The sleek tower designed by local architect Saúl Bassán comprises 118 private residences in addition to the hotel's 130 luxurious guest rooms. "We saw that Panama was a thriving cosmopolitan destination," says Andres Korngold, director of business development for the Hilton-owned brand, on why they chose the city. "There's a strong opportunity for our brands to succeed here."
But not all sectors in Panama City are prospering—support of local arts and culture, in particular, isn't strong. "I think that culture just isn't really on the government's list of priorities," says Johann Wolfschoon, cofounder of local gallery DiabloRosso, created nine years ago to provide a space to showcase emerging local art. "Our country hasn't always been in a good economic condition, and as a result, we haven't been interested in anything like that." Recently the gallery has shifted its focus to be more international, attracting artists from across the globe, as Wolfschoon and his cohort strive to carve out a foothold for the arts. And he is optimistic about the future: "Things are slowly changing."
Biomuseo
Courtesy Iwan Baan
The often-moody skies that cloak Panama City provide the perfect contrasting backdrop to the jagged polychromatic structure of the Biomuseo. Designed by Frank Gehry, whose wife is Panamanian, the biodiversity museum is his first building in Latin America. Its abstract design is intended to represent the landmass of Panama rising from the sea to unite the American continents, an occurrence that is intricately detailed inside the museum through a series of interactive exhibits. The 43,000-square-foot space features eight galleries—the work of Bruce Mau Design—which flow seamlessly between interior and exterior, making the most of Panama's tropical climate. The Biomuseo will soon also host a pair of two-story aquariums, one housing marine life from the Pacific Ocean and the other from the Atlantic, emphasizing the country's unique position dividing the world's largest bodies of water.
Panama Canal Expansion
Courtesy Panama Canal Authority
Following last year's centennial of the Panama Canal, the landmark passageway will soon become even more influential to global cargo transportation with an expansion set to open in early 2016. The $5.2 billion project began in September 2007 and will include a new set of locks, creating an extra lane of traffic along the canal and doubling the waterway's capacity. Since construction began, around 30,000 jobs have been created, giving a welcome boost to the local economy. During the excavation process, a variety of valuable archaeological items—including a 16th-century Spanish dagger and pre-Columbian arrowheads—were uncovered and restored.
Hildegard Vasquez
Courtesy Hildegard Vasquez
After graduating from RISD in 1994, architect Hildegard Vasquez could have easily pursued a career abroad, where opportunities would be more lucrative. Instead she chose to return to her home country. "Panama is small, and so you kind of feel like if you've had all this wonderful education and you've learned a lot by traveling, there comes a point when you want to give back," she says. Returning to Panama City, she fell in love with its San Felipe historic district. Since starting her own practice, Hache Uve, in 1998, Vasquez has helped revive many buildings in the area, including the Santo Domingo Convent and the American Trade Hotel (pictured). "The historic district was like a jewel, and all it needed was a little bit of help and polish," she says. "So I decided to make it my life's work."
Hilton and Waldorf Astoria Panama
Courtesy the Hilton Group
While it made good business sense for the Hilton Group to open its first Latin America–based Waldorf Astoria property in Panama City, there was also a sentimental motivation—the signing of the Panama Canal Treaty took place more than 100 years ago at the original Waldorf Astoria in New York. That same old-world luxury aesthetic still plays into the interiors, designed by Miami-based studio Ba-Haus/KNF, right down to the clock in the lobby—a key feature in every iteration of the Waldorf Astoria, inspired by the clock on the Titanic. Nearby, the Waldorf's  younger sibling the Hilton Panama, which opened in late 2014, glimmers in the skyline, putting its older, weather-weary neighbors to shame. Designed by Pinzon Lozano & Asociados Arquitectos, the 68-story mixed-use structure known as Star Bay Tower capitalizes on its prime position on the bay, with 75% of Hilton's rooms and suites boasting ocean views (perfect for watching storms roll in). Spacious communal areas and natural light spilling in from all directions create a fresh, clean ambience, and its decadent Eforea Spa onsite was recently named the best hotel spa in Latin America.