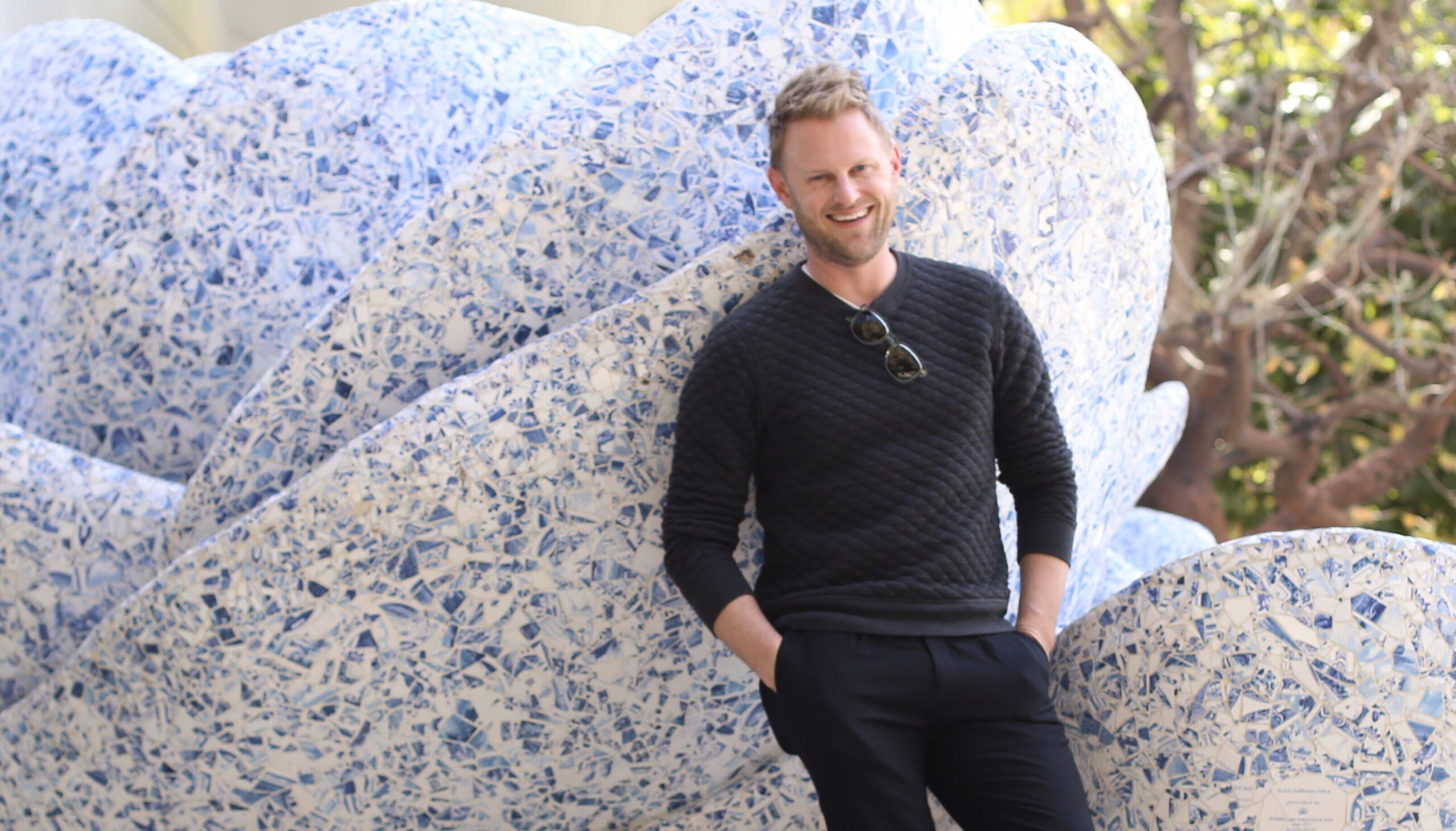 March 6, 2018
'Queer Eye' Host Bobby Berk on the Transformative Power of Design
The interior expert of the new Netflix reboot opens up about his journey as a designer, his experiences on the show, and the possibility of a second season.
---
Since Queer Eye debuted on Netflix last month, it has become the feel-good salve that many burnt-out, politics-weary Americans never knew they needed. The show, like its 2003 predecessor Queer Eye For the Straight Guy, dispatches five lifestyle experts—a.k.a. the "Fab Five"—to teach (mostly) straight men a lesson or three in style, design, culture, and the culinary arts. But the new Queer Eye is more than a makeover series. Where the original emphasized exterior transformation, this year's reboot seeks to put the kibosh on toxic masculinity and reclaim self-confidence, one intervention at a time.
Of course, here at Metropolis, we are most fascinated by Bobby Berk, an effervescent Los Angeles–based interior designer who, in the space of a week, transforms even the bleakest of man caves (think deer taxidermy and "Make America Great Again" yard signs) into beautiful, livable spaces. We reached Berk by phone in his adopted hometown of Los Angeles to discuss his journey as a designer, his experiences on the show, and the possibility of a second season.
Anna Fixsen: We've been talking about Queer Eye for the last few weeks at Metropolis's office, so I'm really excited to talk with you. What's the reaction to the show been so far?
Bobby Berk: It's been pretty crazy. We knew people were going to like it, but we didn't think that news outlets were going to be calling it the show of the year. We've all been elated how people are able to relate to the show.
AF: Can you first tell me your story? You allude to it a little bit in the show. But how did you come into design?
BB: Honestly I kinda fell into design, but I always had a passion for it—I was always that kid moving around my parent's furniture when they were gone at work. I remember seeing Michael Graves's collection for Target in the '90s, the tea kettles and toasters. To see those items and be like, "Wow, functional things in your home can actually make you happy as well," was a whole new concept for me. But I never, growing up in Missouri, thought of it as a career path.
I moved to New York in 2003 with basically about $100 and a suitcase. I had worked in retail before, so I got a job at Restoration Hardware managing the store [while the original series was filming there]. After less than a year at Restoration Hardware, I worked for Bed, Bath & Beyond, and later a furniture company called Portico. In 2015, I opened up my design firm so I could focus on what I really loved, which is interior design. We work with a lot of major homebuilders here in the U.S., and try to take what people normally would call a tract home and make it feel more like a custom home. It's been a fun journey.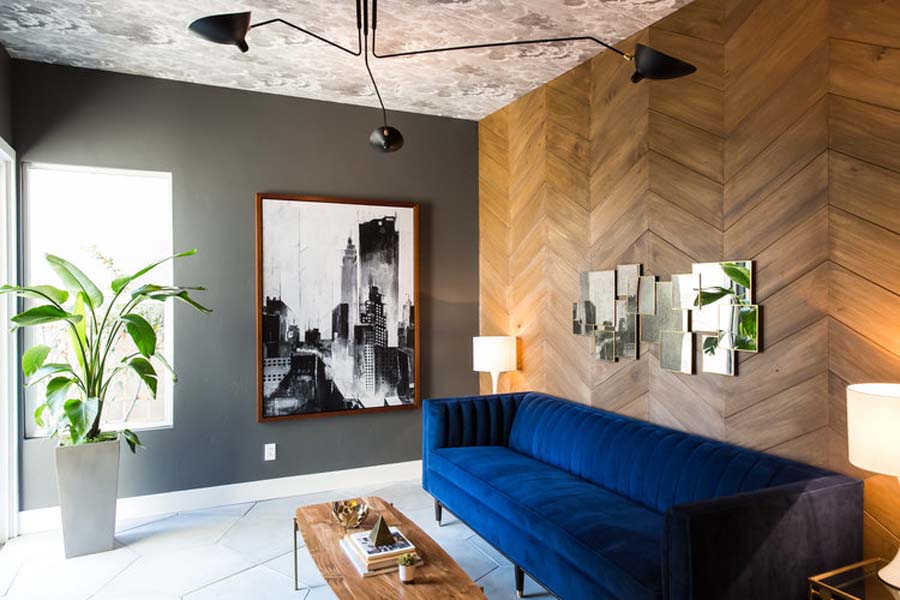 ---
AF: Can you tell me about how you got involved with the Queer Eye reboot? You are coming full circle!
BB: I think I was out of town doing an install in Vegas for a home, and [my publicist, Courtney] was like, "Hey, Queer Eye wants to audition you." The interview went okay, but honestly, I didn't think I'd ever get a callback. Literally a year ago last week, I was at Modernism Week, and Courtney called me and she was like, "Oh my god, they want you to come for an in-person audition."
And the funny thing is, I had a big trip planned to Spain with the tile company, Porcelanosa.
AF: We spotted you looking at a Porcelanosa catalog in the series!
BB: I love it. I almost didn't go the auditions because I was like, "Porcelanosa spent all this money and time putting the trip together for me, and I'm such an asshole canceling it."
At that point they had narrowed it down from about 3,000 guys to 40. The first night of auditions was a cocktail hour where we got to meet all the other guys, then the next day they had a table set up and you went through, like speed dating. The third day about half of the guys were no longer there. Karamo [Brown], and Tan [France], and I, when we met each other, instantly locked arms and became best friends. By the end of the first day, Antoni [Porowski] and Jonathan [Van Ness] and all of us had clicked. And I'm pretty sure Netflix and Scout Productions and ITV America saw that chemistry.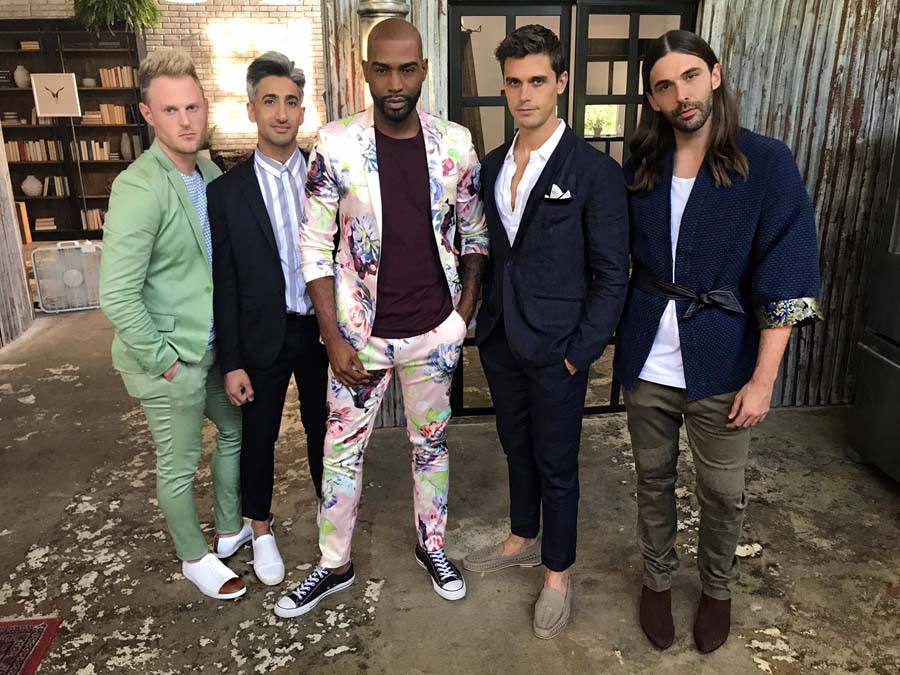 ---
AF: That's the best. Going back to the show, what is it like compressing a process that can take a year or more into a week? Was that a challenge for you?
BB: It's a challenge, but, I think one of the things that really prepared me is the builders that we work with. Yes, when we design a home, of course lead time is over a year. But when we install the home, we actually go in and we install three to four homes at one time in 24 to 48 hours. So I'm kinda used to pulling up with semi-trucks full of furniture and rapidly installing a home. If I had been a different kind of designer I probably would've lost my mind.
AF: Given the time constraints, how do you develop a design solution with a client that's very much them—making something that's theirs but not imposing whatever tastes you might have?
BB: That was honestly one of my biggest worries. In the original, Thom [Filicia] mostly worked with bachelors, single guys, moving to New York City apartments. [In this series], I had to take into consideration I'm not just designing for a guy, I'm designing for his entire family.
When it came to the design side of the clients, that stuff was also hard. I would get a little information about them and what they liked, their favorite color, where they shop for their clothes. I would say that out of eight episodes, six of them, when they wrote to us what their favorite home store was, said Wal-Mart. It really didn't give a whole lot to go on. I would also try to find as many cues as possible while rummaging through on a Tuesday. Just little things that focus on them.
AF: How can design help people change on the inside? Why do you think it might have that power?
BB: When people are happy in their space, it really spills out to the rest of their lives. One of the things that Bobby Camp [from Episode 5] said was, "When I would come home every day, and see that this house is a disaster, it would remind me, every single day, that I was not enough." But now, coming home to this space that is livable and organized," he's like, "the stress has been lifted off. And I can move forward now."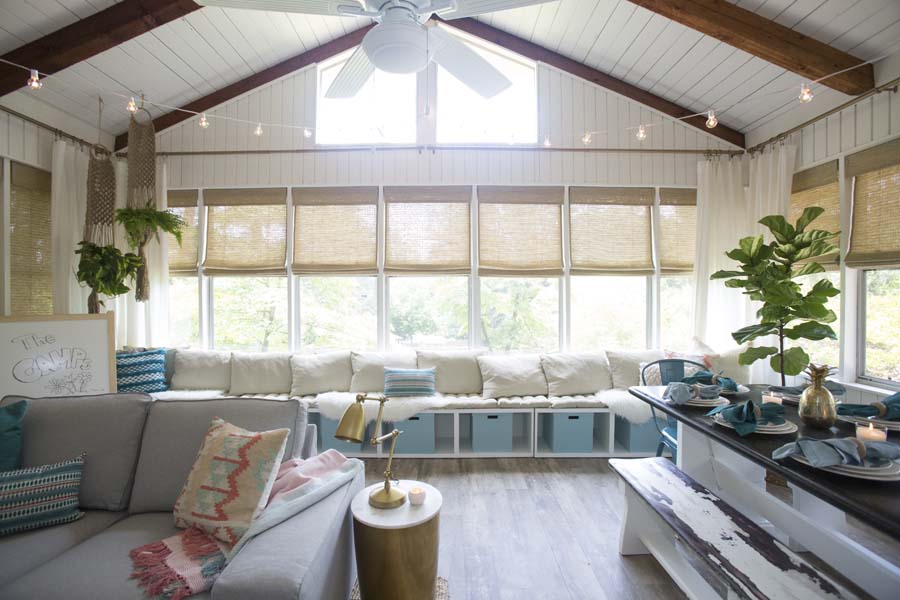 AF: How about stereotypes? I remember Jonathan saying something about how people make an assumption that all gay men are expert designers and are born with good taste. Does queerness fit into your design practice at all or do you intentionally try to avoid these sort of perceptions?
BB: I think I try to avoid them. I don't think me being queer or gay has anything to do with what I do. I think we really need to get away from these stereotypes that say gay guys are good at this, straight guys are good at that. You can be good at whatever you want. I think we're all gonna be a hell of a lot happier when we start doing the things we wanna do instead of the things society tells us we should.

AF: Totally. At this magazine we've reported a lot about activist design—gender-neutral restrooms and changing building codes to empower transgender people, etcetera. Unfortunately, society's lagging behind. Are you optimistic? Do you think design can play a role in fixing this?
BB: I'm optimistic. I try to stay that way. There are some times, especially in the current situation of things, where one can get a little depressed and discouraged. But I think, ultimately, people's minds are changing. Target [which allows transgender people to use bathrooms and fitting rooms of their choice], for example. I think it's been a great way to use design to bring awareness to the fight that a lot of people have to go through just to live their daily lives.
AF: For me, one of the most touching moments in the show was to hear Bobby Camp open up and talk about love and embracing people for who they were. Like you, I also grew up in an evangelical, Assemblies of God home.

BB:  It was a touching moment for all of us. It was a bit of a healing moment for a lot of us. I grew up very religious, Tan grew up very religious, Jonathan grew up pretty religious as well. 
I've had multiple people email me and message me on Instagram going, "I've always assumed gay people made a choice. And to hear that you begged God not to make you gay and he never did, that just completely changed the way I thought about homosexuality." I, never in a million years when I was talking about that, would think that my statement would have such a big impact.
---
AF: Do you have a favorite project from the show?
BB: They're all my babies. I loved AJ's. I loved Neal's. I loved Remy's, that kitchen. His grandma was fly. I actually reused a lot of stuff. If we get another season, I'm gonna try to get a behind-the-scenes show. I get a lot of feedback that people feel there's not enough time onscreen for the design, which, I agree.
AF: No, we just see you show up with a hammer, and then, voila, cut to the next scene of this beautiful, sparkling interior. It's magic.
BB: The funny thing is, people are like, "Oh, well why aren't you on there as much as the other guys." I'm like, "Because I'm working. While they're able to go do ballroom dancing and wine tasting I'm at the house building." And unfortunately we're only a 45-minute show so it was really more about the emotional transformation of each of our heroes. That's why, hopefully, if we do another season we'll do a behind the scenes show.
AF: Is that a hint?

BB: In all honesty, we really don't know if we got renewed. Netflix is super secretive about all their stuff. That being said, with the reaction that the show has gotten, I'd find it very crazy if we weren't.
You might also like, 10 Mexican Designers You Should Know from Mexico's Largest Art and Design Fair.