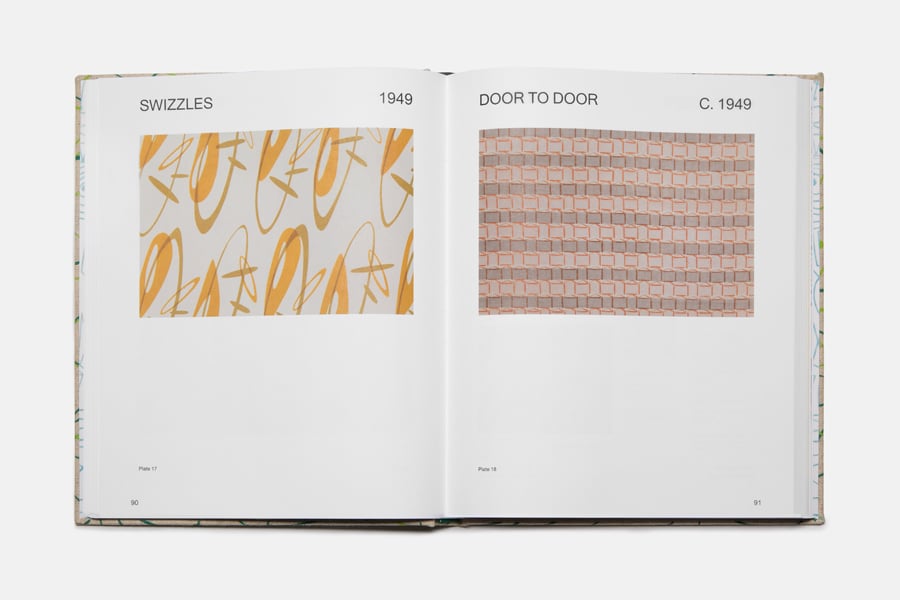 April 3, 2020
Revisiting Ruth Adler Schnee's Enduringly Modernist Legacy
Gropius and Saarinen taught Adler Schnee—97 next month—whose works microcosmically document the ebb and flow of streams of Modernism.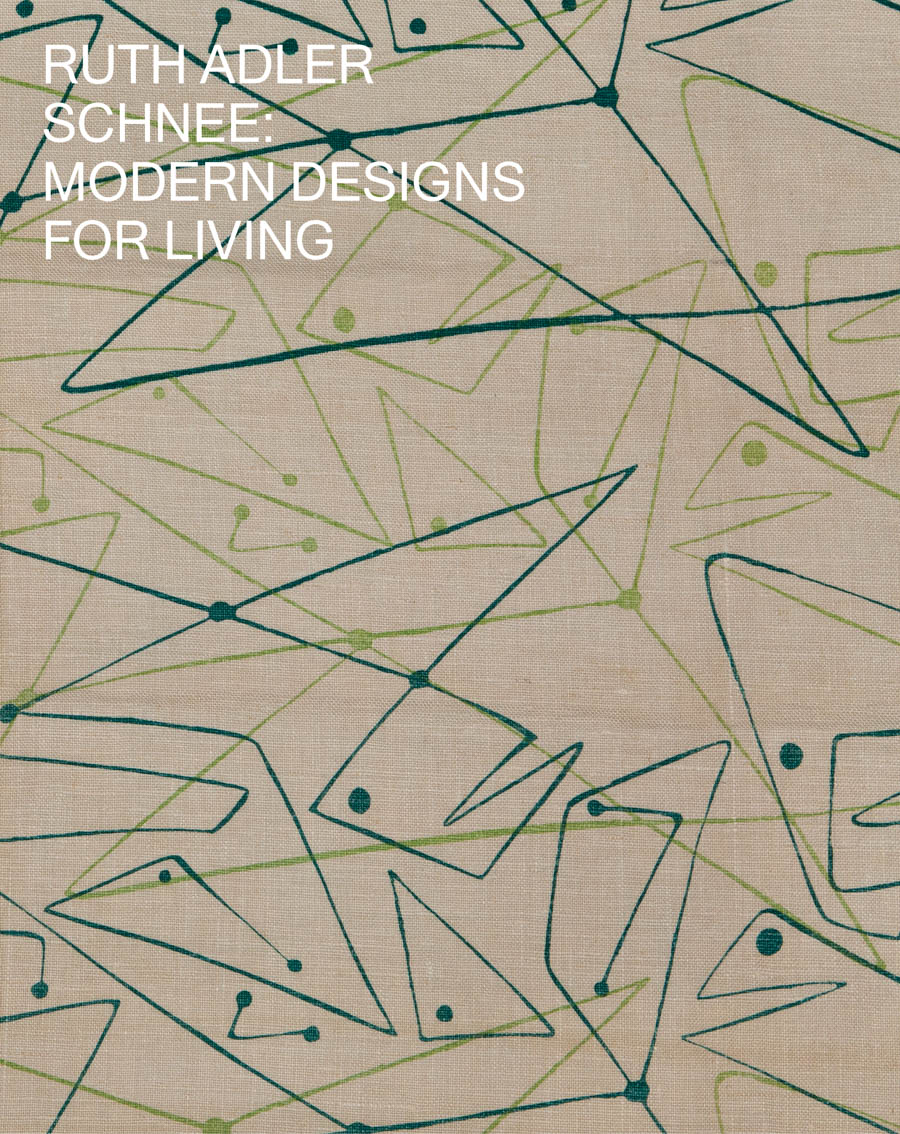 ---
Personal and work lives are often discussed and inhabited as if they're dichotomous spheres of action, but separating the two isn't always so simple, let alone desirable or tenable. Based on the 2019 exhibition at Cranbrook Art Museum, the new monograph Ruth Adler Schnee: Modern Designs for Living (Cranbrook Art Museum/D.A.P.) seems to follow that tack, showing how features of the design matriarch's personal life—the influences of her Bauhaus-adjacent family, intertwined American, Jewish, and female identities—shaped her career.
Four essays by academics from Cranbrook and elsewhere illuminate key arcs of the polymath's earlier years, such as her family's escape from Nazi Germany after the Kristallnacht pogrom and her early years in the American design education system. (Moving from RISD's rarefied Beaux-Arts pedagogical approach to the more freewheeling one purveyed at Cranbrook, Adler Schnee was likely the first woman and the first Jewish student at the latter, an experience she saw as both challenging and exhilarating.)
The book's editors, Andrew Blauvelt and Ian Gabriel Wilson, give over most of the 224-page volume to plates of Adler Schnee's textile designs—hundreds of them, contextualized by period, with notable commissions highlighted. A 1992 collaboration with Unika Vaev, for instance, saw Schnee translating manually screen-printed designs into woven fabrics, sparking a generative period. And some of her abstract modern designs, in turns out, predate those of the better-known Alexander Girard. In fact, Adler Schnee's designs microcosmically document the ebb and flow of 20th-century strains of Modernism: an early embrace of organicist patterns; a preoccupation with urban ephemera and forms, like street grids; astrological and tech-futurist aesthetics in line with the Space Age craze.
One aspect of her career that set Adler Schnee apart from other dedicated Modernist contemporaries is her business acumen. Among her endeavors was an emphasis on customizability, predicting the design workflows of today, and a readiness to court new collaborators and advance new partnerships with established manufacturers.
The book also illustrates the benefits of producing a monographic work on a living, veteran practitioner whose legacy is so intertwined with a single city and network of institutions. A short survey of Adler Schnee's advertising work (under Adler Schnee Associates) and retail and residential interiors scattered across the Detroit region evince that secondary prolificacy.
What ultimately emerges is a portrait of a designer whose commitment to Modernist ideals feels like a relic but is both reaffirming and historically instructive. Adler Schnee's early design years were steeped in High Modernist thought and spent with Modernist giants: studying under Walter Gropius at Harvard and Eliel Saarinen at Cranbrook; interning at Raymond Loewy's firm, where she was the only woman among a staff of at least 50 architects.
These points are necessary to understand the historical and intellectual context that fostered Adler Schnee's 1946 MFA thesis at Cranbrook, thoughtfully included in the book. Trading in a "future is now" mentality and manifesto-style prose that was endemic to that era, the text lays out a defense of now-hegemonic (and thus meaningless) design principles like the delineation of space and building for purpose. But what sticks with the reader more enduringly is Adler Schnee's full-throttled welcome of the notion of progress itself. It's an optimism toward the future and progressivism whose promise has only gotten sweeter with age.
You may also enjoy "In the Doldrums of Quarantine, Enjoy Online Culture from These 13 World-Class Institutions"
Would you like to comment on this article? Send your thoughts to: [email protected]