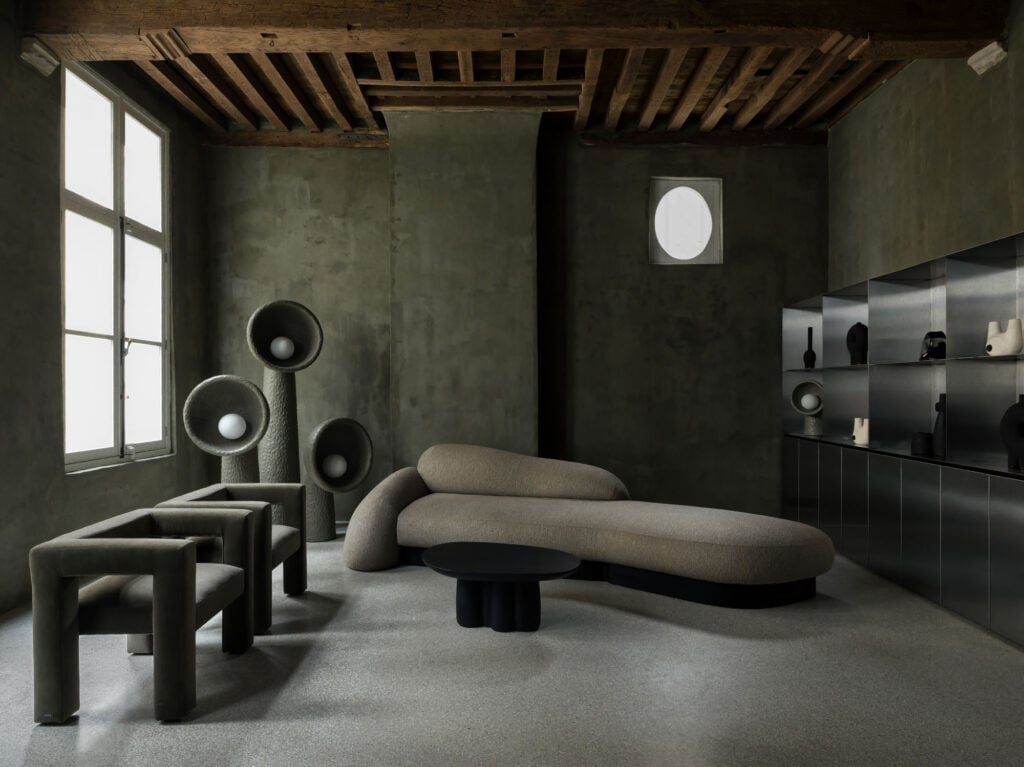 May 10, 2022
Contemporary Ukrainian Design Put to the Test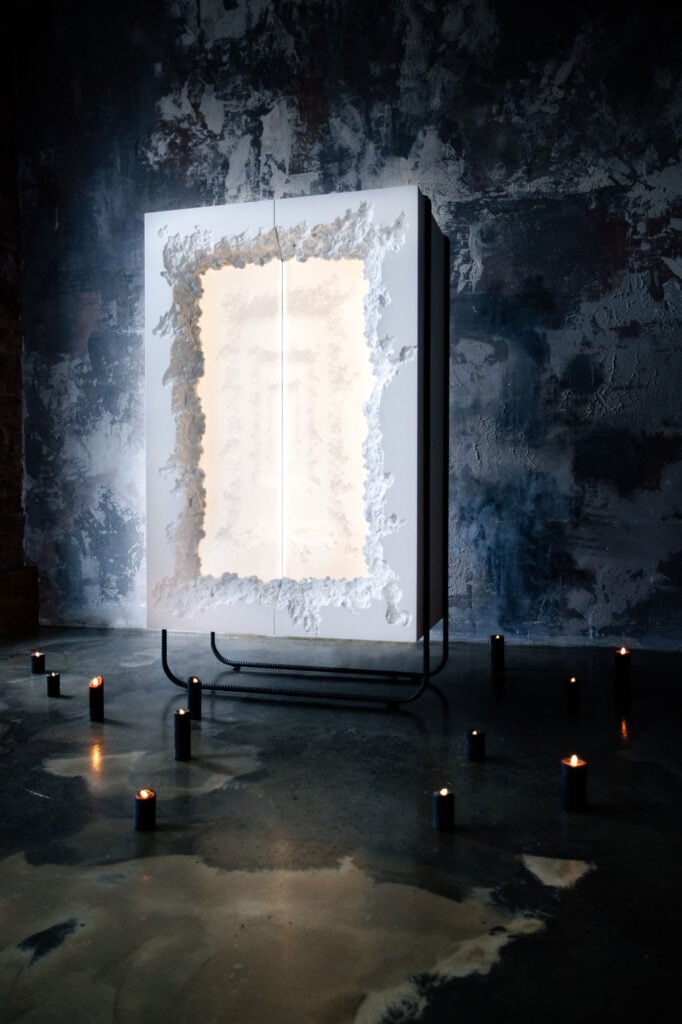 "Our visual codes and design language are different: they aren't minimalist as the Scandinavian and not so emotional as Italian design," Yakusha says about her industry's defining features.
Black cherry wood floor lamp НС7 by Michael Samoriz
With this handmade piece, Samoriz pays tribute to the traditional Hutsul wood carving craft. It embodies the understanding of beauty and goodness, and a life-affirming worldview.
Samoriz currently serves in Ukraine's Armed Forces.
"Bugs"-series by Valery Kuznetsov
The surfaces from this series showcase one of the Ukraine's oldest crafts—pyrography. This is a hand-made technique of applying images on wood by burning. The craft, which over time has experienced several rises as an art form, has now entered the realm of design, where it has retained its spontaneous character.
PANOPTIKUM DESIGN, a collaboration between Kassone Individual Furniture and Maino Design, which describes itself as a research and realization agency offering Ukrainian creations in Europe, is one such newcomer.
In contrast to FAINA, which mainly works with clay, wood, willow twine, and natural textiles from the region, PANOPTIKUM designers prefer to create with "brutal materials", as can be seen in the first collection called "BreakFree."
"The items' surfaces are enhanced with asymmetrical elements, which remind of geological rocks and fragments of Martian landscapes. The material visually and tactilely imitates the natural texture of broken concrete or stone or ice, but it's made with plywood," says Halyna Proskurina, who heads up PANOPTIKUM'S export department.
While prioritizing team and family safety, work at both organizations has resumed, including the sales of existing stock and the search for new, international collaborations.
Yakusha has relocated production from Kyiv to Ukraine's West, and PANOPTIKUM DESIGN keeps working in the capital.
"We don't want to sit and wait until the war is over," says Proskurina. "We work to pay taxes to support our army and employees and to donate money to everyone in need," she says, adding that creation often happens to the sound of destruction around them.
Accepting that things will never be the same, Yakusha says it's too early to wonder about the war's changes for the industry and its design language.
"We need time to convey in our work what we live through now. At present, designers don't think about design; we think about what we can do for our country," she says.
Anastasiia Biletska, creative director of Maino Design, is convinced that the industry will experience a mirror phenomenon and points to the innovation and immense development of design that emerged after the two world wars.
"The Ukrainian effect recodes the whole world, she says, "and this struggle between the new and the old, destructive and creative, will surely inspire not only Ukrainian creators but designers from all over the world."
Yakusha calls for peace and harmony in the world, even if it sounds utopian. However, the credence in her profession is imperturbable.
"I believe Ukrainian design is only at the beginning of its path. We still have a lot to show."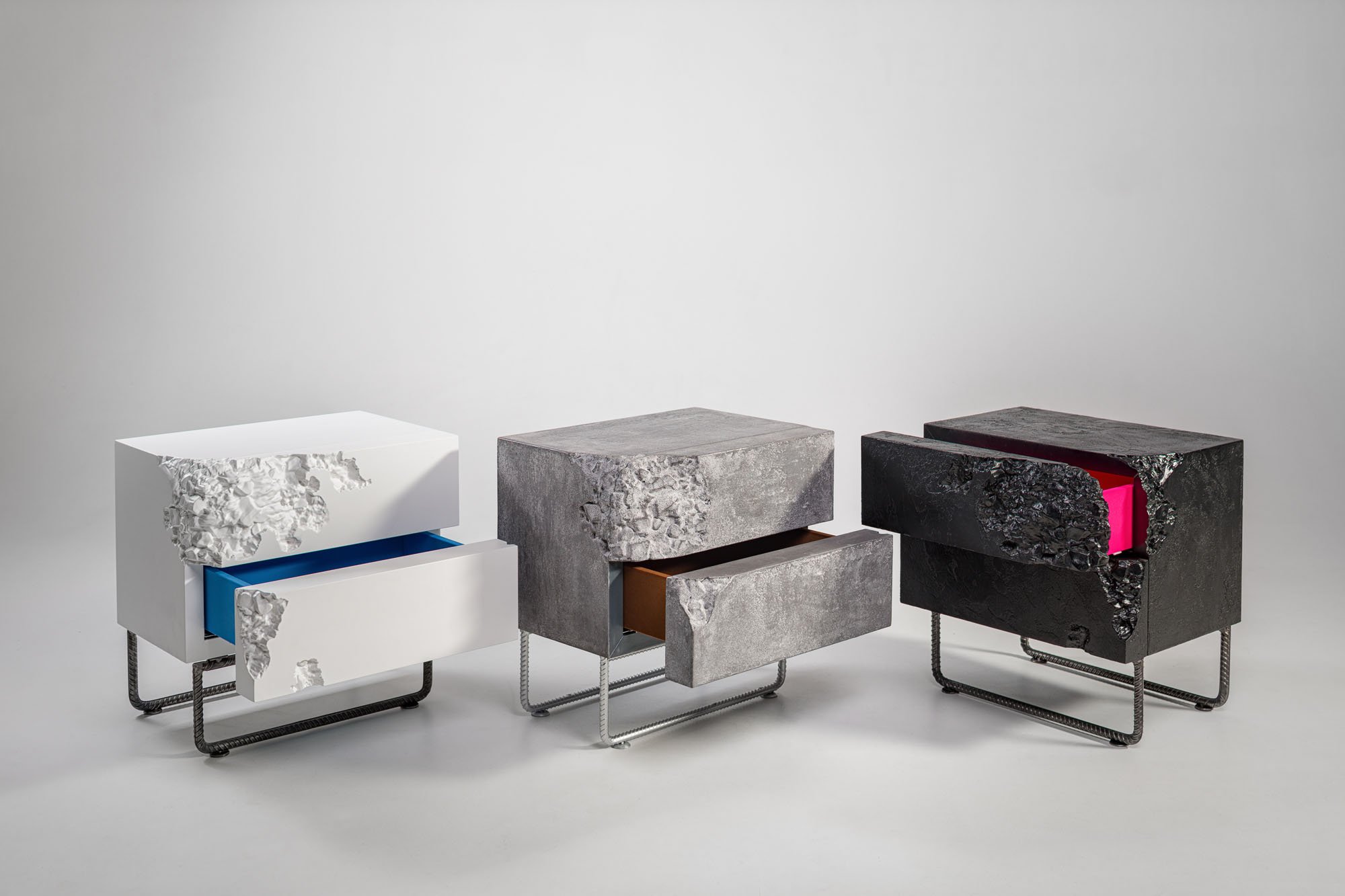 Would you like to comment on this article? Send your thoughts to: [email protected]