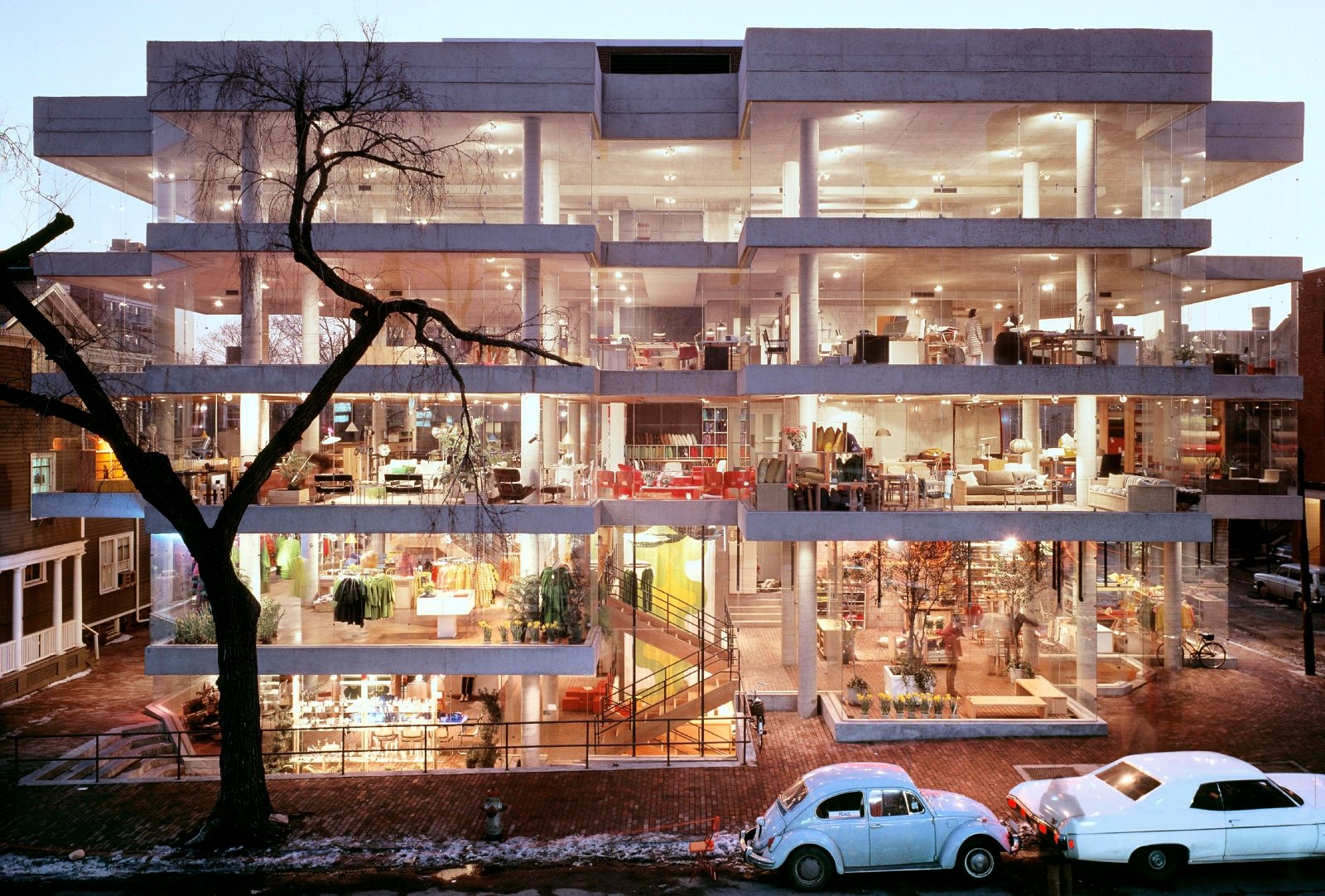 August 24, 2016
Farewell Sir Lady Jane: Design Icon Jane Thompson Dies at 89
Yesterday, the design world lost one of its keenest minds and biggest advocates: Jane Thompson.
Courtesy Cooper Hewitt Archives
The fields of design, architecture, and urbanism lost one of their keenest minds and biggest advocates with the passing of Jane Thompson yesterday. In her lifetime, Thompson donned many hats, pioneering ideas and spaces that changed American design culture forever.
Thompson began her career in design working with architect Philip Johnson as an acting assistant curator of architecture at the Museum of Modern Art in New York, before taking on an editorial position at Interiors magazine. She then became the founding editor of Industrial Design magazine in 1954. "We knew every product designer in America," Thompson said in an interview to design writer Aileen Kwun for the book Twenty over Eighty, "and they all wanted to be published, because it was the only magazine on industrial design."
One of her earliest forays into urbanism and architecture was the revitalization of Boston's Quincy Market, the site of the still vibrant and successful Faneuil Hall marketplace. She worked on this project with architect Benjamin Thompson, who went on to found Benjamin Thompson & Associates in 1967, and who later became her husband. In addition to their seminal urban planning projects over the years—including the Chicago Navy Pier and the Grand Central Business Improvement District in New York City—the Thompsons deeply influenced American design through their retail venture, Design Research (D/R). The stores were among the first to introduce European design heavyweights like Marimekko, Alvar Aalto, and Joe Colombo to U.S. customers.
In recognition of their efforts to bring Finnish design to America, the Thompsons were knighted by Finland in 2002. "I don't want to be the wife of a knight. I want to be a knight knight," Jane said at the awards ceremony in New York. Someone at the event called her Sir Lady Jane, and the nickname stuck. The knighthood was among many accolades she received, including a National Design Award for Lifetime Achievement from the Cooper Hewitt, Smithsonian Design Museum in 2010.
Thompson remained a strong advocate for women in the design professions all her life, often challenging conventional gender roles. "The truth is we need men in design just as much as we need women," she told Boston magazine in 2014. "Because they think differently, and together, they get it right. I called it the world of the double win."
Design Research Store, Cambridge, MA, 1953–78.
Courtesy Esto, via Design Research: The Store That Brought Modern Living Into American Homes