May 31, 2018
Surveying L.A. Pomo: Franklin D. Israel
In this series of articles, Metropolis celebrates the diverse, innovative Postmodern architecture coming out of La La Land between 1975 and the early 1990s.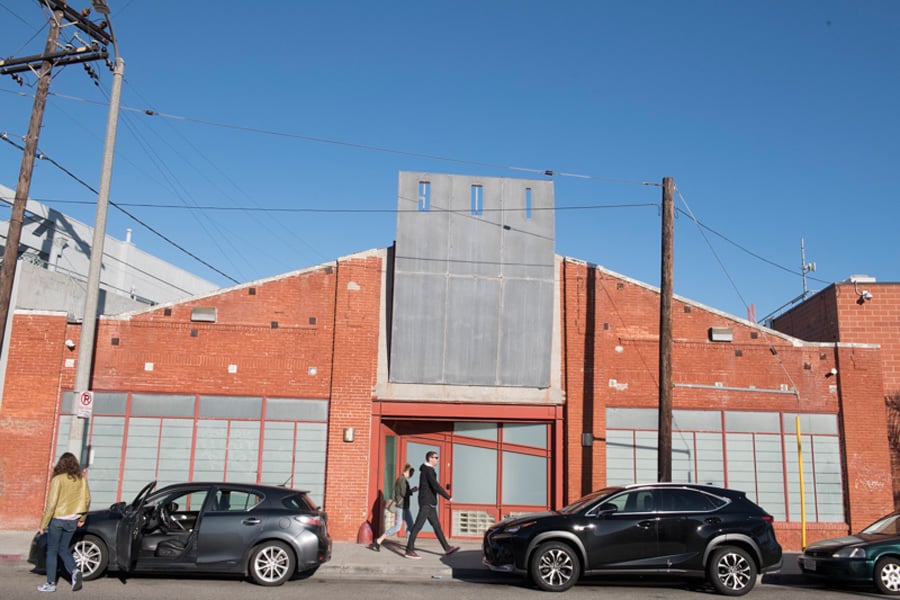 In this series from our May issue, we revisit the under appreciated architectural experimentation that characterized urban development in Los Angeles from the 1970s to the early 1990s, and discover a variety of individualistic, unconventional, and radical styles—some of which occasionally even approached "fun." Stay tuned to our homepage as we add more entries!
---
When Franklin D. Israel died of AIDS- related complications in 1996 at the age of 50, he was widely seen as one of the most gifted architects of his generation. The UPenn and Columbia graduate moved in 1979 to Los Angeles, where he designed sets in the entertainment industry (working on movies including Star Trek: The Motion Picture) and then offices for Virgin Records and independent film production companies, including Propaganda Films and Limelight Productions.
Israel also gained a reputation for creating innovative private residences for Hollywood notables, including the actor Joel Grey and the director Robert Altman. Along with Schindler, Neutra, and Wright, Israel redefined what Southern California housing could be and do.
In 1991, Israel renovated and transformed three buildings that contained the former offices of Charles and Ray Eames into the design offices of Keith Bright and Associates. A passionate urbanite—he identified his three most important influences as New York, Rome, and Los Angeles—Israel believed in designing "cities within": interior spaces with the variety, color, and energy of a large metropolis.
For the 901 project, he deconstructed the interior into a series of unique spatial experiences and promenades—the "city within." Israel designed the corridor as an urban "street" uniting executive offices and the large design and production areas, guiding the visitor to unexpected visual moments.
You might also like, "Surveying L.A. Pomo: John Portman & Associates."