March 9, 2018
Minnesota Design: Jonathan Muecke Blurs the Lines Between Art, Furniture, and Architecture
Jonathan Muecke, who often experiments with composite materials, is one of three experimental design practices that are putting the Twin Cities on the map.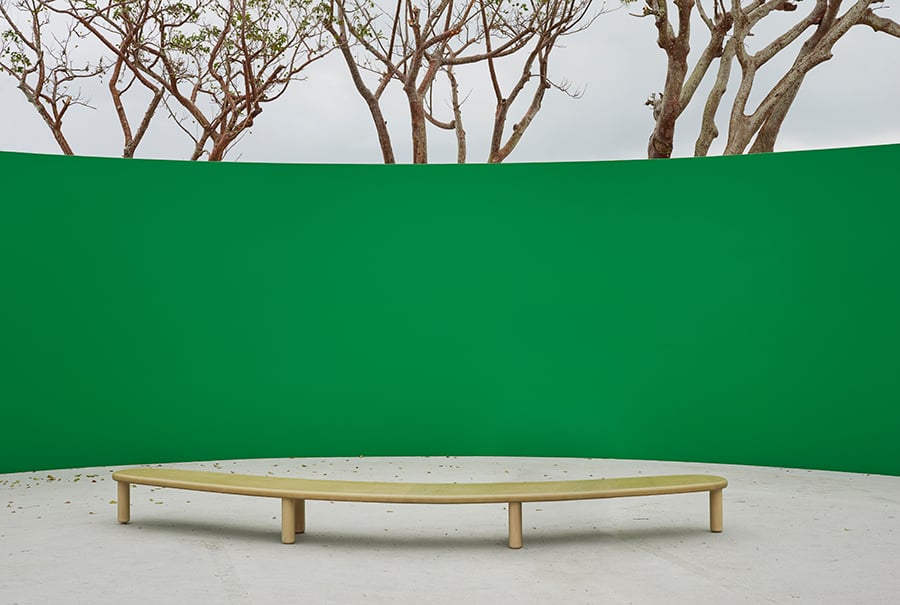 For its March 2018 issue, Metropolis Magazine explored the three great North American design regions: The Pacific Northwest, North Carolina, and Minnesota. We looked at each area's deep historic connections to architecture and design, as well as the contemporary practices thriving there today. Stay tuned to our homepage as March issue articles such as this one go online; you can also find the latest updates here.
---
Minnesota's distinguished design legacy is no secret. But the state's emerging creatives have received considerably less attention than their Modernist forebears. In fact, in a part of the country where locals take pride in the frigid climate, "emerging" is just as likely to be associated with a post-hibernatory state as it is with design.
Still, in recent years Minneapolis–St. Paul has cultivated a vibrant and unique design atmosphere. High standards of living, affordability, and proximity to well-connected institutions like the Walker Art Center and the University of Minnesota, not to mention the headquarters of Target and other Fortune 500 companies, make the Land of 10,000 Lakes ideal for sustaining independent practices. "The area has given designers a really intense ability to incubate their ideas," says Claire Warner of Chicago's Volume Gallery, who has represented local designers Matt Olson and Jonathan Muecke. "It has great community support, but you are also not burdened—you don't have other things in the way of creating."
The profile below features one of three young Minnesota practices included in the March issue; you can find the other profiles and North American design articles here as they come online.
---
Jonathan Muecke
Jonathan Muecke has perfected an aesthetic that is simultaneously reticent and blunt. His work can suggest furniture, architecture, sculpture, or all three at once: a diminutive copper step stool masquerading as sculpture, light fixtures that define rather than illuminate space, a chair made from carbon fiber. There is a reason why Italian design magazine Abitare once dubbed these objects "Anti-Products." Muecke, however, calls them Open Objects.
"I think about concepts that push design thinking forward," he explains. "What do you expect from the objects that are beside you? And, in some ways, what do those objects expect from you?"
Muecke (pronounced "Mickey") grew up in Laramie, Wyoming. After receiving his B.Arch from Iowa State University, he had a short stint in New York City and then decamped to Basel, Switzerland, to spend a year working for Herzog & de Meuron.
The most fertile period in Muecke's training came next, at the legendary Cranbrook Academy of Art in Bloomfield Hills, Michigan. "I thought of Cranbrook like paying someone to open my own studio," he recalls. There he began questioning traditional design typologies and, in line with the theories of Roland Barthes, began creating work that might compel its end users to independently construct meaning and narrative.
This line of inquiry still runs through his practice, which he founded in 2010 after adopting the Twin Cities as his home. In the years since, Muecke has quietly established himself as one of the region's most prominent designers. His output has ranged from jittery sculptural objects to a pavilion for Design Miami/ to more recognizable objects like side tables and seating. He often experiments with composite materials and is working on a private interior project in Alberta, Canada.
But he doesn't differentiate between any of these endeavors. "Either you can say that everything belongs to the same collection or there is no collection," says Muecke. "To me, it's a body of work."
You may also enjoy "Minnesota Design: Dream the Combine Creates Otherworldy Installations."