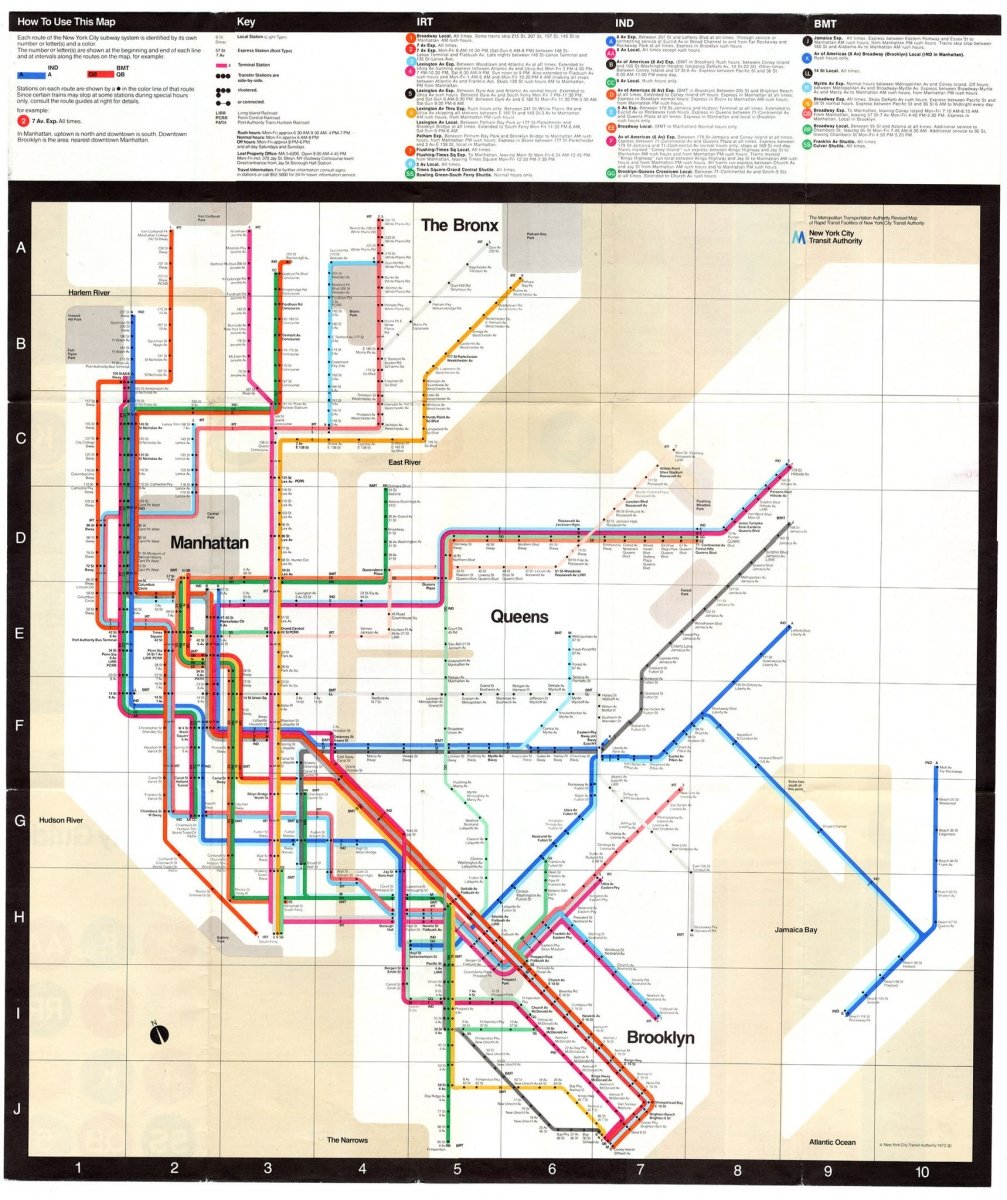 May 27, 2014
Massimo Vignelli: 1931-2014
One of the last high modernist designers dies at 83.
Massimo Vignelli, pioneering graphic and interior designer, died Tuesday morning in his Manhattan home. He was 83.
A native of Milan, where he lived with his wife and design collaborator, Lella, until 1965, Vignelli left a Modernist mark on his adopted city. At his peak influence, the designer's reductionist, less-is-more touch could be seen everywhere in the city, from big-banner department stores like Bloomingdale's, to the rarified interiors of St. Peter's Church. The American Airline jetplane flying overhead bore the iconic logo he designed for the company in 1967. "If you can design one thing, you can design everything," Vignelli was known to remark. This all-inclusive approach to design was, still is, an important lesson he imported from Italy to North America where designers continue to be haunted by over-specialization.
His most controversial design was destined for the underground. Vignelli's 1972 subway map, which replaced geographical accuracy with geometric clarity, earned him great acclaim from his colleagues and, later, curators. (The MoMA included the map in its postwar design collection.) The design, however, proved extremely unpopular, drawing the ire of New York commuters who didn't warm to its unsentimental depiction of Central Park, which Vignelli colored gray and made square-shaped. Beyond the muted color scheme and alienating shapes, passengers just had a hard time using the map, and instead, rallied for the "spaghetti" design of yore. After just seven years of use, they succeeded in retiring Vignelli's masterpiece.
Despite its beautiful Modernist touches, Vignelli's 1972 design for the New York subway map was made obsolescent by the end of the decade.
Courtesy Metropolitan Transportation Authority
Vignelli would go on to design several more projects in the 70s and 80s. In 1977, he developed the identity for the National Parks Service, a modular, "unigrid" display system that purported to dimension everything "from the paper size to graphics to cartography and illustration." He continued producing graphic materials for Knoll—a partnership begun in 1968—through 1980. He also delved into interior design, including the spartan offices for Vignelli Associates and showrooms for Hauserman, Poltrona Frau, and more.
It was an intensely productive time. He famously gave the New York-based architectural outpost Oppositions its memorable dark orange cover, and later formulated the design of its sister, monthly publication Skyline. The template and content of the latter was to be an inspiration for the first issues of Metropolis, says editor in chief and publisher, Susan S. Szenasy. "Massimo's ordered, hierarchical presentation of information inspired the first issues of Metropolis. It served the magazine well during its nascent years. As Metropolis grew and evolved, there were comprehensive stories on the Vignellis' work, by then a major force in everything from graphics to furniture design to interiors."
In 2012, Vignelli updated his 1985 Schematic Chart of Ideological and Design Changes for Metropolis, in which he sketched out all that had changed in design the intervening years. "I always thought wouldn't it be great to update that chart?," says editorial director Paul Makovsky. "I called up Massimo and we talked and he knew exactly what to do. The next day he emailed me over the updated text, and our art director then worked with him to update the design. He was pleased with the end result, and so were we."
Vignelli revisited his famous Schematic Chart of Ideological and Design Changes for the May 2012 issue of Metropolis.
Despite his newer works, Vignelli would never escape from out under the subway fiasco. It wasn't until a generation later that the Metropolitan Transportation Authority (MTA) finally came round to the idiosyncrasies of Vignelli's map. When the MTA released their "Weekender" map a few years ago, it employed the geometries and electrical circuit-like lines that Vignelli had introduced all those years before.