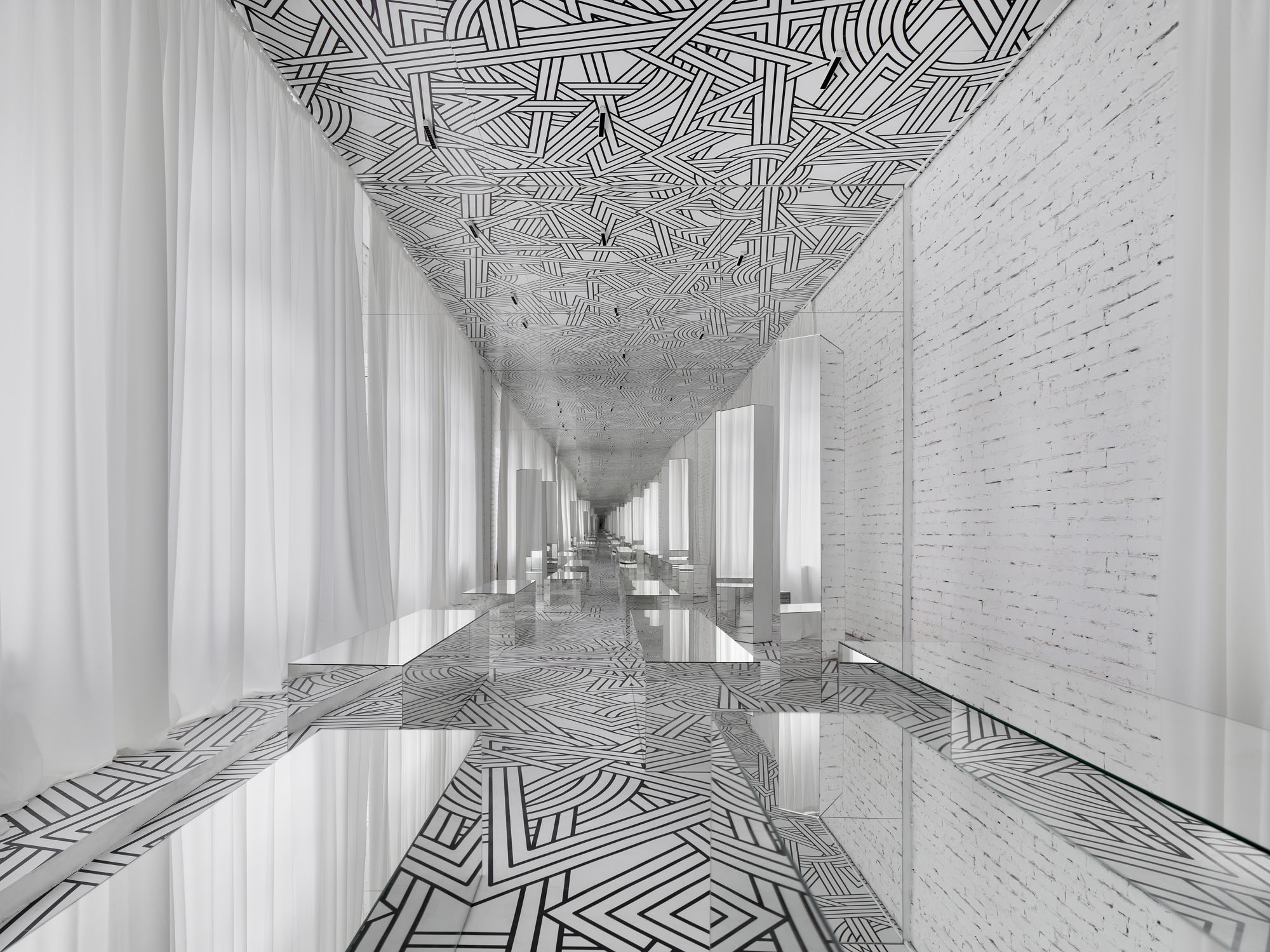 November 7, 2022
Maxim Kashin Pays Tribute to the Heroes of Soviet Art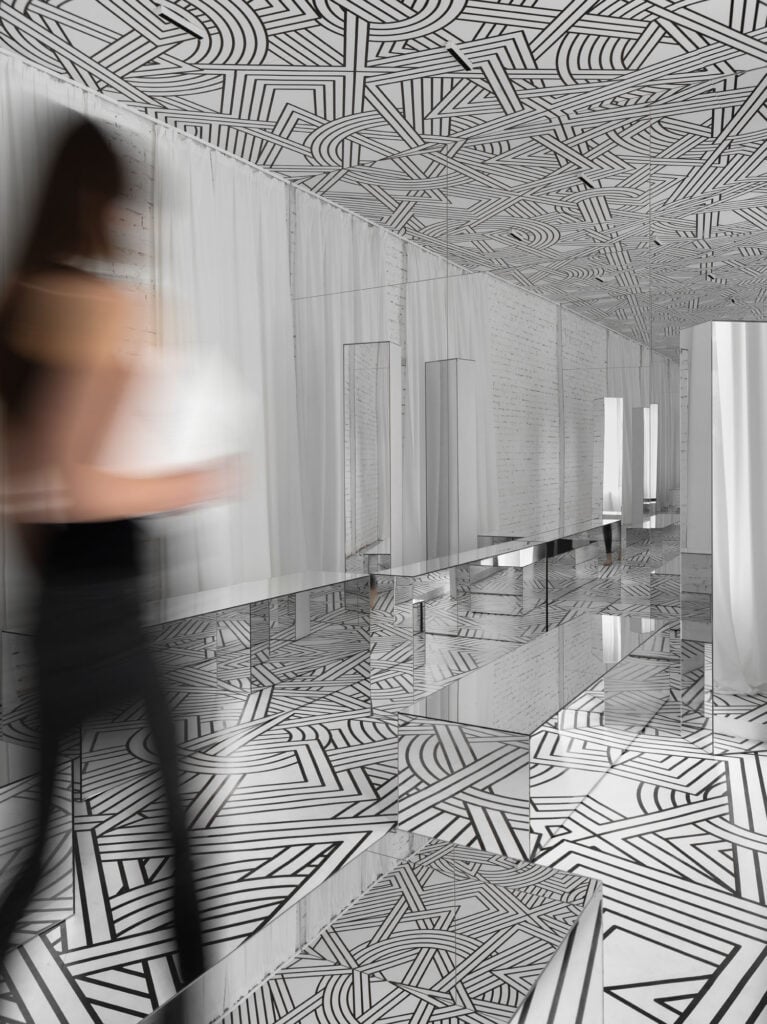 Kashin began his career working on the landscape design and architecture of a ski resort and residential complex, but quickly realized his passion for interiors. "After three years doing this work, I decided to create my own architecture practice, MONOLOKO Design, and that was the beginning of my true architectural career." Since then, he has created works in Georgia and Austria but the bulk of his commissions are in Moscow, often reimagining under-developed, Soviet-era structures within the city.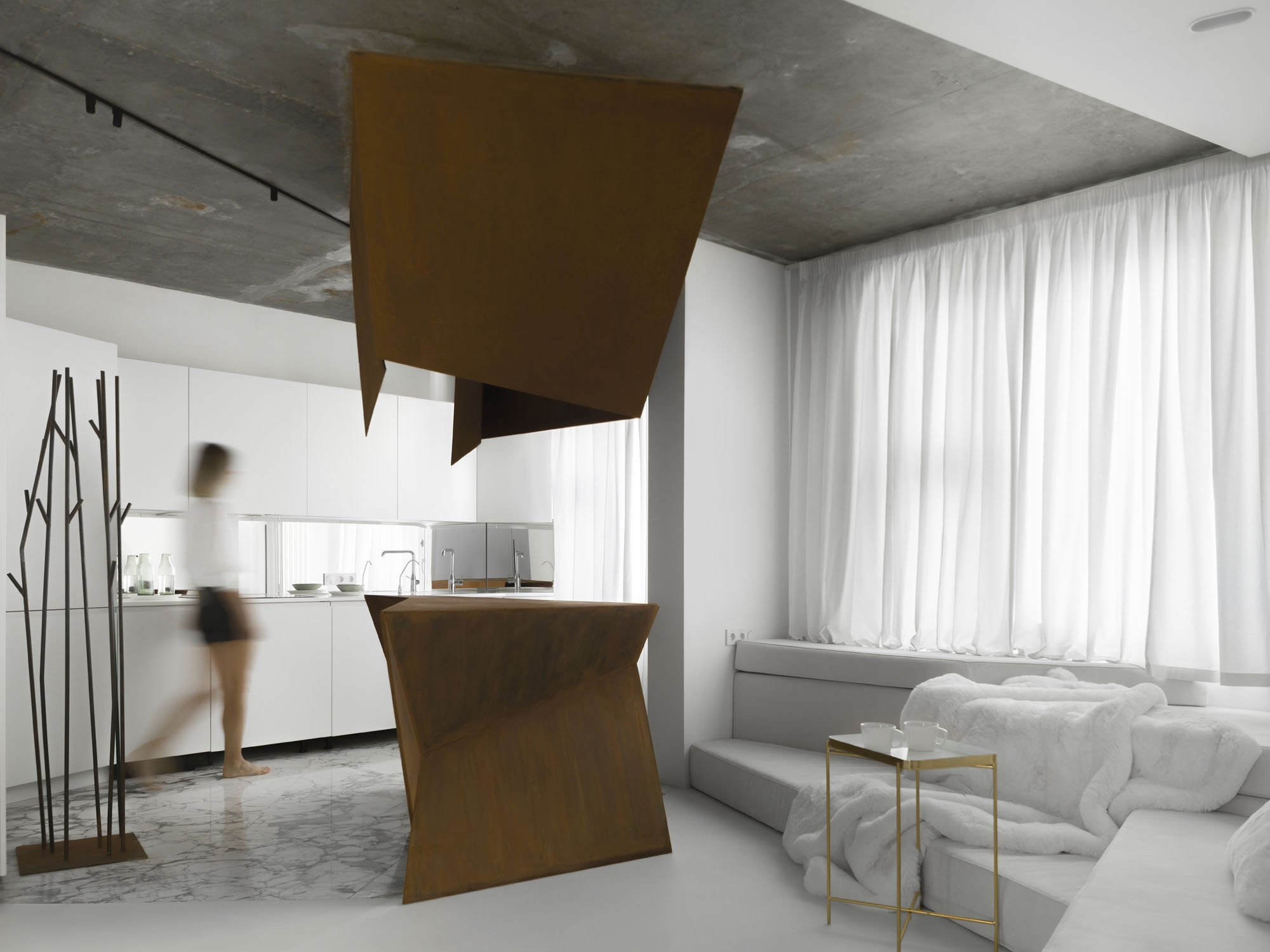 "In Moscow, many areas need to be rebuilt, so we often are tapped to create the first architectural concept, later also working on concepts for the interior." But it is in exhibitions and installations where Kashin feels most creative. In 2019, as part of the ArchMoscow exhibition, his team crafted the entrancing, violet-tinged SKYCHROME pavilion, an "abstract, objectless atmosphere" composed of interlocking volumes that pay homage to principles of the Suprematist movement, spearheaded by Malevich, which prized color over form; in this case, a gradient was used to exaggerate the three-dimensionality of the space, showcasing its elemental geometry regardless of function. The installation also paid tribute to the Mise en abyme effect, a "picture in a picture" technique inspired by the principle of nesting dolls, which gives volume and depth to often staid spaces.
For Golden Mile, Kashin created an all-white interior space punctuated by geometric metal sculptures and an amber-hued kitchen island set within a, 753-square-foot flat. The work, inspired by the principles and palettes of Russian Avant-Garde—which favors blacks, whites, and a splash of color, and a composition of shapes that fuse circles, lines, and crosses in compelling formations—is in a neutral palette except for the bathroom. Painted in deep blues and purples and finished in Fuschia, the walls change tones depending on light temperature. Golden Mile is considered an example of the "New Suprematism," which updates the work of Malevich for the 21st century.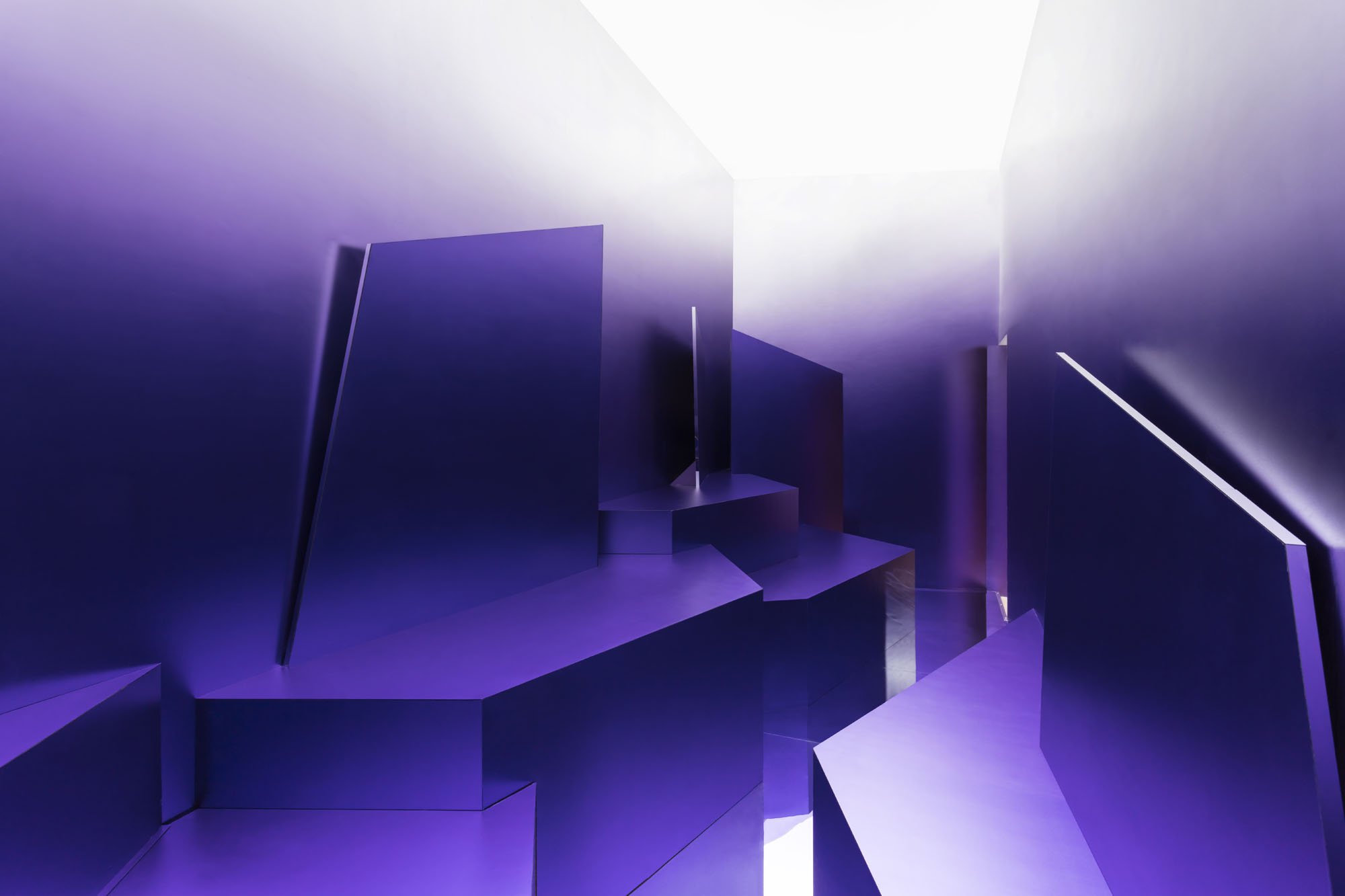 These gestures to the past are an essential part of Kashin's practice, but he is set on experimenting for a new century with a dream of creating a space for exhibitions where young designers, and those interested in art, can feel free to experiment, teach, learn real-world skills, and even co-work. "The Russian Avant-Garde was over 108 years ago. There were different materials used and different aims they hoped to achieve. These are not necessarily things I can recreate in my interiors, for better or worse. So I create my own versions."
Would you like to comment on this article? Send your thoughts to: [email protected]