March 6, 2020
New Talent: Sara Zewde Explores How Narrative and Context Produce Landscape
Raised in the South and schooled in the Northeast, Sara Zewde relies on firsthand research, archives, and public engagement to produce experiential landscapes.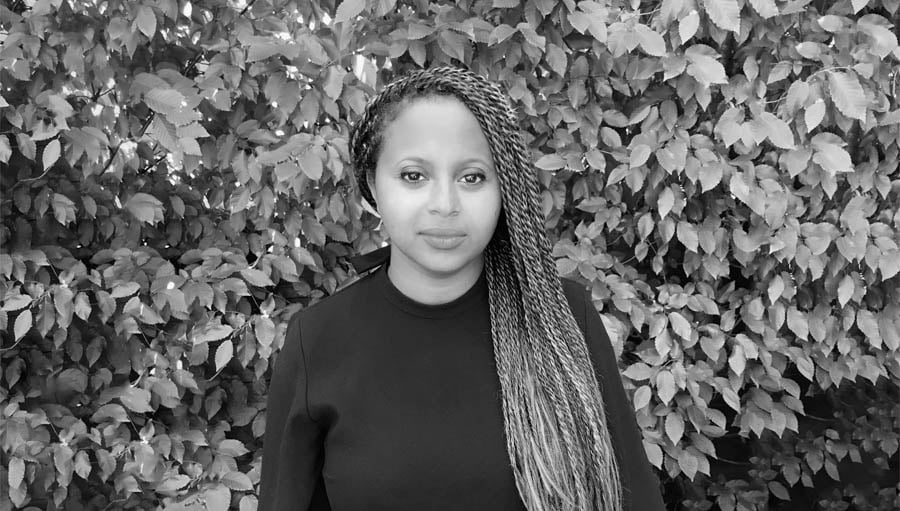 In the 1850s—as he was submitting his entry to design Central Park—Frederick Law Olmsted went on a research trip commissioned by the New York Times throughout the American South, as the country stood on the precipice of civil war. In the summer of 2019, landscape architect Sara Zewde embarked on a road trip of her own, retracing Olmsted's steps to understand how his travels and observations led to the formation of landscape architecture as we know it today, and how her nascent practice fits into it.
That sojourn reflects Zewde's novel methodology, combining first hand and historical research with an intuitive under- standing of how narrative and context produce landscape. These techniques stand at the core of Studio Zewde, the Harlem, New York–based landscape, urbanism, and public art studio she founded in 2018 with Ashley Ludwig, a former colleague at the Seattle-based firm GGN.
Much of contemporary landscape architecture and its attendant discourse today views design excellence and robust community engagement as distinct, or even mutually exclusive. Recognizing this, Studio Zewde saw an opportunity to establish a practice that emphasizes public involvement as an integral part of the design and construction process and as the basis of design excellence itself.
Throughout its projects, the firm applies a broad approach of meeting people where they are. This could mean hosting a block party (such as she did at Fairmount Park in Philadelphia), exploring ways to engage local street artists while maintaining their anonymity (as with Philadelphia's Graffiti Pier, scheduled to open in 2024), or creating an outdoor "living room" prototype in Seattle as part of a 2017 visioning process for the Africatown Community Land Trust.
Zewde says her experiences growing up between Louisiana and Houston helped form her view of the relationship between people and place: "I was able to reflect on how uses of space were an act of design— crawfish boils in the street, second lines taking place under a bridge, and the street itself as a place of gathering."
While studying for her master's in city planning at MIT, Zewde first distilled these ideas in a thesis on black urbanism, then developed them further at Harvard's GSD, where she received her master's in landscape architecture in 2014. During that time, Zewde worked in Walter Hood's Oakland, California, landscape studio, which she says provided her with a more narrative based approach to shaping the built environment.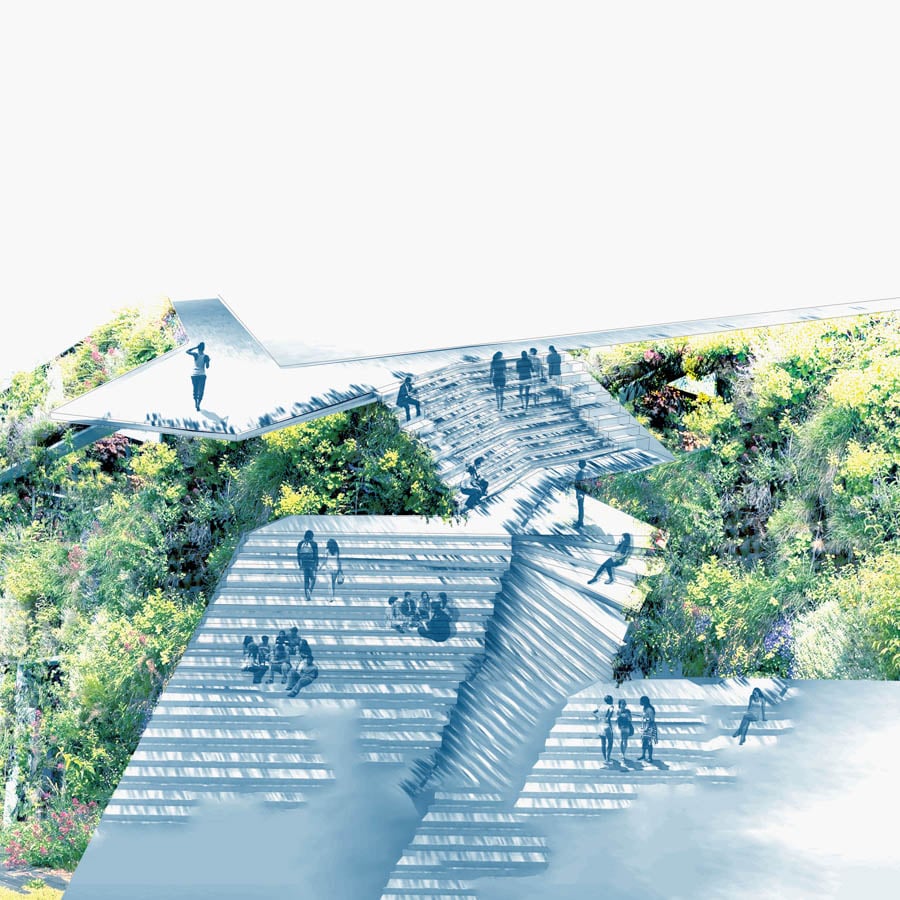 For the Valongo Wharf project in Rio de Janeiro, for example, Zewde spent nearly a year conducting archival research into the port district's historical slave trade. The resulting proposal for the mayor's office shifts ingrained ideas of a monument as something static, proposing a series of eight distinct public spaces that can be flexibly adapted to accommodate Afro-Brazilian performances, rituals, and cultural traditions.
Zewde's idea of reimagining spaces for memorialization is also evident in the studio's in-development design for Houston's Genesee Street. Eschewing a plaque dedicated to the freed slaves who settled the area, Zewde instead saw an opportunity to use the street itself as a site of commemoration. "The materials you choose, the plantings, the furniture—they are all an opportunity to tell that story," she says. The concept proposes 16 black concrete facades
with built-in seating that evoke the porches of the area's original shotgun homes. It's an approach that pays utmost attention to local context and the users of space, and one that results in a diverse portfolio, free from a specific design sensibility, Zewde elaborates: "If we're doing it right, no design of any one landscape should look to another; it should speak to that local people and place."
You may also enjoy "How Landscape Architecture Hoped to Save the City"
Would you like to comment on this article? Send your thoughts to: [email protected]