August 6, 2021
How Yale Professor Robert Reed Built Equity in Art and Architecture Classrooms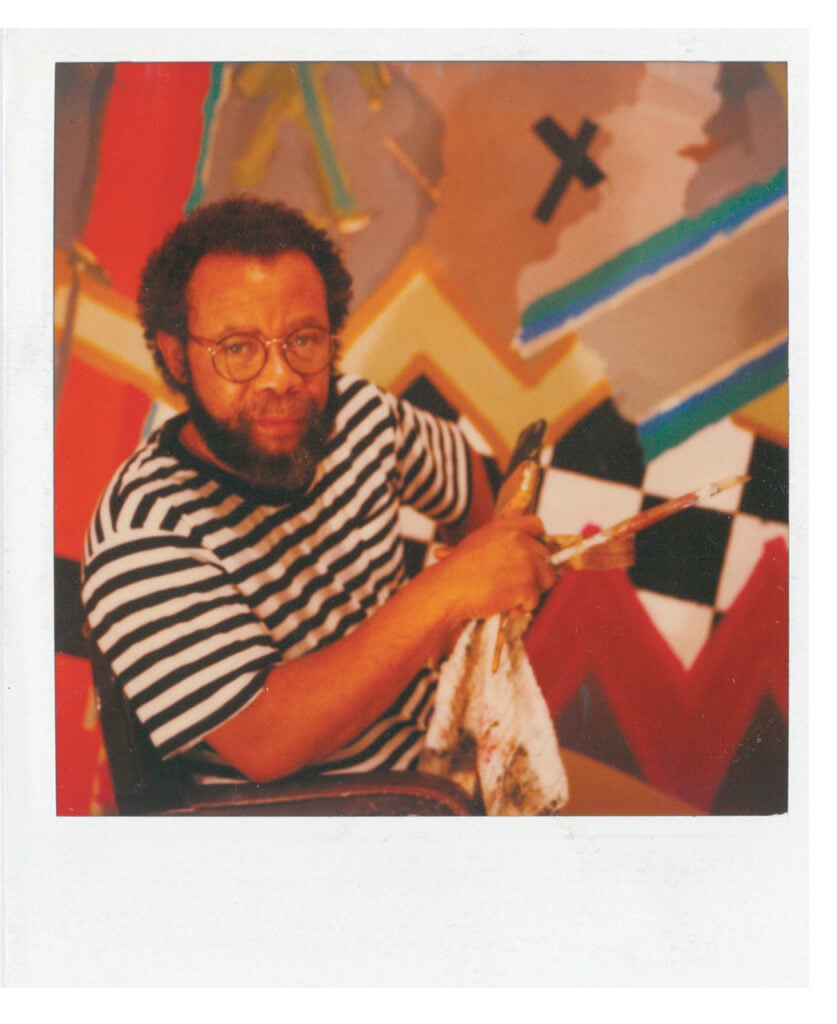 It is easy to see how Reed's philosophy has spread: He taught foundational drawing and painting for more than half a century, including 45 years at Yale. In addition to teaching approximately 1,500 undergraduate students, he mentored hundreds of graduate-level scholars, and developed many workshops and summer programs. Although he worked hard to diversify Yale's faculty, Reed remained, even after his death in 2014, the only tenured Black professor in the history of the Yale School of Art until the appointment this spring of a new dean.
Reed's pedagogy innovated specifically on the work of his mentor, the Bauhaus artist and educator Josef Albers, to create a curriculum that was accessible to a broader group of learners. Reed condensed key concepts from Albers's two-year foundational sequence into a one-semester course and created layered assignments that helped different students find their strengths. Although Reed did not explicitly speak about racism or his personal experiences in the classroom, he celebrated cognitive diversity and encouraged inclusivity. As he said when accepting the DeVane Medal, Yale's most prestigious teaching award: "I was less interested in teaching drawing— because that's easy. The difficult part is trying to get young people to think about themselves…I often think about an analogy of my teaching and that would be of a rubber band. And my job has to do with trying to stretch that rubber band to the point where people begin to realize what they are capable of."
This is what makes the "50 Drawings" assignment so revolutionary: It achieved an accessible learning environment in the first teacher-student contact. Every aspect of the class worked to push us beyond the limits of our perceived capabilities. The messy, cheap materials and awkward site conditions removed differences among students' prior drawing experience and helped level the playing field, creating something closer to equity in the classroom. The quantity of work meant that no single image was precious, instead emphasizing process. Students had to think strategically about their time and efforts, and this gave us a glimpse of the innovative spirit and rigor that would carry throughout the course.
That single assignment also created an instant community, which transcended differences in our personal backgrounds. Students commiserated, shared snacks, and learned from each other. This collective energy buoyed the group and supported everyone's drive to accomplish the work. Back in the classroom, Reed also reviewed the work generously. He was strict about external parameters, but once those were met, he responded imaginatively to the content. His strategies can be duplicated.
To document and disseminate Reed's special pedagogy, I created the 2019 Robert Reed Drawing Workshops, a hybrid of a symposium and free classes. We studied his archives and interviewed students and colleagues in preparation for the workshops. Those archives included his teaching materials as well as a large and inspiring catalog of paintings. Penn State hosted the first of these four-day events with more than 200 participants. In New York City, the Hunter College MFA Studios and the Whitney Museum of American Art hosted a one-day event with more than 100 participants. These drawing sessions have been taught primarily by Reed's students and colleagues.
Participants from 40 institutions were thrown into the playful and demanding circumstances of Reed's ethos. For example, in the workshop of Jessica Tam, one of Reed's former teaching assistants, and Anahita Vossoughi, another professor in the Yale School of Art, students worked in small groups on wall-size paper. Dozens of quick and constrained prompts directed them to create a dynamic, layered drawing and a stop-motion animation of the process. In a workshop by another of Reed's teaching assistants, Sabrina Marques, students each made constructs with cardboard and tape. They then collaborated on developing one joined topographic form, which they explored further in drawings. At the end of the Penn State workshop, student work filled five gallery spaces from floor to ceiling.
More important than the output is the fact that participants left the events visibly energized. This demonstrates that Reed's specific teaching strategies can be successfully transmitted to a new generation and reverberate far beyond his singular and charismatic presence. To that end, I am one of many practitioners with the good fortune to still hear his voice in my head while I'm in the studio and in my own classroom—urging me to stretch the rubber band further.
---
Cathy Braasch is an assistant professor in the architecture department at Pennsylvania State University and the founding principal of Braasch Architecture.
Would you like to comment on this article? Send your thoughts to: [email protected]