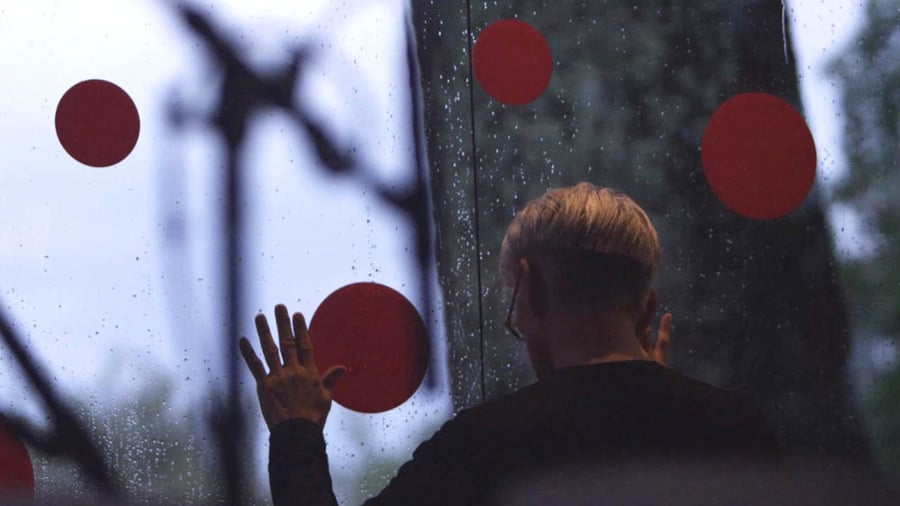 May 22, 2018
Legendary Musicians Ryuichi Sakamoto and Alva Noto Reflect On Using Philip Johnson's Glass House As An Instrument
The Oscar-winning composer and famed German electronic music producer released an album of the performance earlier this year.
Two years ago on a somber September day in New Canaan, Connecticut, Philip Johnson's legendary Glass House evolved into more than just an architectural landmark.
Former Glass House chief curator Irene Shum had organized a party to celebrate a special three-week Yayoi Kusama installation at the house. She reached out to Oscar-winning composer Ryuichi Sakamoto, asking the iconic DJ to reunite with electronic producer Carsten Nicolai (best known by his stage moniker Alva Noto) to stage an intimate performance for a handful of guests.
The musicians—who have collaborated on a handful of critically acclaimed projects including the soundtrack for Alejandro Iñárritu's The Revenant—were easily convinced, but thought instead of a traditional set, that the house itself should be the focus of the performance. "I liked the idea of playing for the architecture," Sakamoto tells Metropolis.
The performance was Sakamoto's first with Nicolai since recovering from throat cancer in 2014, though that pressure didn't seem to phase him. "We normally don't rehearse much anyways," Sakamoto says. "We very much praise the spontaneity. I didn't tell him what I was preparing beforehand…I had my idea and he had his." Their process was so extemporaneous that they had only one sound check before the performance. "We just followed a flow and let things be created by this moment," Nicolai adds.
---
The day before the party, Sakamoto embedded contact microphones on the interior walls of the house and surrounded himself with five Chinese singing bowls. Meanwhile, Nicolai set up his station with two sets of high and low octave crotales (tuned, cymbal-like discs). To bring the house to life, the duo used weighted gong mallets on the glass surface, transforming Johnson's masterpiece into a single percussive instrument. "The house has this amazing transparency," Nicolai says, "and I think our goal was to reach something that had a similar [feeling]."
The resulting 45 minutes were haunting and fervent, with both artists organically adding layers to each other's sound, creating a collective score that was as vibrant as the house itself. Even when an unexpected storm threatened to ruin the acoustics, both Nicolai and Sakamoto said the moment further engrossed them in their performance. "The contact microphones caught the sound of the rain hitting the walls, and I thought I would get the vibrations of the walls being blown by the wind," Sakamoto says, "but the glass was strong."
The Glass EP, released this past February on Nicola's own NOTON imprint, was met with critical acclaim (Pitchfork called the recorded version of the production a balance of "piercing tones and emotional warmth") and is the duo's strongest collaboration since The Revenant.
Even before the rain, Nicolai says, they left "space" in their performance for the unexpected to happen. "Those natural phenomena around the house inspired so much during the performance," Sakamoto says. "It was almost a collaboration between nature, architecture, and us."
You may also enjoy "LMN Architects Creates Striking, Acoustically-Refined Spaces for the Voxman Music Building."