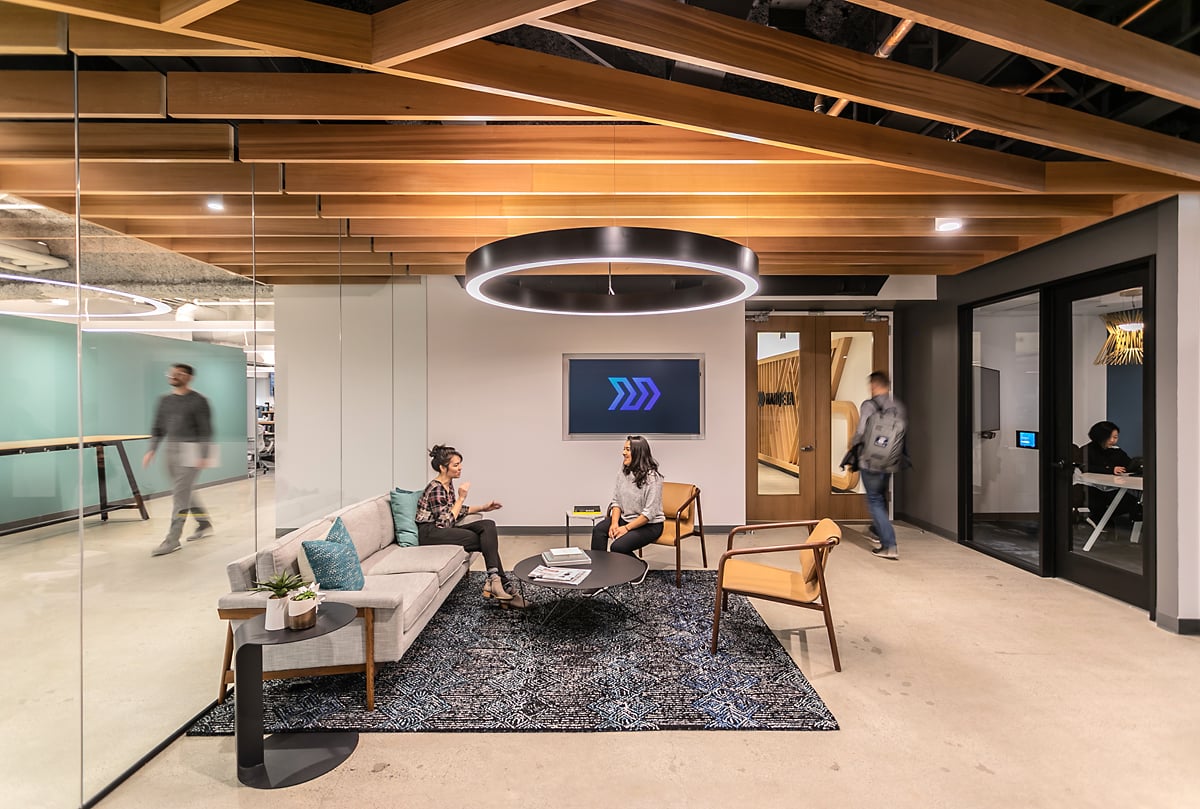 August 30, 2019
When the Great Recession Hit, Studio Blitz Saw an Opportunity
Melissa and Seth Hanley worked closely with clients to define a design practice that moves beyond the basics to address the larger why.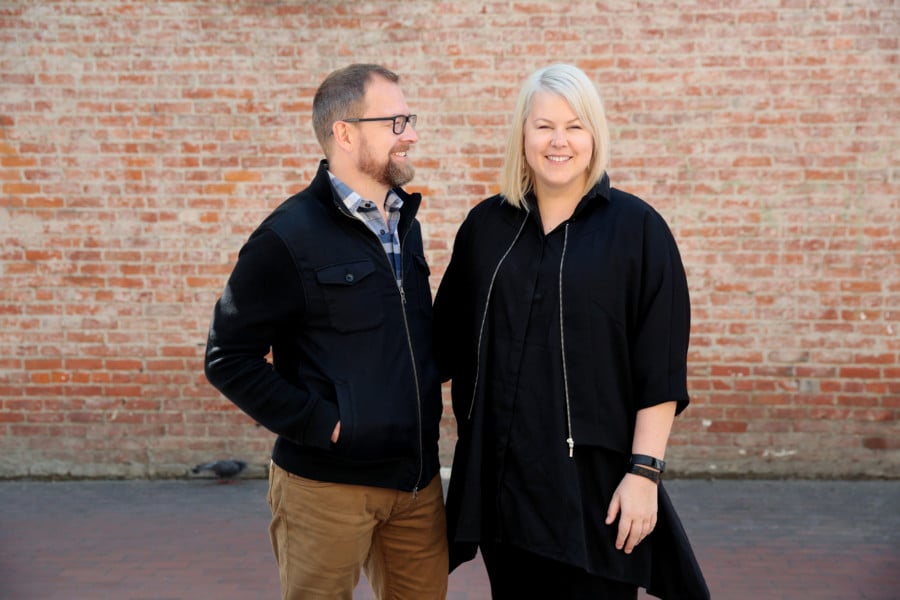 "The thing about starting during a recession is that there's nothing to lose," quips Melissa Hanley, principal, cofounder, and CEO of Studio Blitz, the multidisciplinary firm she launched in 2009 with her spouse, Seth Hanley. Amid mass layoffs at the firm they were working for, the Hanleys looked to the new wave of start-ups emerging in San Francisco and Silicon Valley for inspiration. Ever since, Blitz has evolved with this environment, carving out a niche in tech-sector-focused workplace design.
Melissa says founding their own practice during such a turbulent time "was really about hustling," a mindset that matched that of their entrepreneurial clientele. The rocky terrain of the Great Recession— and the stresses involved in starting a business—didn't hinder their creative drive: "If we ended up failing and living in a tent in my parents' front yard, it's a really nice yard," she laughs.
In those early years, Blitz began to navigate a new normal in the design world: working on specific office interiors as separate entities from the offices around them, rather than designing the building as a whole. The scale allowed Blitz to test ideas more quickly than if it had been working on an entire structure. More often than not, its clients wanted to be intimately involved in the details. The experience has been invaluable. "To experiment while being your authentic self as a designer has propelled our work forward," remarks Seth, the company's principal and creative director.
In designing spaces for companies searching for less traditional offices, such as Google, YouTube, and global security services provider Northland Controls—the design of which won the IIDA Northern California Honor Award for medium-size offices in 2018—Blitz has tried to go deeper than the original brief. "We say, 'If you ask someone what they want, they won't tell you what they need,'" says Melissa. "We aim for the needs rather than the wants."
To do so, the Blitz team has switched from asking one-answer questions ("How many workstations and conference rooms do you need?") to open-ended ones ("What is your engagement like on a daily basis?" "What does the workday look like?"). The responses allow Blitz to work toward creative solutions to its clients' big-picture challenges, rather than merely providing a space for desks.
"The office as a construct is starting to lose a lot of its meaning and formality," says Melissa. "We need to start asking questions about the purpose of coming together in one place."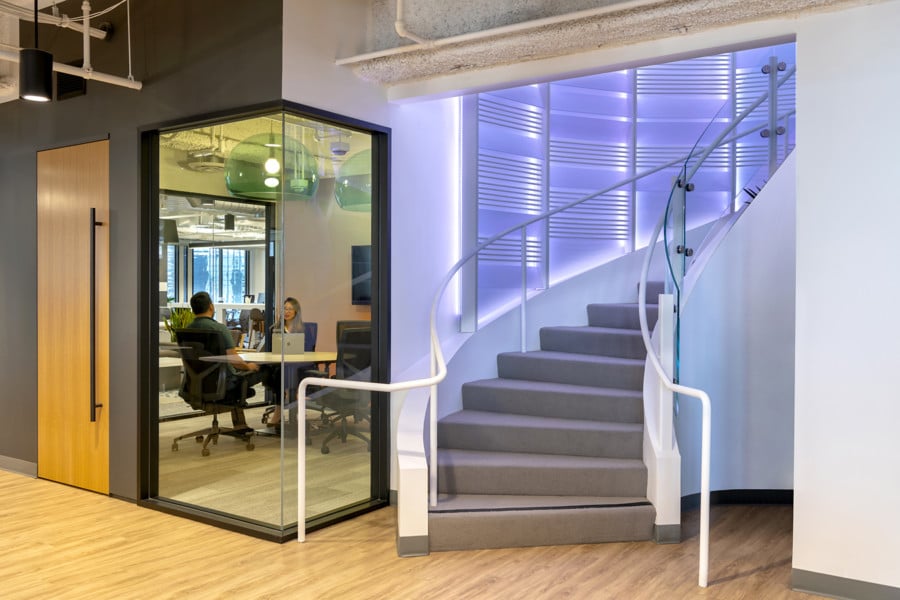 A decade after its start, Blitz has expanded to two offices, in San Francisco and Los Angeles, with two dozen designers—and three dogs—in tow. And it continues to approach each project as an experiment in redefining the office experience.
"I think one of the takeaways, particularly [when] working with technology companies…is the idea that testing ideas is a natural part of the work flow," reflects Seth. "If something fails from a design perspective, that's OK—you learn from that and you very quickly move on to the next thing. It's part of the reason, I think, that we've been able to move as quickly as we have, and to be as agile a company as we are."
You may also enjoy "Redefining Fitness: How WELL v2 Is Driving More Inclusive Interiors."
Would you like to comment on this article? Send your thoughts to: [email protected]