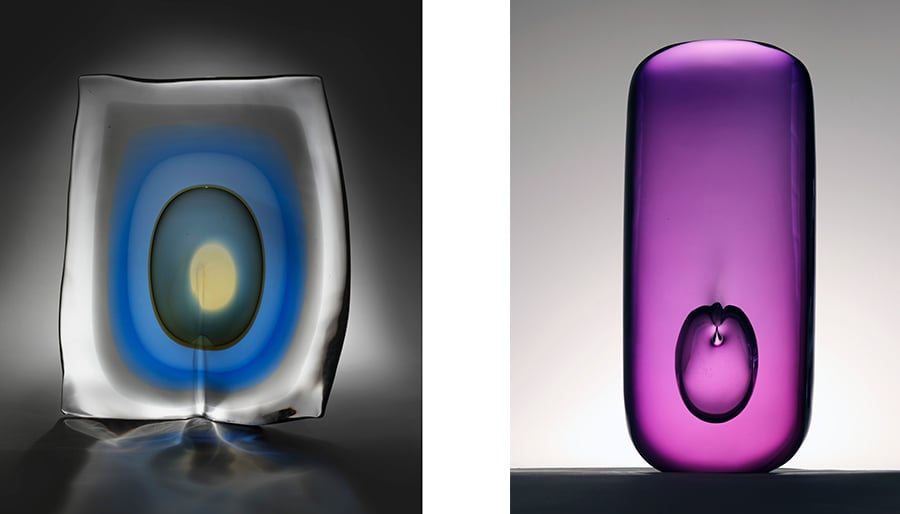 April 29, 2019
Why the Iconic Glassworks of Timo Sarpaneva Still Feel Fresh Today
For over half a century, until his death in 2006, Finnish artist and designer Timo Sarpaneva exerted a significant influence on Scandinavian design. Marrying the functional and the fanciful, he enthusiastically engaged with such diverse media as cast iron, textiles, and graphics, but was most highly regarded for his glass pieces, which are defined by […]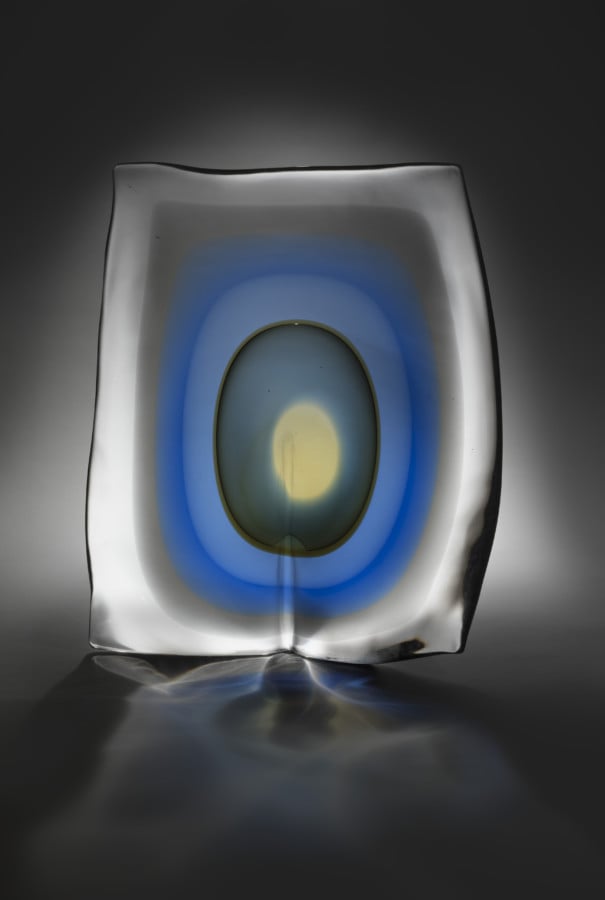 ---
For over half a century, until his death in 2006, Finnish artist and designer Timo Sarpaneva exerted a significant influence on Scandinavian design. Marrying the functional and the fanciful, he enthusiastically engaged with such diverse media as cast iron, textiles, and graphics, but was most highly regarded for his glass pieces, which are defined by their sculptural grace and textured or colored surfaces.
Born into a family of blacksmiths, Sarpaneva trained as a graphic designer at the Central School of Industrial Design (later the University of Arts and Design, now a part of Aalto University) but shifted his focus after graduating. His first forays into glassmaking are summed up by his odd but daring glass art object of 1949, a thick, truncated stalk, blossom- ing at the top, rendered in clear and green glass. This early piece suggests the budding growth of organicism and offers glimpses of the unbridled experimentation in the future.
At just 24, Sarpaneva was hired by Iittala, the iconic Finnish glass manufacturer. Among his first designs for the company was Devil's Churn (1951), an abstract collection in which supple biomorphic forms were gently incised with perforations, made by cutting through molten glass with scissors. In subsequent works he adapted the steam-blown technique by using wet wooden branches (mostly fallen from apple trees) to produce pockets of air inside the still-hot glass; the results of this unorthodox method are best demonstrated by his clear-glass vases, such as Lansetti II (Lancet II) and Kajakki (Kayak), which were awarded the Grand Prix at the 1954 Milan Triennale. By employing techniques typically reserved for the production of sculpture, Sarpaneva blurred distinctions between art glass and glass for everyday use.
Sarpaneva maintained a working relationship with Iittala for most of his career, introducing the company's first colored-glass series with his lucrative 1956 i-line range, and in 1964, his mold-blown and cast-glass Finlandia vases (which bore the texture of tree bark). Later in life, he produced works for Murano glassmakers Venini and Studio Pino Signoretto. In these pieces, many of which were made in the 1990s, the addition of color to Sarpaneva's signature forms-within-a-form signals a development from the earlier clear glassworks. They play with the observer's sense of profile, depth, and even gravity, casting shadows and filtering light in compelling ways.
You may also enjoy "Paola Antonelli's Milan Triennale Seeks to Restore Humanity's Fractured Links with Nature"

Would you like to comment on this article? Send your thoughts to: [email protected]