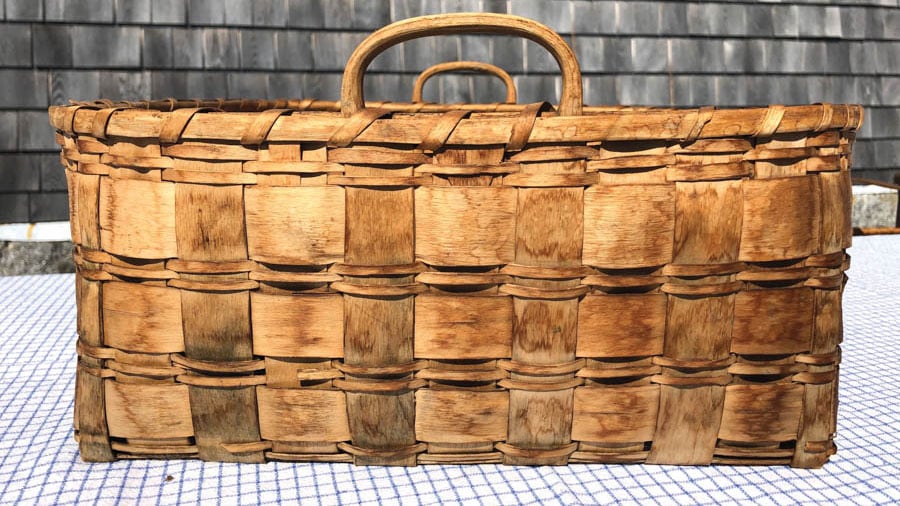 February 19, 2020
Toshiko Mori on Collecting Wabanaki and Penobscot Baskets
The architect and Harvard GSD professor discusses the beauty and utility of Native American basketry.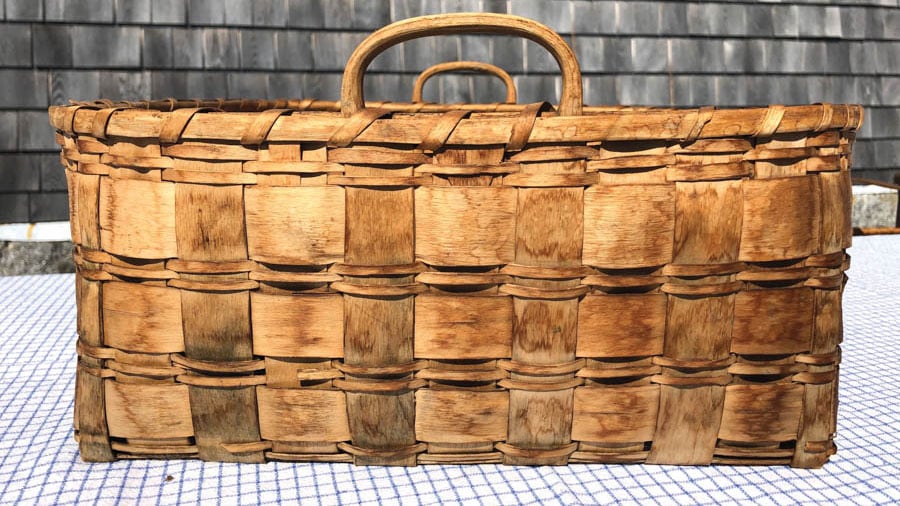 ---
I have collected antique Native American baskets from Maine for over three decades. In particular, I appreciate Wabanaki and Penobscot baskets, with their rectangular split-ash flat weave and hand-carved wooden handles inserted cleverly into the weave. Over time, these baskets weather, their surfaces acquiring an amber patina.
Each basket type ingeniously corresponds to its specific purpose. A basket for gathering flowers is flat and elongated, able to contain longer stems. A basket for collecting berries is square, and sized precisely to fit cartons. For laundry, a basket is substantial but lightweight, with a wide weave for sturdiness. There even exist baskets for carrying freshly baked pies, harvesting potatoes or herbs, and storing logs
Through subtle differentiations in size and strength, a singular material achieves astonishing specificity. Precise negotiations of weave, detail, and shape seamlessly fuse design, technique, and function.
The use of these baskets allows me to shift from a hectic urban life to a slowerpaced one, in close proximity to the cyclical rhythms of nature, seasons, and harvests.
---
Toshiko Mori is the Robert P. Hubbard Professor in the Practice of Architecture at Harvard's GSD and founder of New York firm Toshiko Mori Architect, which completed Stephen Robert Hall at Brown University last year. Mori is the recipient of the 2019 Art Omi Arts Leadership Award, the 2019 LongHouse Award, and the inaugural FIBRA Award for plant-based architecture.
You may also enjoy "Sarah Whiting on the Many Lives of a Simple Family Salad Bowl"
Would you like to comment on this article? Send your thoughts to: [email protected]