Meet the Climate Leaders Awarded at this Year's Net Zero Conference
Each year, the Net Zero Conference invites professionals from around the world to Los Angeles to educate and inspire a net zero future through educational sessions, keynote presentations, and networking events. Through its Trailblazer Awards program, the conference—the largest event dedicated to net zero energy, decarbonization, and climate resilience—also celebrates leaders across industries for the work they're doing to build a net zero future.

This year's Trailblazer Awards winners join previous awardees including Steven M. Hilton, Conrad N. Hilton Foundation; Rick Fedrizzi, International WELL Building Institute; Lauren Sparandara, Google Inc.; and Nichol Whiteman, Los Angeles Dodgers Foundation; among others. The 2023 winners will be recognized during an awards gala held September 14 at Millwick, a renovated building with a design that allows for daylighting and reduced energy consumption. This year's awardees include:

Wawa Gatheru
Founder and Executive Director, Black Girl Environmentalist

Also the keynote speaker for the awards gala, Gatheru will receive an award for her work empowering Black girls, women, and non-binary people across the climate movement. Under her leadership, BGE has grown as a trusted, national organization that has worked with 59 corporate and non-profit partners and hosted 40 events across 10 HUB cities, in less than a year. She also sits on boards and advisory councils for EarthJustice, Climate Power, the Environmental Media Association, the National Parks Conservation Association, Sound Future, and Good Energy.
Katerina Schneider
Founder and CEO, Ritual

Schneider founded Ritual, a health company that is setting a new standard in the supplement industry through traceable science and traceable sourcing, on the belief that better health begins with better ingredients. She has since pioneered a new standard of high-quality products that are backed by science and the first visible supply chain of its kind. Now Ritual has had more than a million customers and has the top selling online prenatal multivitamin. Last year Ritual announced the climate goal of Net Zero by 2030, and the company is the first VMS product to publicly disclose the carbon footprint of all its products.
Isaias Hernandez
@QueerBrownVegan

Hernandez is an environmental justice activist and educator from Los Angeles. He's passionate about making environmental education accessible and advocating for social justice in the environmental movement. Growing up, he lived in a community that faced environmental injustice and his experiences led him to found @QueerBrownVegan in 2019. The independent media platform exists to teach anyone and everyone environmentalism while focusing on social justice and intersectional topics.
Armelle Coutant and Candice Delamarre
Cofounders, Kit Switch

Nominated by the U.S. Green Building Council – Los Angeles, Kit Switch is a woman-and-minority-owned small business based in San Francisco and part of the Autodesk Research Outsight Network, Net Zero Accelerator, among others. Through Kit Switch, Coutant and Delamarre's mission is to create an end-to-end solution for housing providers to leverage existing buildings toward the creation of quality, sustainable homes. They design and deliver kits of ready-to-install interiors for tenant improvement, retrofit, and conversion projects.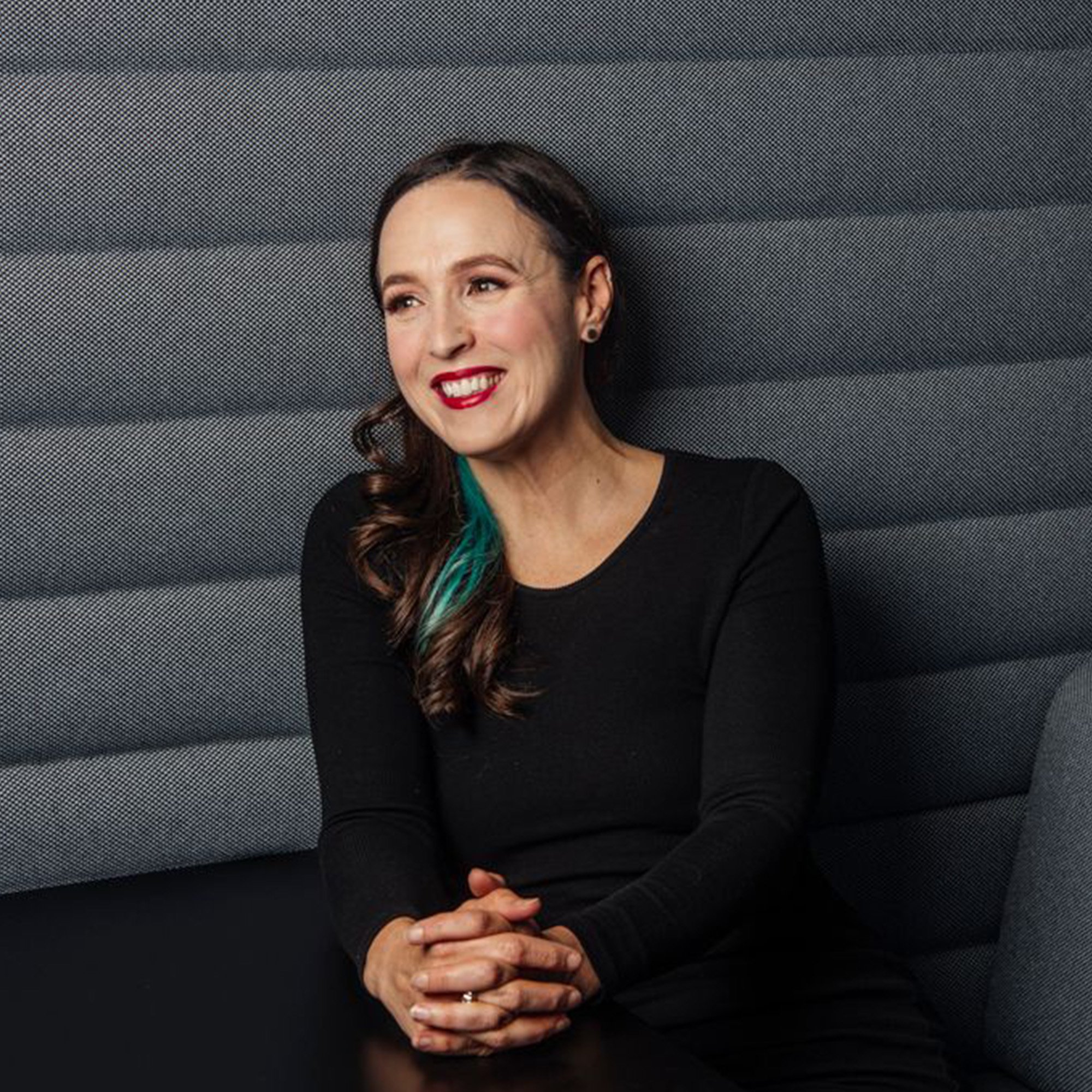 Sara Neff
Head of Sustainability, Lendlease America


As a LEED Fellow, Neff's track record of service to green building is long: she is currently on the Board of Directors of GBCI and the ULI Americas Executive Committee, and previously has served on the USGBC LA board of directors as chair, the USGBC National Advisory Council, the BOMA Energy & Environment Committee, GRID Alternatives, and other sustainability-focused organizations. At Lendlease, Sara is decarbonizing concrete and steel through supply chain partnerships, performance-based specs, use of innovative materials, and proactive bidding.
Indigo Teiwes
Director of Corporate Responsibility, OXO, Hydro Flask & Osprey, Helen of Troy

Teiwes is a sustainability and corporate responsibility professional with over 20 years of experience working on issues from climate change to social labor compliance and everything in between. Her work has spanned industries as wide ranging as finance, hospitality, retail, green building, and consumer products. Today, she leads the Corporate Responsibility program for the Helen of Troy Home and Outdoor Division, including OXO, a 1% for the Planet member.
Jane Chen
Senior Product Manager, Avocado Green Brands

Chen's current initiative is to lead Avocado from their current 78% waste diversion rate to a Zero Waste certification, further situating them as sustainability leaders in the space. Avocado Green Brand's already boasts a B Corp score in the top 7% of all B Corps, a Climate Neutral certification, and a proud 1% For the Planet Member Company status.