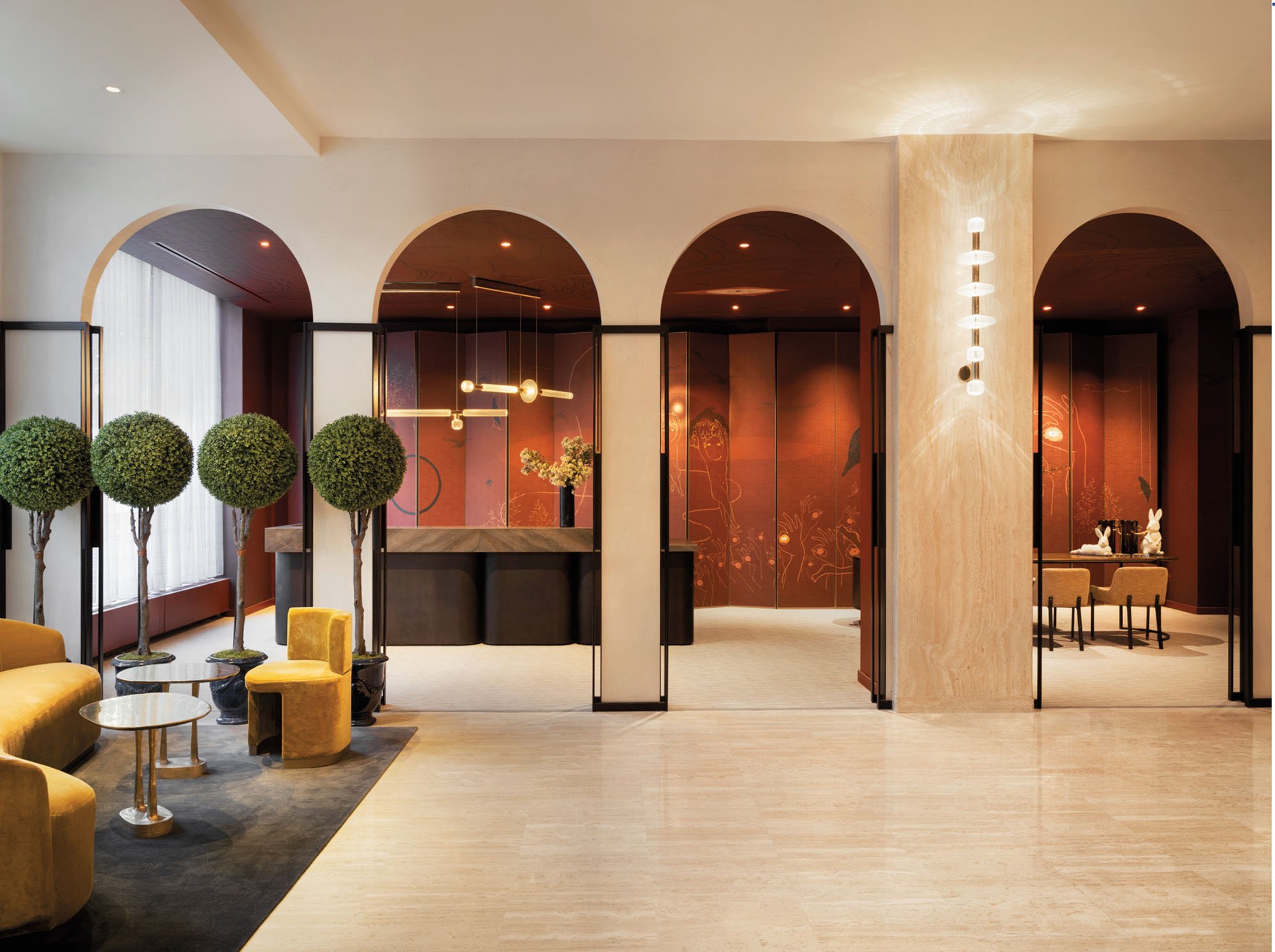 April 5, 2023
What's Next in Hospitality Design?
As in the case of residences and workspaces, making and marketing hospitality projects relies heavily on creatives who, in turn, rely on building materials, the quality of which relies on manufacturers—manufacturers that rely on workers across a complex web of supply chains. And now that this network of people and processes is more visible, hospitality projects contend with the same issues that dog, say, corporate offices or healthcare: the climate emergency around reducing carbon, post-pandemic apprehension among guests, and the new nomadic nature of work. It's a critical time to hear how some of the world's biggest hotel architects and developers are responding. Can new projects reduce their carbon footprint enough? Which zones in a hotel or resort can best support a remote and increasingly mobile workforce? Paul McElroy, executive vice president of design and construction for the global hospitality investment and management company Highgate, and Kathleen Dauber, a partner at Hirsch Bedner Associates in Los Angeles, shared their insights with Metropolis's deputy editor Kelly Beamon.
PAUL MCELROY
EXECUTIVE VICE PRESIDENT OF DESIGN AND CONSTRUCTION FOR HIGHGATE
A critical focus for LUCID, Highgate's design and construction division, is pushing the envelope on what it means to act sustainably. As a result, we're actively seeking the right partnerships that will not only help us hold ourselves accountable to minimize our carbon footprint but also inspire a more conscious ripple effect across the larger hospitality community.
Over two years ago we partnered with a company called MindClick to help audit our furniture, fittings, and equipment (FF&E) vendor partners on their sustainability practices and give them an independent rating. Now we are focused on working with vendors that meet these validated sustainability criteria and objectives, which are managed through the MindClick platform.
Some examples of where we are making changes include Boston Park Plaza, a property that has made a bold commitment to eliminate all single-use plastics throughout the entire property, including all guest rooms, meeting spaces, and dining options. The hotel installed water refill stations on every guest floor and sourced reusable water bottles to distribute to guests. It also provides compostable coffee pods and condiment kits in every guest room and uses compostable to-go containers and silverware for takeout, events, and in-room dining deliveries.
Additionally, Alohilani Resort's commitment to sustainability is rooted in a legacy to preserving Hawaii's forests. In 2021 the hotel continued to build upon its existing sustainability initiatives and set an ambitious goal to achieve PAS 2060 carbon-neutral certification. This project was recognized as the only Gold Standard–certified carbon project in the state of Hawaii and has already contributed to the reforestation of more than 1,200 acres.
These are just a few examples. Sustainability is non-negotiable for us. We are making efforts now that will pay it forward to the industry as a whole.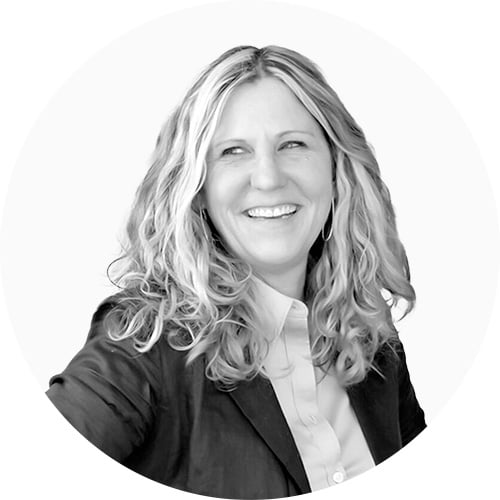 KATHLEEN DAUBER
PARTNER AT HIRSCH BEDNER ASSOCIATES IN LOS ANGELES
While the pandemic has changed how hospitality can be delivered, it hasn't taken the "hospitality" out of the hospitality sector. In many ways, hospitality in the "new normal" looks a lot like it did before the pandemic. Quick-think design solutions like Plexiglas shields have gone by the wayside. High-touch items such as decorative pillows, blankets, and minibars have found their way back into the hotel room.
Long periods of confinement have taught people the importance of relationships and social interaction, and fueled their appetites for travel. People regained confidence in getting out to experience the world and safely gathering in person again as restrictions were lifted.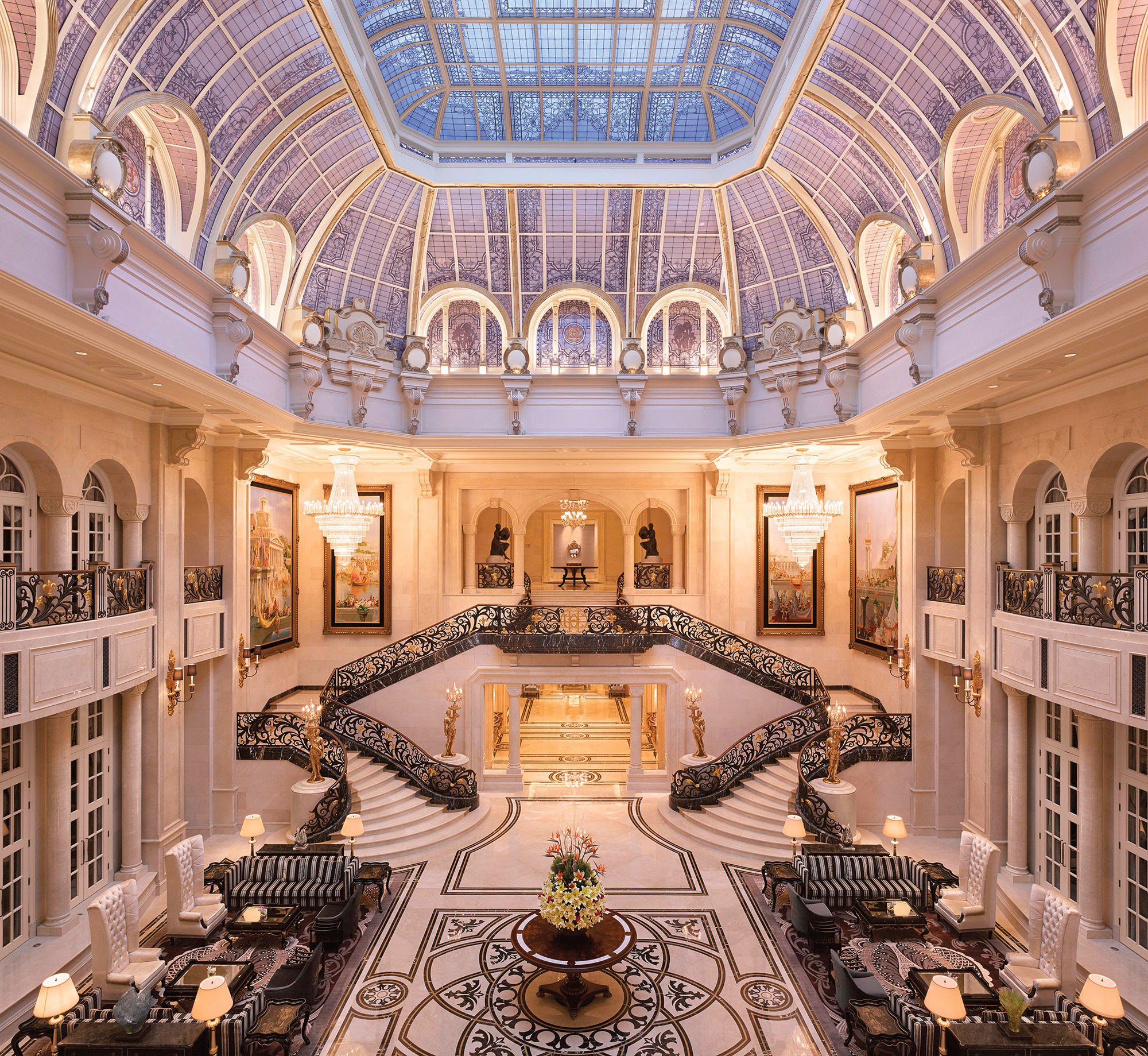 On the industry side, this has forced accelerated change. While some changes were temporary, others have made a lasting impact on how our global industry moves forward. Innovations in technology have brought in new possibilities from contactless check-in and QR code menus to AI assistants and touchless faucets.
Sustainability, which was already making strides pre-pandemic, will undoubtedly play a role in shaping our industry's future. Hospitality's efforts to go plastic-free were briefly diverted during the pandemic but not undone. We're seeing sustainability at the forefront again, particularly with hotels in the United States and other climate-aware countries. The rollout of large-format, refillable bath amenities is regaining momentum. California has taken major steps in eliminating personal care products packaged in single-use plastic from all hotels.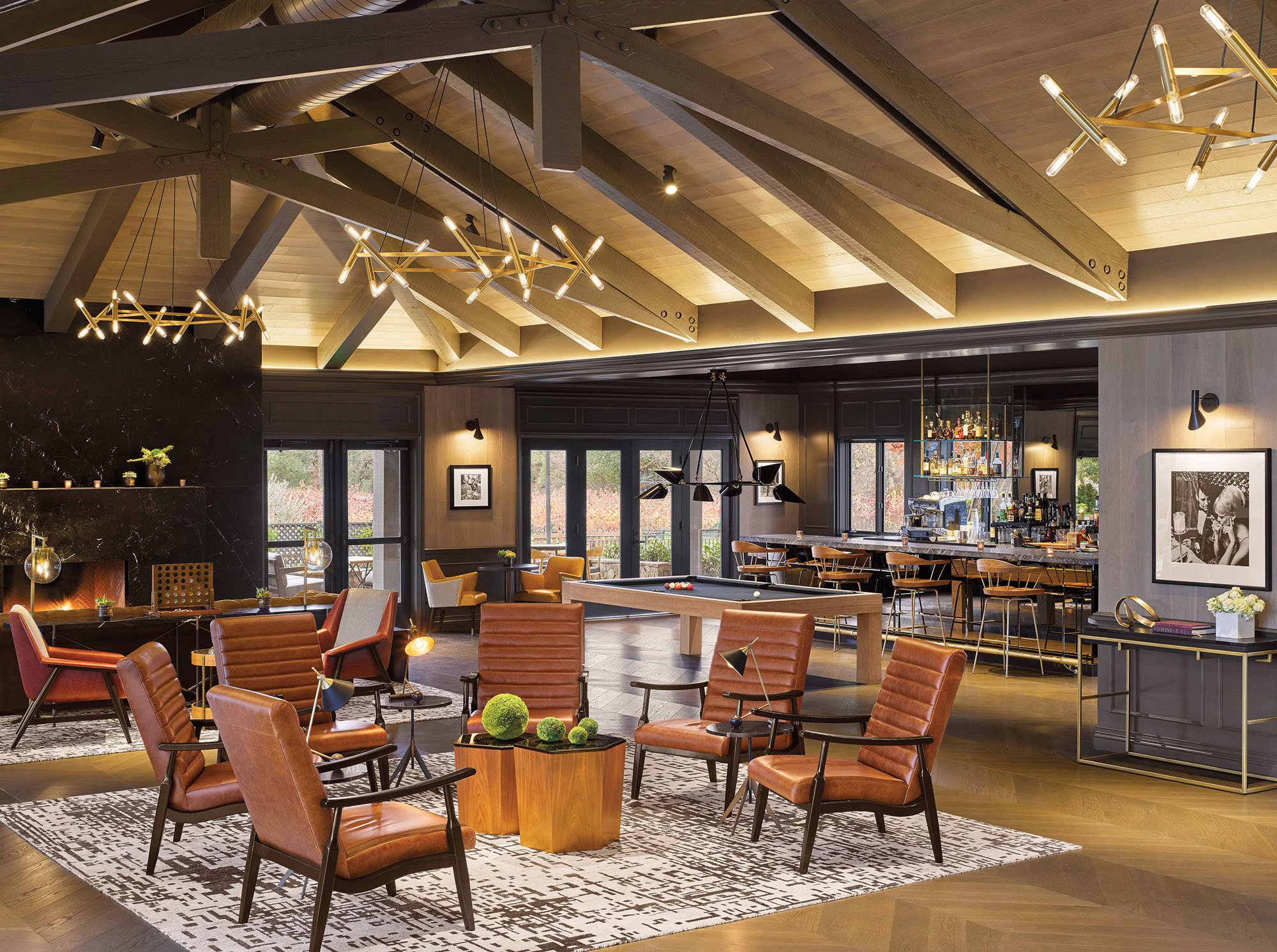 The hybrid work environment is here to stay. Millennials and Gen Z have spoken, and the hospitality industry is answering their call for a better work-life blend. Across the resort sector worldwide, workspaces are making a comeback in guest room design as a lifestyle amenity, especially in countries where the line between business and resort hotels is more distinct. One might discover the cocktail table doubles as a work surface, or that the side table is ergonomically designed, high and large enough for working on a laptop. Furniture may have more leisurely characteristics but with dual functionality to accommodate a guest's needs.
Hotels and resorts with campus-style layouts, open-air corridors, and guest rooms accessible from the outdoors were the first to see leisure guests return in significant numbers when it was safe to travel again. Motels gained renewed respect, too, and benefited from the surge in travel. Having demonstrated success in a worst-case scenario, I think we'll see more of these concepts, or at least elements of them, in future hotel and resort developments.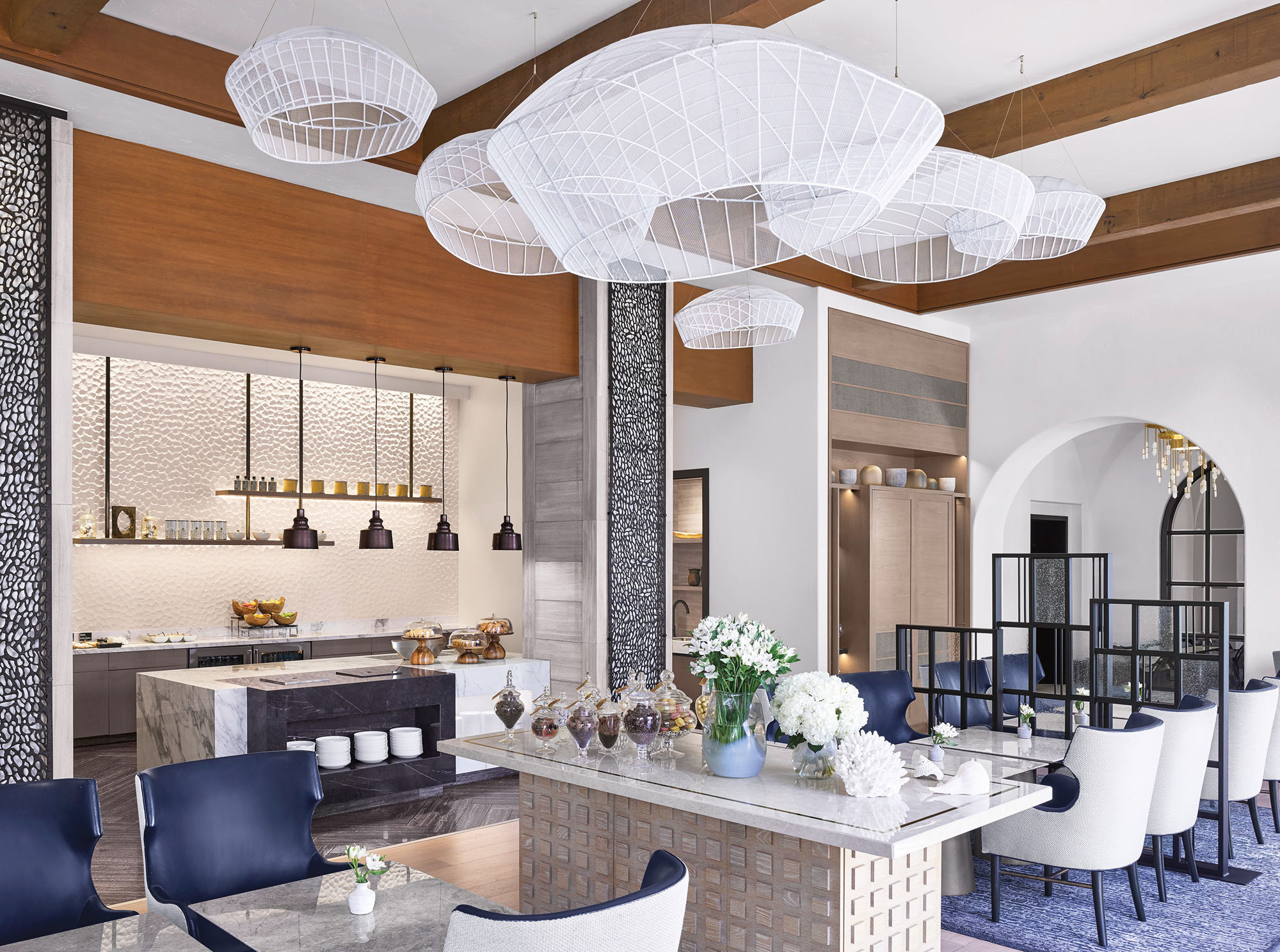 Would you like to comment on this article? Send your thoughts to: [email protected]