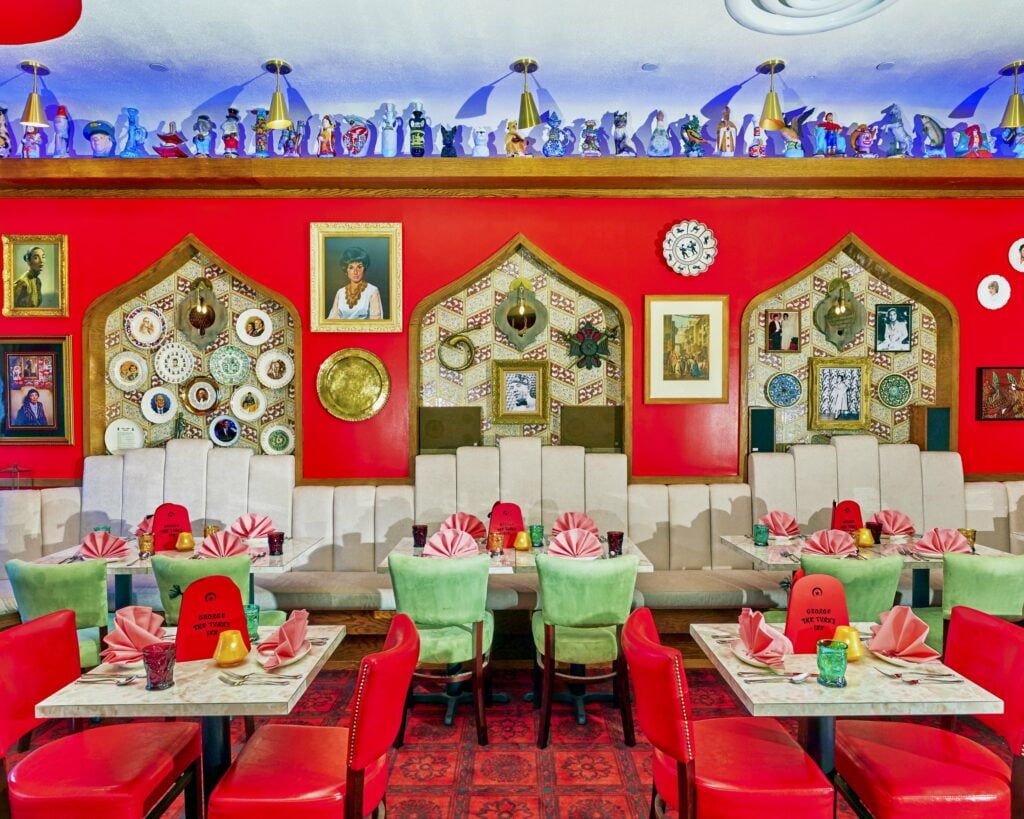 May 9, 2022
8 Places to Grab a Design-Inspired Cocktail During the NYCxDESIGN Festival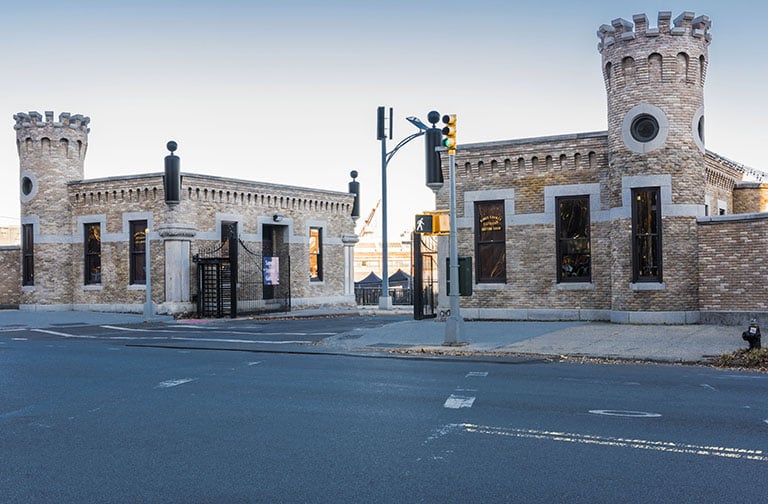 299 Sands St., Brooklyn
Kings County Distillery is New York City's premier craft distillery and among the most acclaimed small distilleries in the United States. Located in the Paymaster Building in the historic Brooklyn Navy Yard, the distillery is focused exclusively on whiskeys, including Bourbon, Peated Bourbon, Empire Rye, and others.
80 Wythe Ave., 6th Fl., Brooklyn—Inside Wythe Hotel
Bar Blondeau is a warm, alluring space with soft natural oak walls, built-in banquettes and custom, gold-accented ambient lighting. The interior, designed by Bonetti/Kozerski comfortably seats small, intimate dinners or larger gatherings among jewel toned banquettes.
310 W. 40th St., Manhattan—Inside Aliz Hotel
Dear Irving on Hudson opened in 2019 to bring the cocktail magic of its original location to a bigger audience in Times Square. Located in the 40th and 41st floors of the Aliz Hotel, it continues its nod to Art Deco decor on one floor and a James Bond-style Mod decor on another.
23 Lexington Ave., Manhattan—Inside Freehand Hotel
Comodo, a Latin American–inspired restaurant inside the Freehand Hotel is sophisticated but unpretentious—and most importantly—welcoming to all. The warm and inviting restaurant features a signature cocktail program, mezcal-focused back bar, and a selection of natural wine.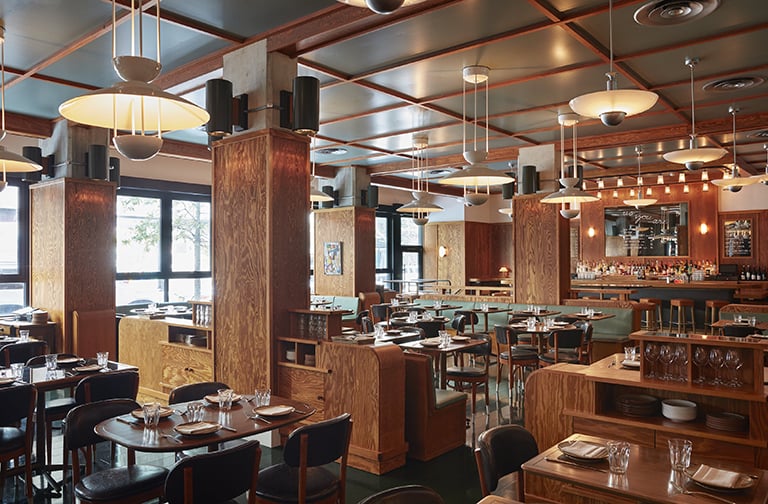 252 Schermerhorn St., Brooklyn—Inside Ace Hotel
As You Are's inviting dining room—designed by Roman and Williams—is paneled in stained plywood, with large banquettes and custom wooden tables, earthy green upholstery and satellite-like, milk glass luminaires that warm the room from above. Lacquered black wooden floors lend the space a casual warmth.
359 6th Ave., Manhattan
Llama-San is a Peruvian izakaya tucked away in Greenwich Village. There, among Peruvian artworks and light wood fixtures that reflect Japanese minimalism, chef Eric Ramirez looks to his Japanese grandmother to explore the tremendous influence of Nippon culture on his Andean homeland.
234 Starr St., Brooklyn
Turk's Inn is a re-creation of a supper club that existed in Wisconsin for 80 years before shuttering in 2015. It was then that Tyler Erickson and Varun Kataria, long-time patrons, sought to keep the spirit of Turk's alive. With the help of interior design firm Butchko & co, the pair took the entire contents of the establishment and moved it to Bushwick to give the Turk's Inn a second life and create magical evenings for a new generation of revelers.
55 Irving Pl., Manhattan
enjoy libations in a space that allows you to time travel from room to room, with decor inspired by Woody Allen's "Midnight in Paris." Each room is an homage to an historical period, from the JFK era to the reign of Marie Antoinette.