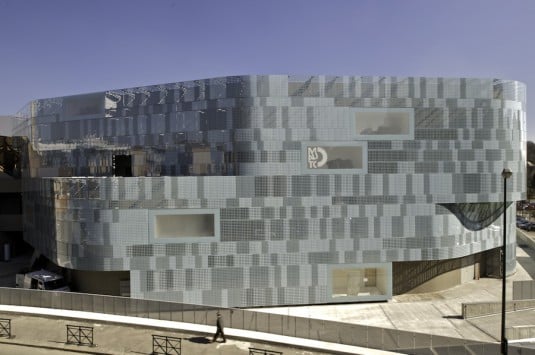 May 13, 2011
Celebrating the Car
Ok, so New Yorkers may not get the fuss, but we understand that special bond between a person and his car… and that Lamborghini driving down the street… or that blue VW Bug that reminds us of childhood. We may envision a future of vehicles fueled by renewable alternatives, and we  may have had a […]
Ok, so New Yorkers may not get the fuss, but we understand that special bond between a person and his car… and that Lamborghini driving down the street… or that blue VW Bug that reminds us of childhood. We may envision a future of vehicles fueled by renewable alternatives, and we  may have had a collective heart attack when the gas bill came this month, but there's just something special about seeing a pristine, leather interior 1969 Yenko Chevrolet next to its other muscle car "bros".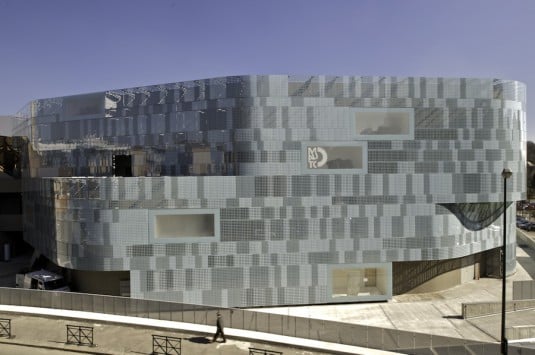 Those at the Museo Dell'Automobile di Torino get it. In April, they presented their new offering to the four-wheeled gods: a gorgeous building created by architect Cino Zucchi with the Recchi Engineering Srl company and the Proger SpA firm, and enhanced with displays by Francois Confino. "In the new Museum, we will tell the story of the motor car, its transformation from a means of transport to an object of worship, from its origins right up to the contemporary evolution of creative thought,"  states the website. 
To tell that story, they created what is, essentially, a very expensive garage for their 200 or so original cars, dating from the mid-19th century to present. The new housing is now a stunning mosaic structure with a curved façade reminiscent of the type of winding road you imagine most of the cars zipping down through the mountains. It's reflective surface and frosted windows silhouetting vehicles such as the Ford Model T creates an inside-outside effect combining luxury with mechanical elements, the illusion of driving with the serenity of nature. 
The plan behind the design was to mesh the museum's almost 90-year history with advancements in design, architecture and technology, while emphasizing the creative genius behind each car. Here visitors can see these mechanical masterpieces in a new light as ingenious forms, not just another gas-guzzler that took their parking spot.