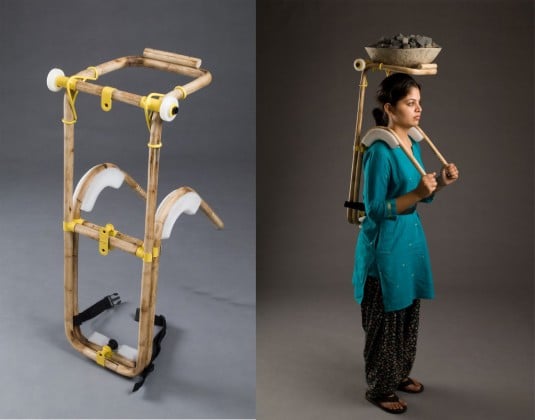 July 28, 2011
Design Competition with a Difference
For the past few months, Metropolis has had a ringside view of the first ever Core77 Design Awards—but so has everyone else! In an age that is so unfortunately obsessed with "vote for your favorite online," the recently concluded awards program has pulled off a class act, making the act of judging design an open, […]
For the past few months, Metropolis has had a ringside view of the first ever Core77 Design Awards—but so has everyone else! In an age that is so unfortunately obsessed with "vote for your favorite online," the recently concluded awards program has pulled off a class act, making the act of judging design an open, inclusive experience that truly celebrates the profession.
Over 10 days between July 12 and July 22, I watched as one jury team after another reported via webcast from their corner of the world, announcing the winners in each of the 15 categories. Not only was it a pageant of great design work, I also appreciated the opportunity to hear from the jurors—74 of the greatest design minds of our time—from Austin, Texas, to Ahmedabad, India.
I have long rued design awards that seem to be stuck with the meaningless disciplinary boundaries of twenty years ago. Some of the categories the Core77 jurors had to judge reflect the recent shifts in the profession—awards were given for Design for Social Impact, but also for Speculative Objects/Concepts, Design Education Initiatives, DIY/Hack/Mod, and Strategy/Research. Understandably, the criteria for success in many of these categories have yet to be defined. Watching jury captain Elizabeth Tunstall take us through the criteria her team used to judge the Design Education Initiatives was an education in itself.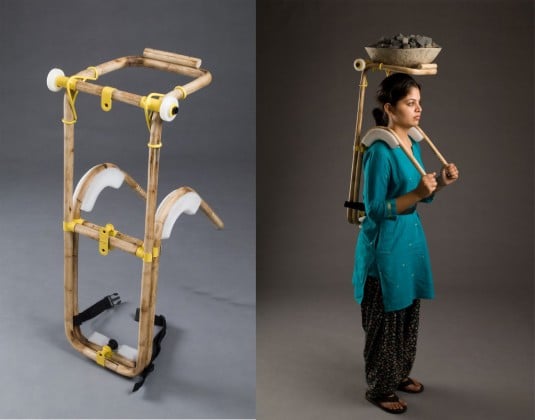 The Load Carrier for Laborers, designed by Vikram Dinubhai Panchal, winner in the Products/Equipment category.
The jury teams made many surprising choices, and by doing so, pushed the definitions of the categories. The Products/Equipment category wasn't exactly progressive, and one would typically expect an industrially-produced, slick object to win. Top honors went instead to a low-cost, hand-assembled, bamboo Load Carrier for manual laborers, designed by Vikram Dinubhai Panchal. My personal favorite of all the winners was Matthew Ryan's 4th Amendment Wear, which won in the Design for Social Impact category. Ryan designed clothing with text that shows up under TSA's X-Ray body scanners, reminding security officials that they are invading an individual's privacy. Social Design has been plagued and, in my opinion, limited by an unfortunate do-gooder attitude. Ryan's work reminds us that dissent and critique are equally powerful goals for design.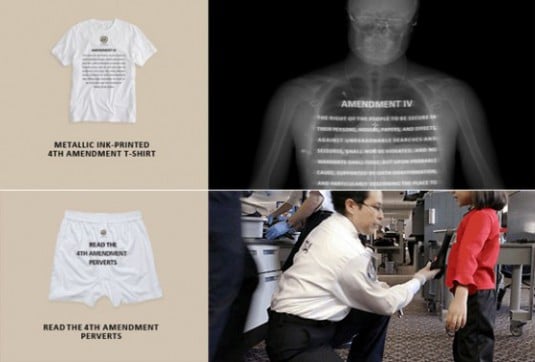 Matthew Ryan's 4th Amendment Wear, winner in the Design for Social Impact category.
The Core77 Design Awards also worked because the entire experience was beautifully designed as well: a graphic identity by Studio Lin, a stunning, engaging website by Studio Mercury, and a trophy by Rich Brilliant Willing.
By strange coincidence, on the day the judging process ended, design writer John Thackara posted an indictment of all design competitions: his entirely justified complaint seemed to be that design awards tend to be backward looking, self-perpetuating, and solutions-focused instead of process-oriented. The Core77 Design Awards might not have avoided all those issues in all categories, but I'd argue that they have come as close as one possibly can, pulling off a mammoth effort that helps us look to the future of the design profession. I'm already looking forward to next year's edition.
View all the winners at the Core77 Design Awards web site.