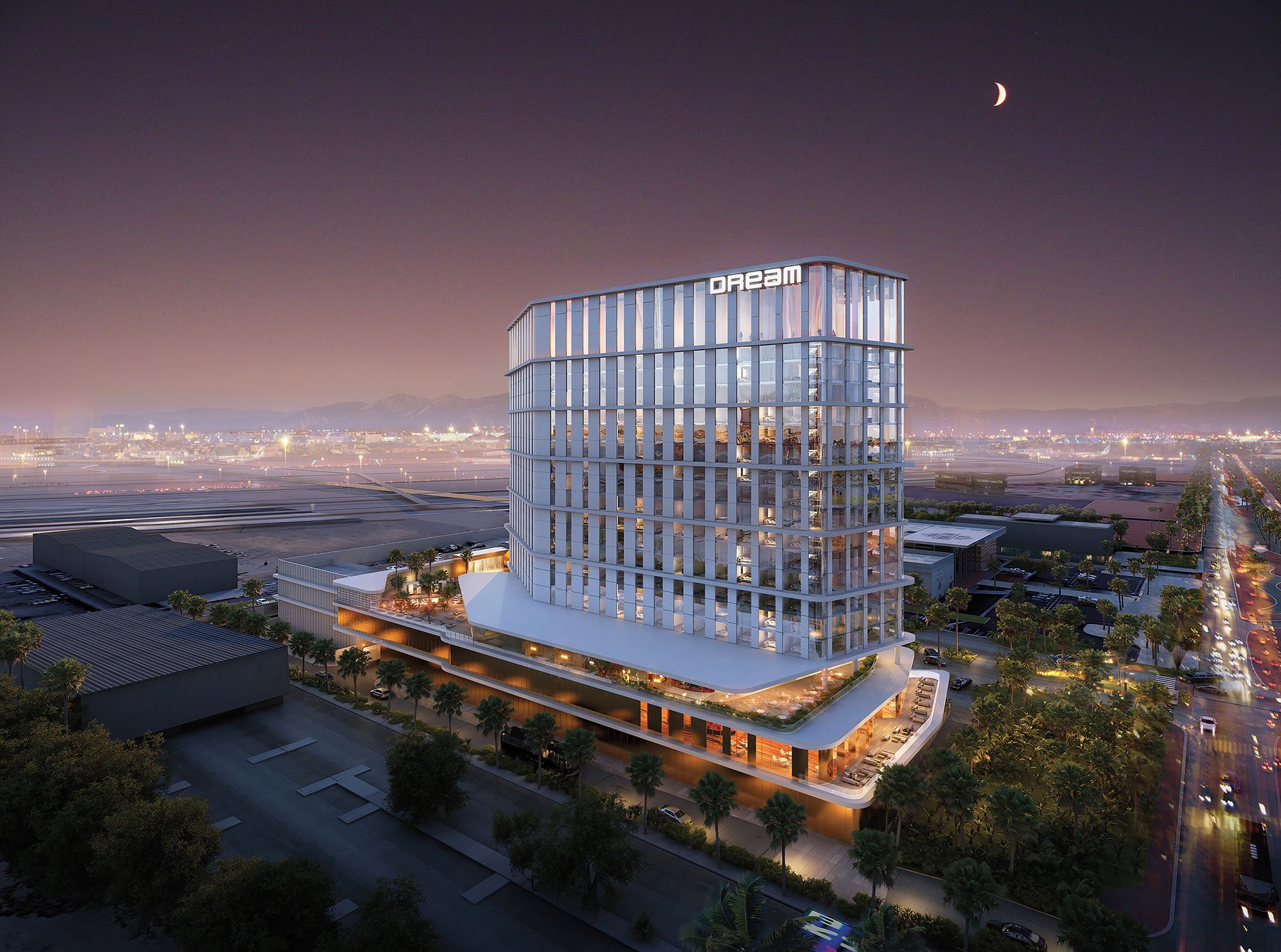 April 6, 2023
What Goes In to Hospitality Venues That Engage the Senses?
IN PARTNERSHIP WITH DLR GROUP DLRGROUP.COM
What makes an architecture and design practice unique? How do firms and offices develop areas of expertise, deep insights, and passion projects? For the Leading Edge series, Metropolis editor in chief Avinash Rajagopal sat down with 20 firms in 2022, speaking to practitioners about what distinguishes their work. Watch the full series on DesignTV by SANDOW.
---
Thoughtful of people and place, brand and community, physical and digital, DLR Group creates layered hospitality experiences that keep guests coming back.
Research and Science Play a Role in DLR Group Projects
We combine qualitative and quantitative research systems. If we're designing somewhere, we also want to see it; we want to feel it. We talk to people who live there and become part of the neighborhood's texture, so we're not just inserting a hotel but creating something that belongs to the community as well.
We've found great success in taking our concepts to the next level, with the backing of science. Our in-office research team is led by people in cultural anthropology who are diving into human nature. There's a neuroscience approach to it: We're trying to engage guests' senses, because with the right sensory surroundings, you create more meaningful, lasting memories.
Ultimately, Hospitality Design Is about Unique Experiences
Technology can also enhance a built environment make it that much more memorable and beautiful. It really allows people to think outside the box. It doesn't have to be something that's permanently built. It could be something that evolves so that every time your guest comes, they can experience something different.
Hospitality is our passion because we get to reinvent it every single time. We don't ever want someone to go to a hotel that we've worked on and think, 'Oh, this looks like the last one they did.' We want to be the people at the forefront of bringing new technology and experiences to hotels."
Take a peek behind some DLR hospitality venues on DesignTV by SANDOW as DLR Group principals Ed Wilms and Valentina Castellon break down memorable projects and the design behind them.
---
Ed Wilms is principal and global hospitality leader of DLR Group, and Valentina Castellon is the principal and national hospitality leader of DLR Group
Would you like to comment on this article? Send your thoughts to: [email protected]