January 13, 2021
Health-Care Workplaces and a Safe New Normal
A recent Think Tank panel looked to health-care workplaces to understand COVID-19's long-term effects.
As hospitals struggle under the burden of a pandemic that has claimed more than 350,000 American lives, those who work in health care are not only soldiering on but considering how they can apply the lessons of COVID-19 to the future.  
"Health-care workplaces have been right at the heart of this crisis. It's been a tough tightrope to walk," said Avinash Rajagopal, editor in chief of Metropolis, kicking off a recent Think Tank panel that considered how health-care facilities are adapting to current challenges and planning for the future. Linda M. Gabel, senior facility planner for interior design at The Ohio State University Wexner Medical Center, said that "previously our medical center was very hierarchical. Now we're a nimble team and COVID has changed everything."
Two of these changes are telemedicine and employees working remotely. "I'm lucky because at home I have a worktable, a monitor stand, and an ergonomic chair," Gabel said, "but some employees, and this reflects the level of economic diversity that we have among our staff, don't have such setups at home. Some are working on their kitchen tables. The pandemic has really opened our eyes as to what kind of workplace people need." 
As for telehealth, Gabel opined: "It's here to stay. We recently went from 80 calls per month to 800." Telehealth will have an impact both on facilities costs and on spatial design, said Jennifer Mannier, associate director of workplace transformation, Memorial Sloan Kettering Cancer Center. "There's the macro view," she said. "How does it affect real estate strategies? Then the micro view—how do you design a room for optimum telehealth acoustics?" She also worried about telehealth fatigue with doctors and other caregivers spending the entire day on a computer. "Tech brings opportunity, but it needs to be balanced with moments of recharge."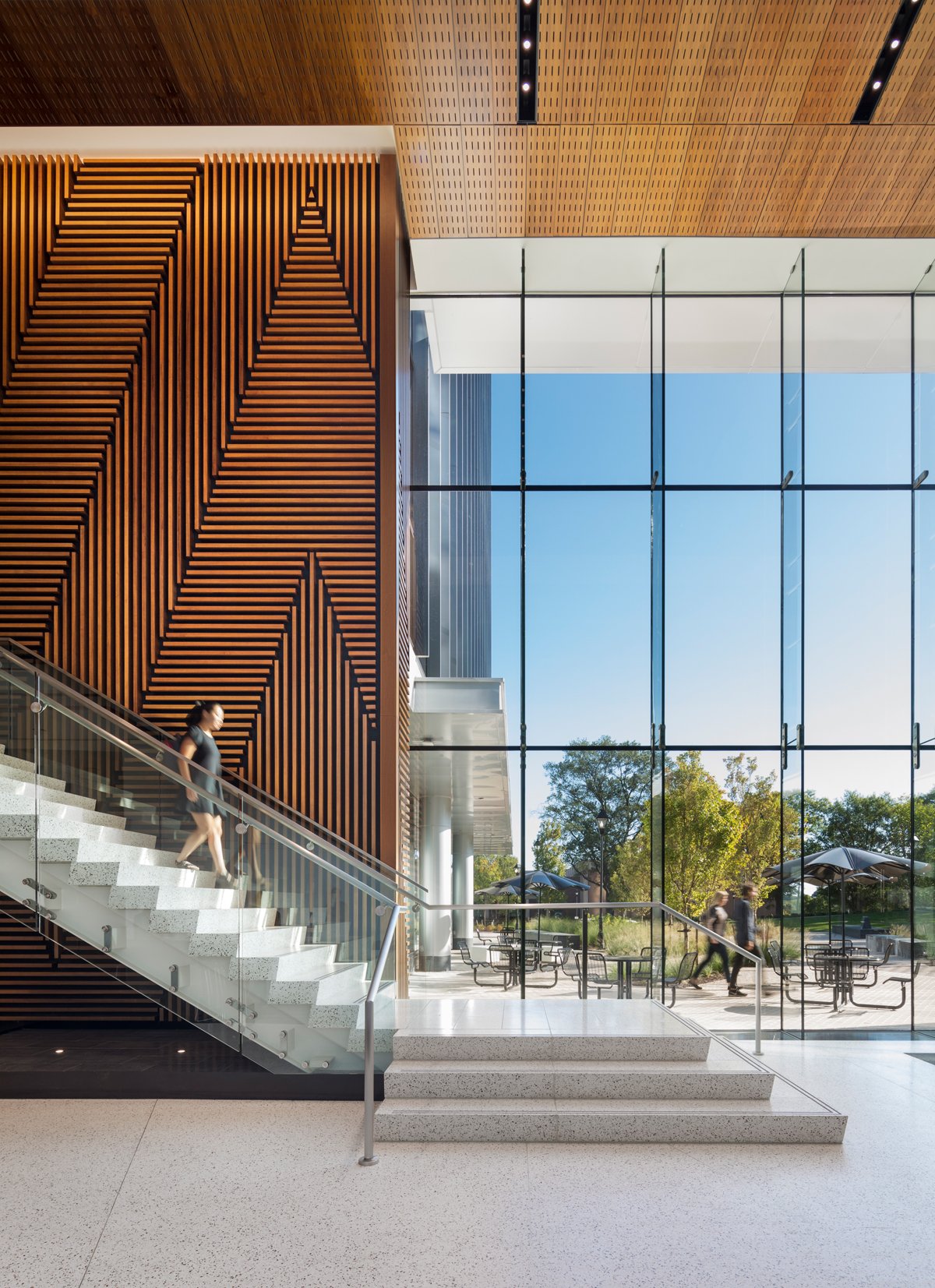 Picking up on the idea of employee recharge, Roseann Pisklak, lead interior design and EYP Architecture & Engineering's interior design national group leader, said, "It's important to make sure your caregivers feel appreciated. We design things into the space to make them feel this." She gave the example of a vibrating chair that offers frontline staff 20 minutes of respite before returning to work. 
The conversation turned to fostering an atmosphere of joy and empathy, to the benefit of both caregiver and patient. "I'm always being asked by staff, 'Where can I go for a moment of joy?'" said Gabel. 
Indeed, feeling for and understanding patients and staff are health care's trump card, panelists agreed. "Health care is at an advantage because empathy is what we're all about, and it's important to make it special over the long term," that is, in the post-COVID world, Mannier concluded.  
---
The Think Tank discussions were held on November 5, 12, and 19. The conversations were presented in partnership with Material Bank, DuPont Tedlar, Versteel, Etc., Loftwall, and AVA.  
You may also enjoy "Designing for Conscious and Purpose-Led Travel Experiences."
Would you like to comment on this article? Send your thoughts to: [email protected]
---
Register here for Metropolis's Think Tank Thursdays 
and hear what leading firms across North America are thinking and working on today.