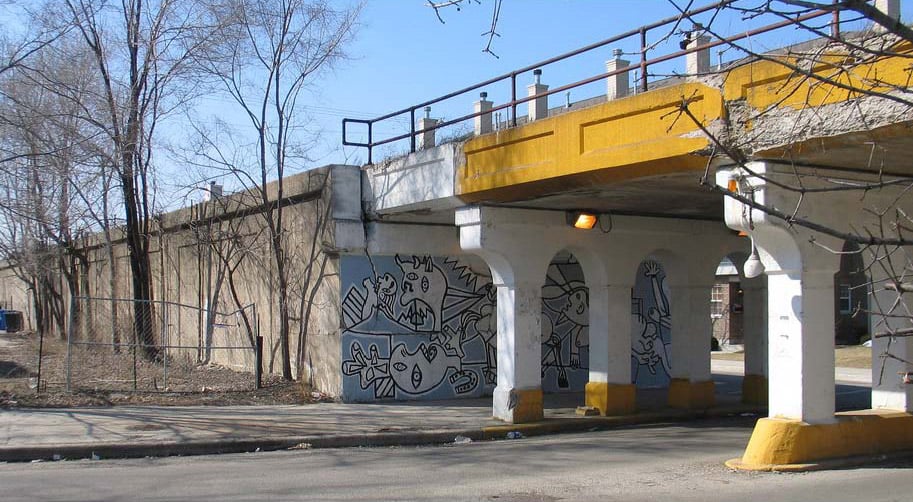 November 12, 2009
Infrastructure Activism
. To introduce his panel at last Thursday's Infrastructures for Change Workshop, in Chicago, Giles Jacknain reminded us that the ancient Greeks had two words for city. The first was asty–or the inanimate bricks and mortar. The other: polis, or the city as a human entity. The conversation we were about to have, he suggested, […]
.
To introduce his panel at last Thursday's Infrastructures for Change Workshop, in Chicago, Giles Jacknain reminded us that the ancient Greeks had two words for city. The first was asty–or the inanimate bricks and mortar. The other: polis, or the city as a human entity. The conversation we were about to have, he suggested, was about moving from "asty to polis."
Jacknain is the founder of the consultancy the Oikos Collective and a faculty member of Archeworks, which sponsored the day-long Infrastructures for Change event. The conference offered a mash-up of bottom-up and top-down projects designed to make cities of the future sustainable "before it's too late," as more than one speaker put it. It's the first in a series of Archeworks workshops that will showcase design alternatives to the waste-intensive, auto-dependent, low-density infrastructures of the 20th century.
Featured projects, most born and bred (and/or built) in Chicago, included the the Trust for Public Land's Bloomingdale Trail, which will connect a series of low- and higher-income neighborhoods; a concept to turn O'Hare Airport into a hybrid city/airport (aeropolis) from Clare Lyster, of CLUAA ; designer Jesse Vogler's model of urbanism based on the U.S. postal system; and a Mobile Food Collective project from Archeworks.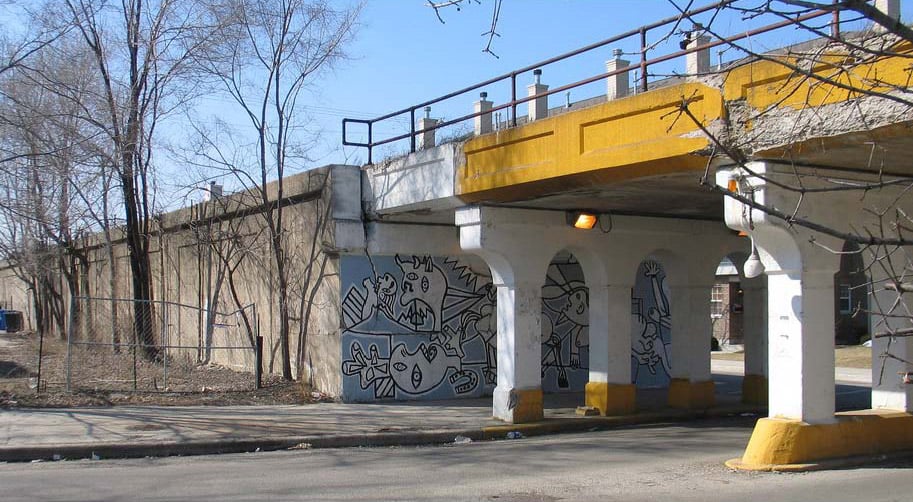 In Chicago, Friends of the Bloomingdale Trail is hoping to convert the unused Bloomingdale rail line into an elevated park.
In one panel, on "Regional Resourcefulness," public-sector officials reported on the ways Chicago is leveraging latent opportunity in extant publicways, putting major arterials on "road diets," for instance, to allow for biking and beautification. The city's Cermak/Blue Island project will enhance not just the Near West Side intersection in question but the environmental health of a nearby high school, expanding the city's "Sustainable Streetscape" projects to include more than the streets.
Speakers shifted back and forth between the concrete, as in the above examples, and the rhetorical. At certain points, the discussion bore symptoms of How-do-we-itis, as speakers urgently asked no one in particular a series of as-yet unanswered questions: How do we synergize all these large- and small-scale efforts? How do we bring citizen engagement to scale? Capture political will? And attract natural scientists?
About that last question: A lot of time was spent on the people (disciplines) who weren't there. To be sure, ecologists were well represented on the panel. Eric Sanderson, a senior conservation ecologist with the Wildlife Conservation Society, basically blew attendees' minds with his Mannahatta Project, the center of which is a map depicting Manhattan's ecology as it was 400 years ago. Still, you could hear wheels turning as scientists and designers tried, politely, to figure out how they might use each other best. It felt like a second date.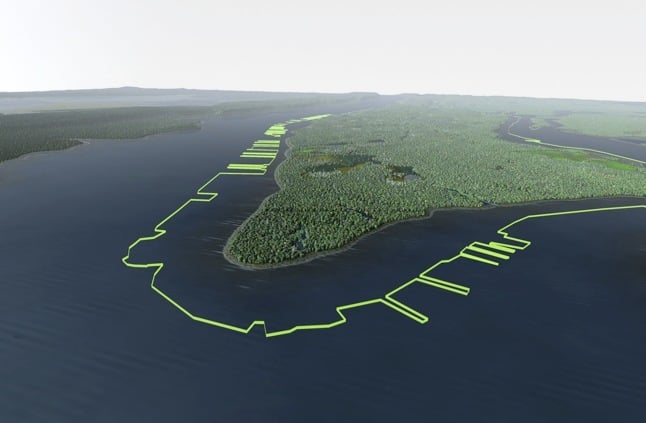 An image from Eric Sanderson's Mannahatta Project
But a question from the audience outed the most cavernous disciplinary hole, calling attention to the deficiency of tools to determine the long-term return on investment for greening gray infrastructures. In response, panelists practically waved help-wanted signs for "people in finance," especially those who understand municipal finance, to devise models for cost/savings analyses. These would work in tandem with the robust performance indicators already in the bag.
Given the slow process of infrastructural change, where data are not always available immediately, it's a daunting task. "But the mathematical complexities are soluble," Jacknain says. "The real issue is that, culturally, we divide ourselves into professions that are each measured on their own terms. So we shy away from traditional ROI analyses, which ignore those competing incentives across disciplines in favor of one scale based on economic success."
That makes it a classic elephant-in-the-room situation. But, in a way, the battered economy might actually create conditions for action. At a time when politicians increasingly base their every move around the principle that taxpayers are voters first, the evidence of financial return over time stands to become an extra-strength political-will magnet for sustainable infrastructures of the future.