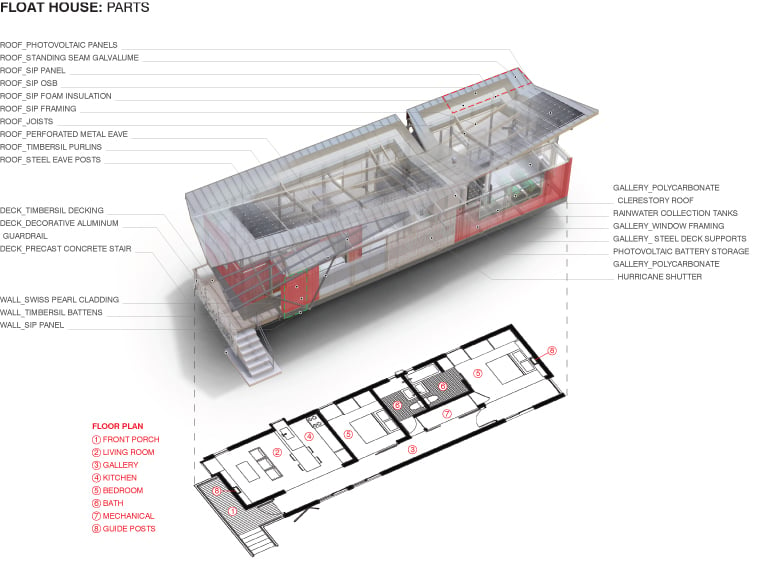 October 6, 2009
Make It Float
Thom Mayne and Brad Pitt build the nation's first floating house.
Images: courtesy the Make It Right Foundation
Among the 13 house designs proposed last year for Brad Pitt's Make It Right project in New Orleans, perhaps none was more intriguing than Thom Mayne's idea for a floating home that would act like a glorified raft (tethered to guide posts) in case of flooding. Unfortunately, none of the returning Lower Ninth Ward residents has so far selected Mayne's design to live in. Which would be a major bummer. Except that the Make It Right folks decided to build it anyway!
The FLOAT House, which was publicly unveiled today and is currently waiting for a resident, is the result of a 20-month collaboration between Mayne's firm, Morphosis, and graduate students at UCLA Architecture and Urban Design (where Mayne also teaches). The house's prefabricated chassis was built on UCLA's  campus and then, last July, shipped to New Orleans, where it was joined with the shell and roof components.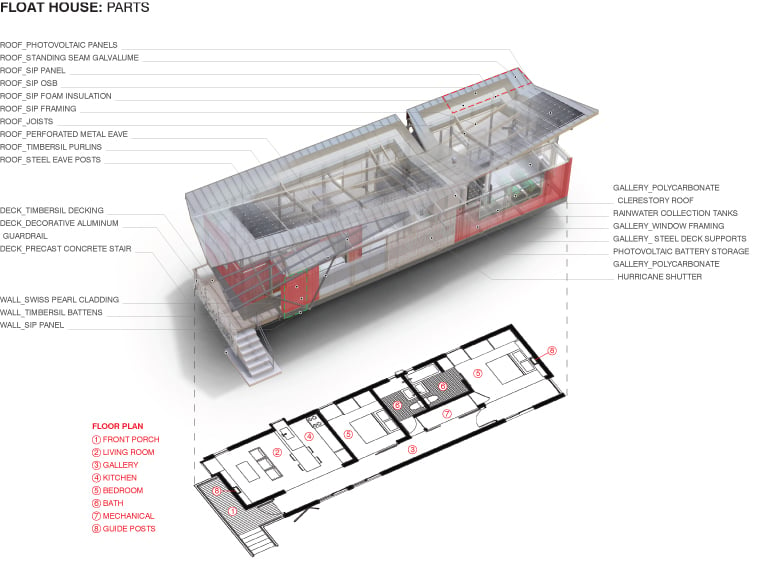 Click to view a larger image.
The chassis is the key to FLOAT's floating ability. Made from polystyrene foam coated in glass fiber–reinforced concrete, it will allow the house to rise vertically on guide posts, securely floating up to twelve feet. The idea is not so much that occupants could remain in the house during a hurricane (that would probably be a bad idea even in this shotgun ark) but that water damage to the house would be greatly minimized and residents could return home quickly.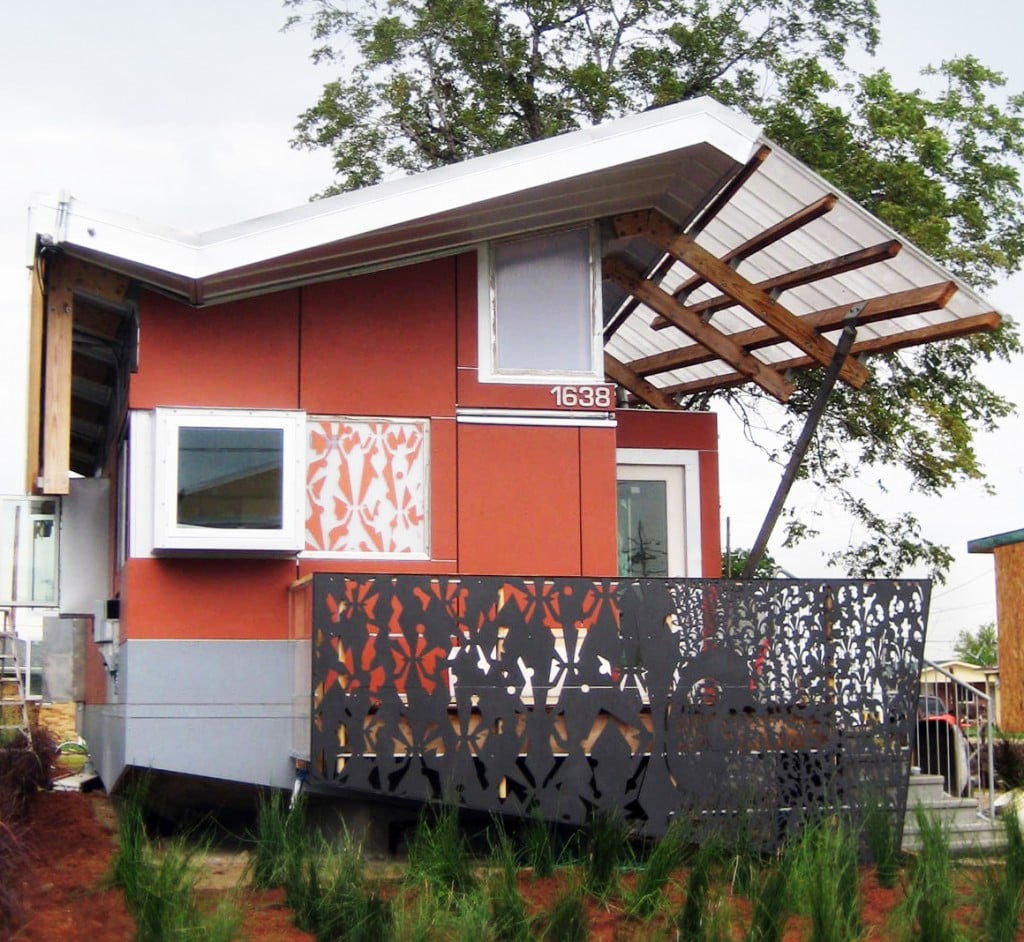 In addition to its buoyancy, the thousand-square-foot house employs high-performance systems and energy-efficient appliances, collects its own water, and generates its own power through rooftop solar panels; these sustainable moves are expected to earn it LEED Platinum certification.
For more on this intiative, be sure to read "Saint Brad," Andrew Blum's excellent 2008 story on Pitt's Make It Right Foundation, the surrounding media circus, and architects giggling like schoolgirls.