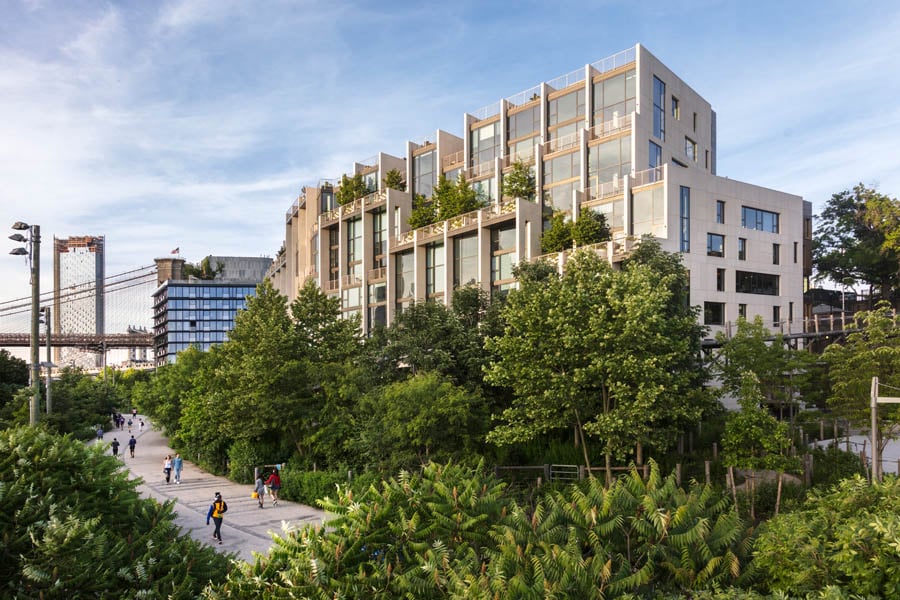 September 12, 2019
In This New Hospitality Age, Hotels Aren't Just Hotels Anymore
A recent Think Tank discussion at Marvel Architects' Manhattan office explored how hoteliers and designers are rethinking the relationship between hospitality and cities.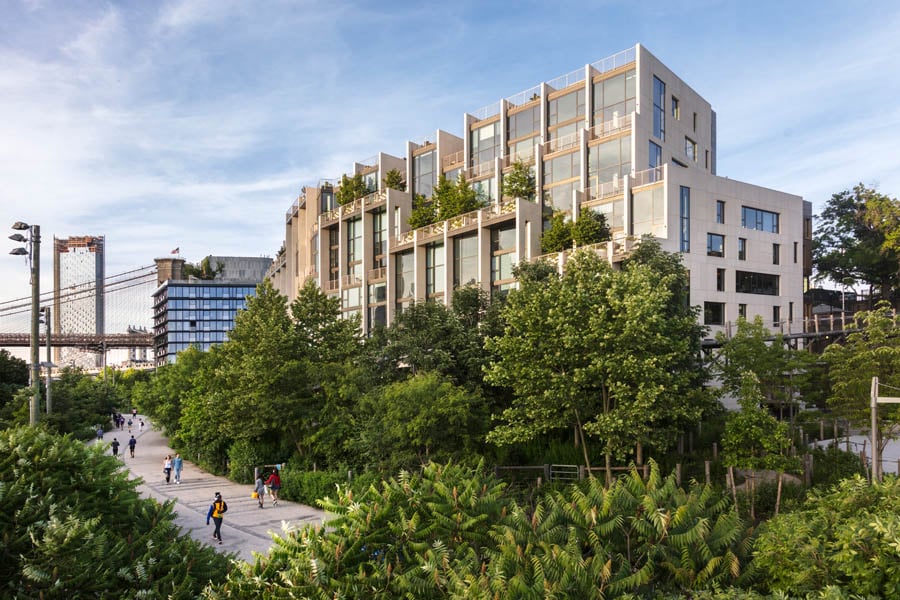 "Hospitality is not just about hotels anymore," Metropolis editor in chief Avinash Rajagopal said during a recent Think Tank discussion at Marvel Manhattan office. By which he also meant hotels aren't just hotels anymore.
The hospitality industry is becoming a testing ground for ideas that have originated from the outside—from the spheres of the workplace, living, and entertainment. All three were touch points in the conversation at Marvel, which buzzed with words like hybridization and intersection.
Audra Tuskes, vice president of design at the exclusive coworking hub NeueHouse, dwelled on the latter term, asking why, when most people spend the majority of their waking hours at work, "should it not [also] be their home? Why not make people feel comfortable so that they can do what they do best?" By emphasizing conviviality, hospitality becomes "an event" in which "there's dialogue, there's culture," said Tuskes.
For Guido Hartray, founding partner at Marvel Architects, hospitality comes down to "creating spaces that engage people, but also spaces where people are encouraged to engage with each other." The recently opened 1 Hotel Brooklyn Bridge, designed by Marvel, exemplifies this new industry direction because it serves, almost literally, as an extension of the city—in this case, a popular urban park. With millions of visitors a year, Brooklyn Bridge Park is not your average hotel amenity; acknowledging this, Hartray's design team reversed the standard script, treating the hotel lobby as an urban amenity. The result, commented Hans Schaepman, general manager of the venue, is something of a social condenser. "When you see people going into the lobby, there is an incredible variety as to what their purpose is," he said.
This focus on the common areas of hotels, however, can come at the expense of other aspects of hospitality. One audience member put it bluntly, asking the panelists whether they felt that "guests aren't prioritized anymore?" In response, Schaepman indicated that owners and operators are continually learning how to best strike that balance. "You need to have the desire to evolve in order to maintain people's interests," he said.
Learning how to evolve is just as important to designers as it is for the operators. Getting away from the single-function space—the isolated conference room being a prime example—is key, Hartray noted. "It might be desirable to have a meeting in a dining space, but you wouldn't want to have dinner in a conference room." Tuskes concurred. "You can't shove program down people's throats," she said. "Forcing function is the antithesis to hospitality."
The dialogue made clear that in this age of hospitality design, many aspects of life are indeed converging. "I don't think we are far from a time where all of these things exist in one box and are flexible still within that matrix," Tuskes concluded. "Absolutes just don't exist anymore."
You may also enjoy "Designing for the Senses: New Perspectives in Hospitality."
Would you like to comment on this article? Send your thoughts to: [email protected]