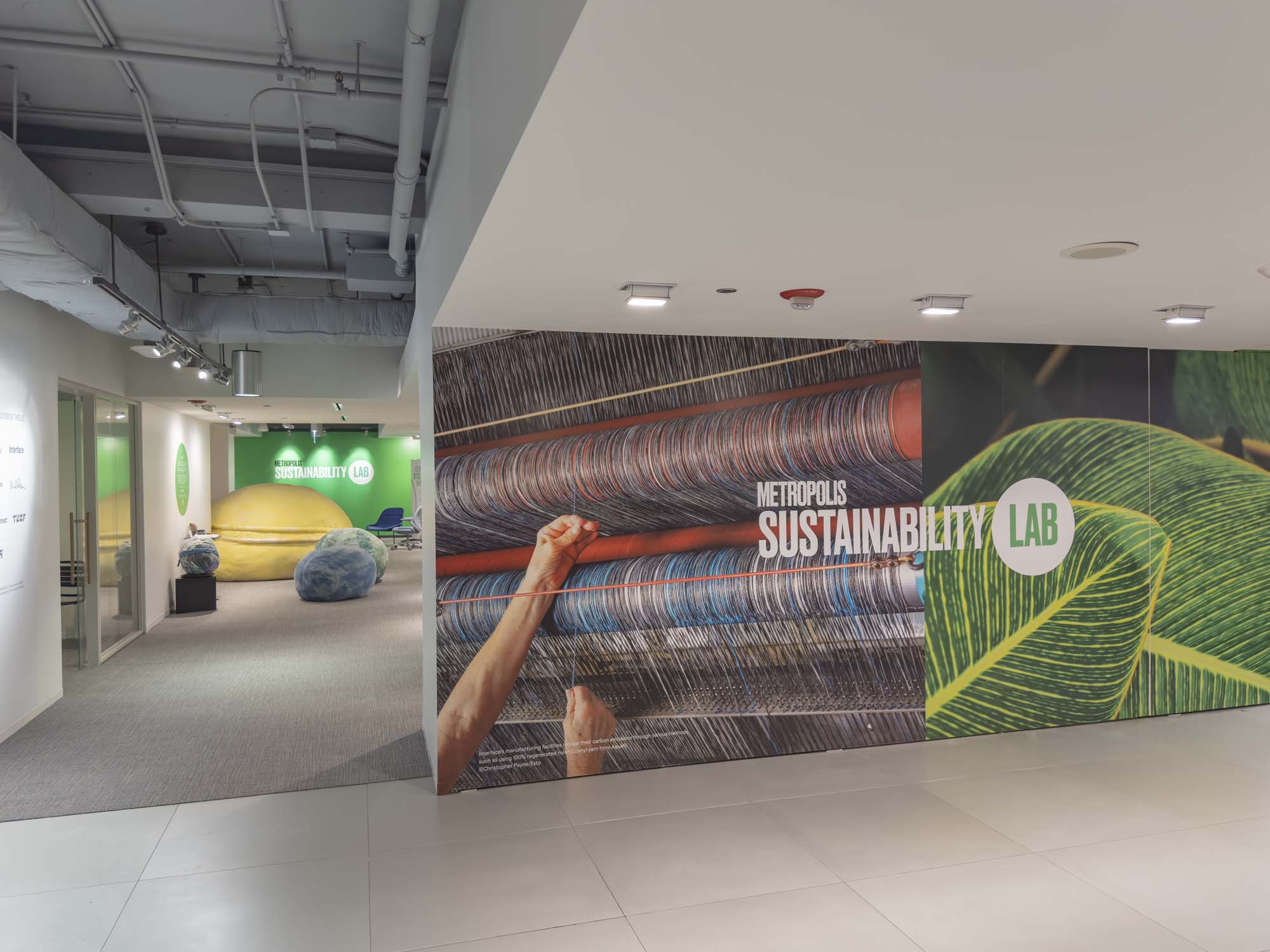 July 14, 2023
Metropolis Hosts Interior Design Industry Leadership Summit
Metropolis hosted its inaugural Leadership Summit on June 12 at the Sustainability Lab during NeoCon, bringing together representatives from industry associations and A&D firms to deliberate about a more sustainable future for interior design.

Leaders from ACT, ASID, CIDA, Gensler, HDR, HOK, HKS, IA, IDC, IDCEC, IIDA, Material ConneXion, mindfulMATERIALS, NKBA, NEWH, Shimoda Design, SmithGroup, and the Wallcoverings Association took the opportunity to contemplate the implications of the Interior Design Pledge for Positive Impact, and hash out some of the key obstacles in designing for climate, health, and equity. The Summit was organized in partnership with 3form, Bentley, and Ultrafabrics, with representatives from the three companies bringing the perspectives of product and material brands to the discussion.
The group discussed myriad challenges facing the industry including how to set better sustainability standards; how frameworks, metrics, and certifications should evolve; and how to rethink the experience and materiality of interior design for a healthier planet. Annie Bevan, CEO of mindfulMATERIALS, took the group through the ins and outs of the Common Materials Framework, while Dr. Andrew Dent, executive vice president, research, Material ConneXion and chief material scientist at Material Bank, showcased new developments in material science that could impact the interior design industry.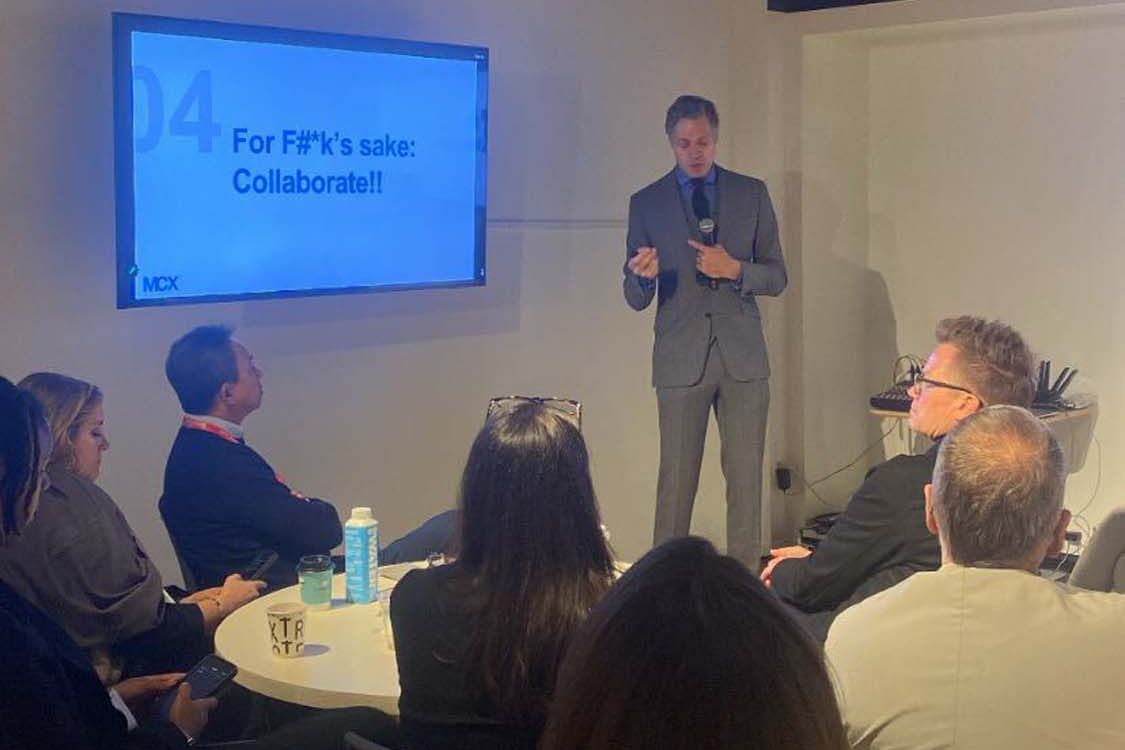 Between the two presentations, co-moderators Metropolis editor-in-chief Avinash Rajagopal and Metropolis editor at large Verda Alexander put forth four provocations: "Are trends destroying the planet?", "Can we design less?", "Are we designing to the wrong brief?", and "What will we do after 'sustainability'?"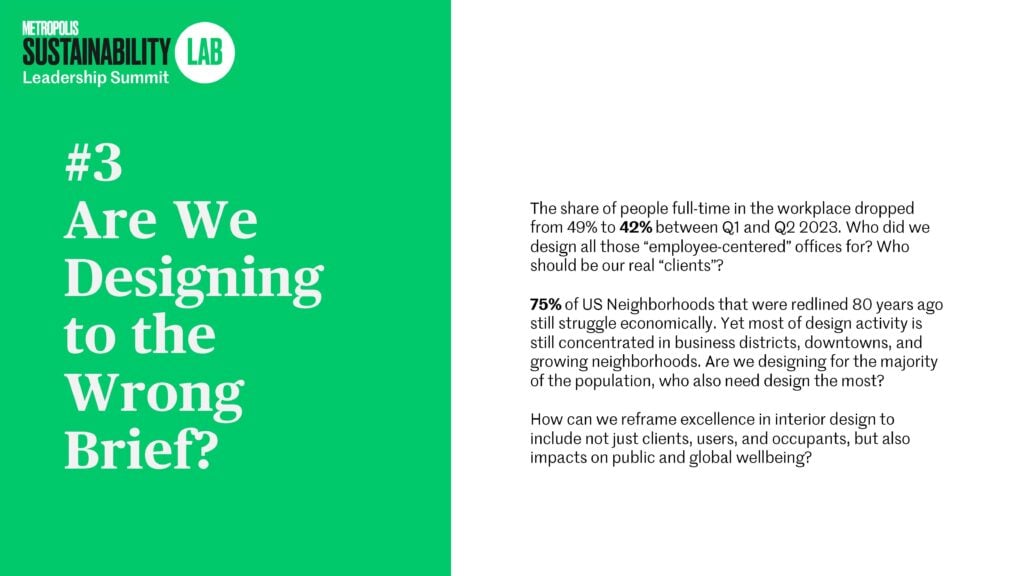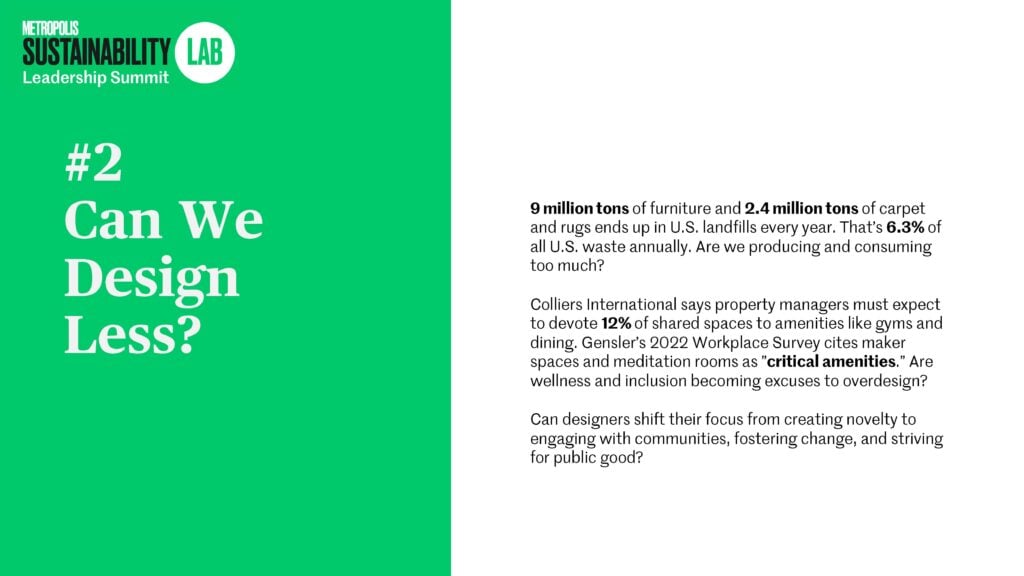 In response, the group spoke passionately about the need to transform industry mindsets, approaches, and business models. "To create alignment is such a complex undertaking," said Rajagopal. "We as a profession need to have the will to support alignment."
Insights from the Summit will be featured in a Vision Statement for the Future of Interior Design to be published in the November/December 2023 issue of Metropolis and on metropolismag.com.
---
Participants of the Leadership Summit included:
ASID, IDCEC, Material ConneXion, Material Bank, IIDA, NKBA, NEWH, IDC, mindful Materials, Wallcoverings Assocation, CIDA, ACT, 3form, Ultrafabrics, Bentley, HKS, IA, Gensler, Shimoda Design, HDR, HOK, Smithgroup