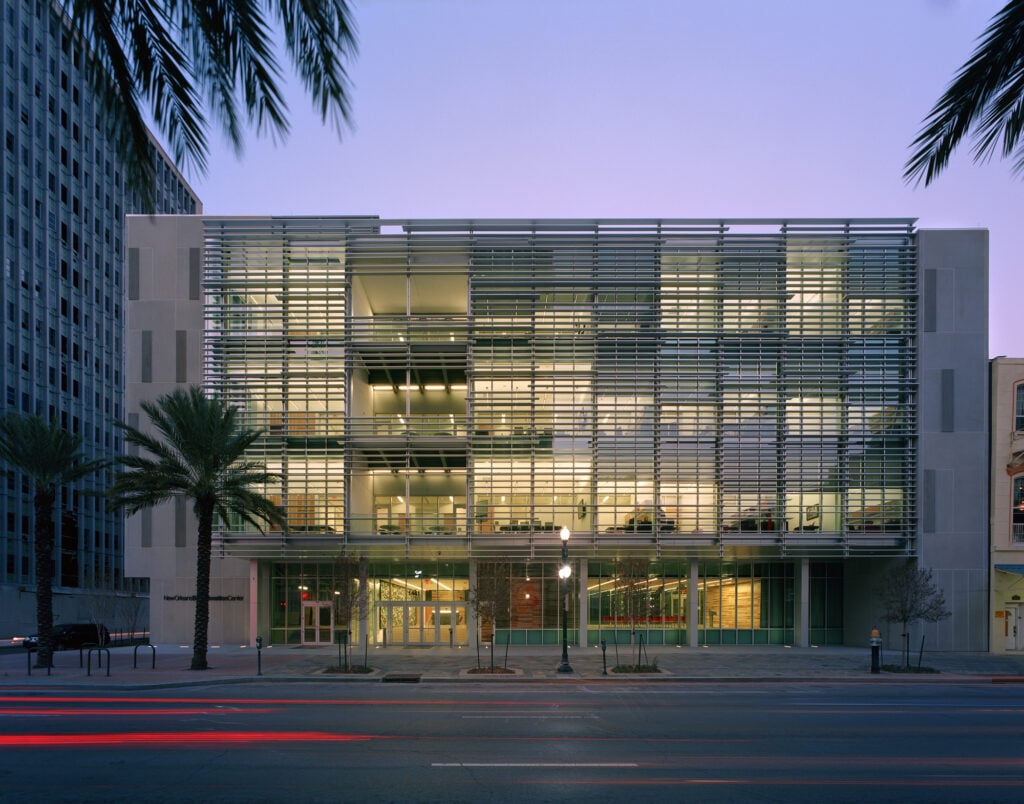 September 21, 2021
Metropolis's Sustainability Symposium Returns on September 27th
Metropolis Perspective Sustainability 2021 returns next week with three live webinars, keynote addresses, and tool demonstrations focused on moving the sustainable design conversation forward at a moment when the design industry is faced with enormous challenges, but also unprecedented opportunities. The event is CEU accredited with AIA, IDCEC, and GBCI. Registrations are now open here.
The series will begin on September 27th with a keynote address from Ateli Iyalla, Managing Director, Carbon Disclosure Project, North America, an organization dedicated to measuring and understanding climate impact. A panel discussion entitled "Interior Solutions for the Climate Crisis," will feature perspectives from Perkins & Will and LMN Architects, as well as insights from manufacturers Herman Miller and Formica on how interior designers can reduce the carbon footprint of their projects. A demonstration of the "Metropolis Climate Toolkit," a new tool aimed at promoting low-carbon design will round out the session.
September 28th's programming focuses on the potential of circular and regenerative design in new build, interior renovation, and adaptive reuse projects. Kyle Pickett, co-founder and executive director of the William J. Worthen Foundation, which is dedicated to furthering sustainable design in the AEC industry, will kick off the event with a keynote. A panel discussion featuring firms Eskew Dumez Ripple and HDR, as well as insights from Armstrong Ceilings and Carnegie Fabrics, titled "Moving Toward Circular and Regenerative Design," will follow. JoAnna Abrams, CEO of Mindclick will then demonstrate how her company's Design for Health Database can help designers find and specify healthy materials.
On September 29th, the keynote will be given by Jacqueline Patterson, founder and executive director, The Chisholm Legacy Project, which works support Black Women activists working in Environmental Climate Justice. Following the keynote, a panel discussion on "Harnessing Community for Climate Justice will feature perspectives from Hacker Architects and CannonDesign as well as insight from flooring manufacturer Tarkett. A demonstration of the International Living Future Institute's Just tool, a transparency platform for disclosing operations, including employee treatment and where organizations make financial and community investments, will follow.
Questions and comments from attendees will be welcome throughout all three events, offering a rare opportunity for dialogue with industry pioneers and leaders. You can register for the CEU-accredited events here.
Following the symposium, on September 30, Metropolis will announce the winners of the inaugural Planet Positive Awards, recognizing new projects and products that make a positive impact on people and planet.
Would you like to comment on this article? Send your thoughts to: [email protected]