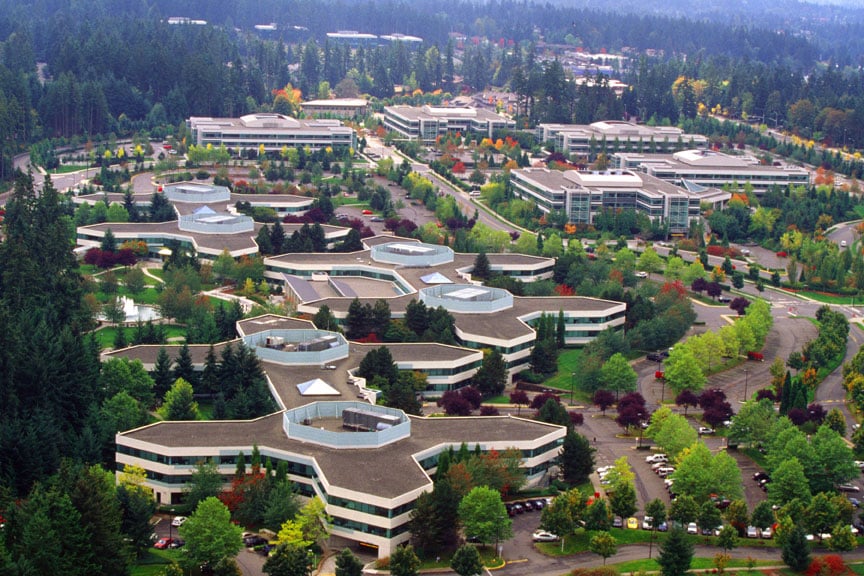 November 28, 2017
Corporate Innovation and Workplace Design Go Hand-in-Hand Says Microsoft's Workplace Strategist
Ruta Patil, senior workplace strategist for Microsoft Puget Sound, underscores the importance of designing offices as innovative as the company.
This is the second installment of Metropolis' new video series, The Slant. Each segment features designers, stakeholders, and end-users weighing in on innovative research, dynamic trends, and thought-provoking ideas that promise to change the way we shape and inhabit buildings. 
---
Since its founding in 1975, Microsoft has established itself as one of the world's most innovative companies. But it takes more than smarts and business acumen to stay competitive for more than four decades, says the company's senior workplace strategist Ruta Patel. "We stayed relevant because we adapt with the trends and where the market is going," she told Metropolis. "That also applies to how we work in our workplace."
Patil, who heads up workplace design for the company's Puget Sound region, says that there have been dramatic changes in how work happens at the company, notably a shift away from private offices. "That model doesn't really support how work is being done," says Patil.
Instead, the company—like many corporations— has shifted to a more collaborative, flexible work style. So Patil and her team have been modernizing their office spaces through the development of a "kit of parts" to support different types of working styles across the company and its various departments. "We want our physical spaces to encourage a certain type of culture and brand…and that they are supporting a certain type of positive lifestyle," she says.
Such an approach, according to Patil, is "not just a desire but a need to survive."
You might also like, Blue Light is "Catnip" for Our Physiology, But Designers Need to Control It, Says ZGF's Daylighting Specialist. See other videos from The Slant here.