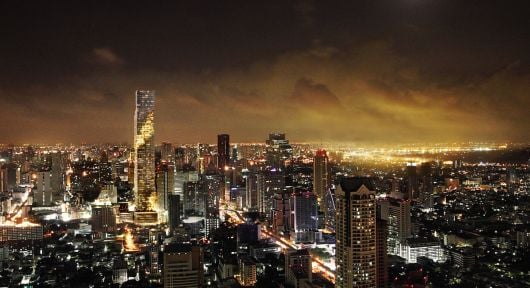 July 23, 2009
OMA Opens Up to Bangkok
Ole Scheeren's MahaNakhon project uses an irregular, exposed facade to reduce the 77-story skyscraper's natural insularity.
Images: © OMA/Ole Scheeren 2009
Bangkok might not be the first Asian capital one thinks of when talk turns to high-quality international architecture (it might not be the second or third one, either), but that could just make it ideal for a project like MahaNakhon, OMA's dazzling 77-story skyscraper slated to begin construction this fall. The MahaNakhon project is headed by OMA's Ole Scheeren (Scheeren was also the lead architect on Beijing's CCTV headquarters), and its look and sheer size are clearly intended to make a statement about new design and development possibilities in Thailand. The building will feature seven floors of retail (including cafes and restaurants), residential units (200, managed by the Ritz-Carlton), a hotel (the Bangkok Edition, a collaboration between Marriott International and Ian Schrager), and, of course, a Sky Bar. A public plaza and outdoor atrium at the foot of the building will connect MahaNakhon with the Cube, a seven-story leisure-and-dining complex, also designed by OMA.
In renderings, the skyscraper looks like it's been eaten away from the outside; irregularly stacked terraces form a sort of pixilated helix, carved into the otherwise unbroken façade of the building. The idea, according to the designers, is to expose the insides of the building to the city around it–to reduce the skyscraper's natural insularity and promote some type of integration between the tower and its surroundings. OMA has a history of carefully considering urban settings in their designs and, socially, the emphasis here on public space and connections to mass transit hubs is laudable. Typologically, OMA's skyscraper doesn't exactly blend in, but, then again, maybe that's the point.
More images of MahaNakhon (Thai for "great metropolis") after the jump.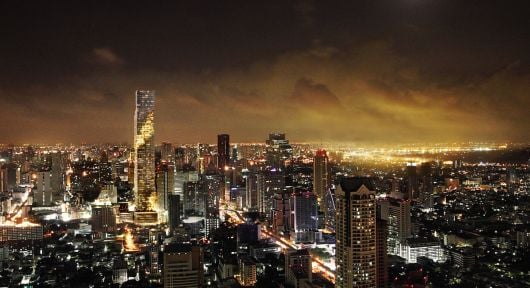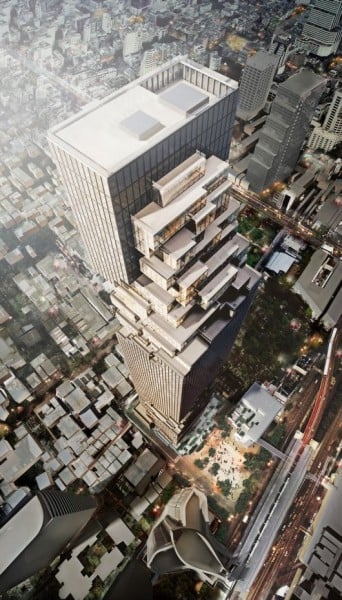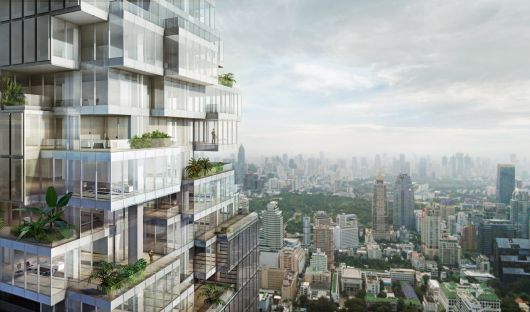 marie osmond wedding
swim caps
groupon houston
groupon san diego
government shutdown military pay