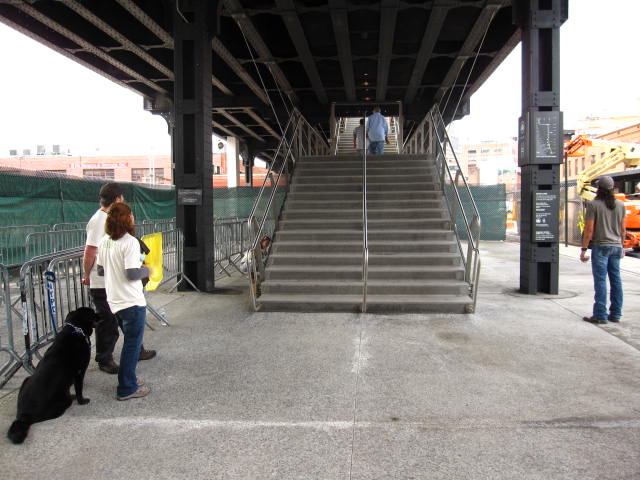 June 9, 2009
On the High Line at Last
After years of anticipation, New Yorkers can finally stroll along the city's serenely beautiful new elevated park.
Like many New Yorkers, I've been reading about the High Line for at least three and a half years, first in eager anticipation of Joshua David and Robert Hammond's inspired scheme but lately with something approaching exhaustion. So I was relieved this afternoon to find that the project–which officially opened to the public today–lives up to expectations. It is not only a beautiful and novel urban park, but a remarkably serene and even understated space. No doubt this impression is partly the result of today's surprisingly sparse crowds (thanks to the several bouts of heavy rainfall that soaked the city earlier today). So, while the last thing the world needs is more photos of the High Line, I couldn't resist taking some digital snapshots of its wonderfully mellow debut.
For now, visitors are being asked to enter the High Line at its southernmost tip, in the Meatpacking District at Gansevoort and Washington Streets.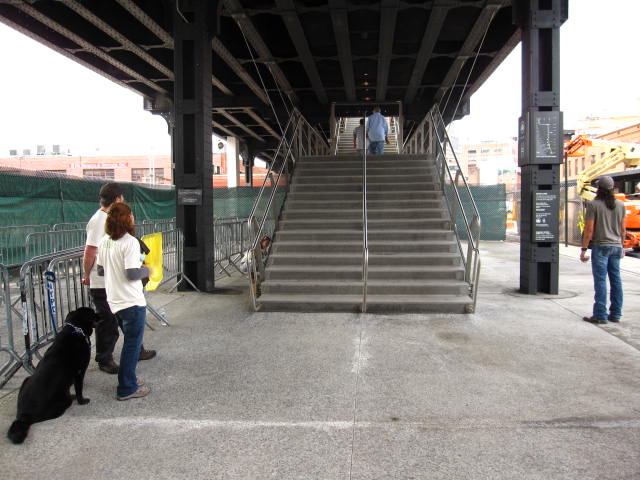 The Friends of the High Line were advising visitors to expect large crowds, but when I arrived around 3 p.m. the entrance was practically deserted.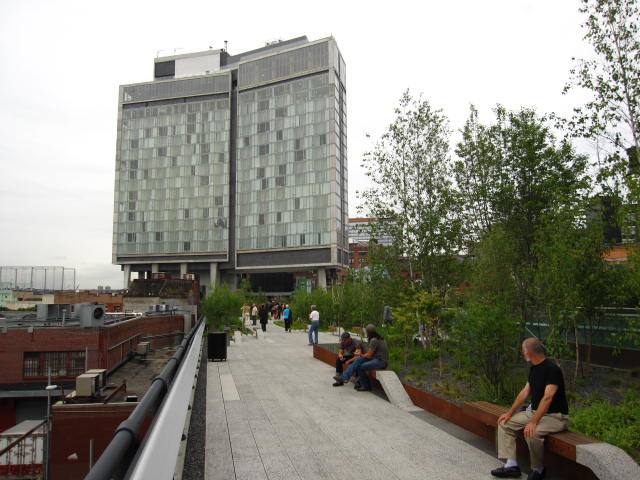 Andre Balazs's new Standard Hotel, designed by Polshek Partnership, looms over the former train trestle.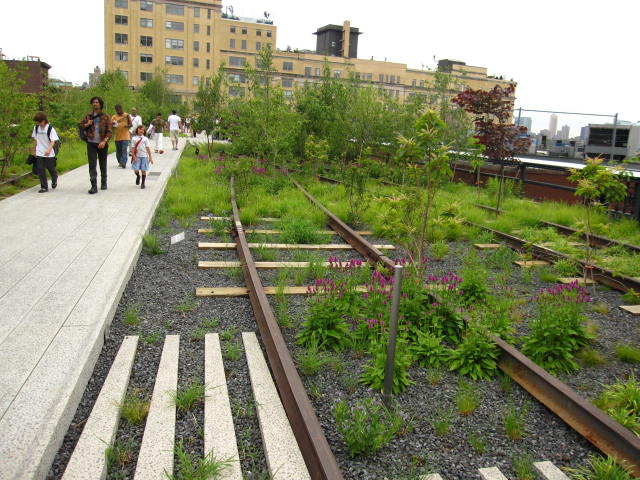 The original railroad tracks are exposed at several points along the path.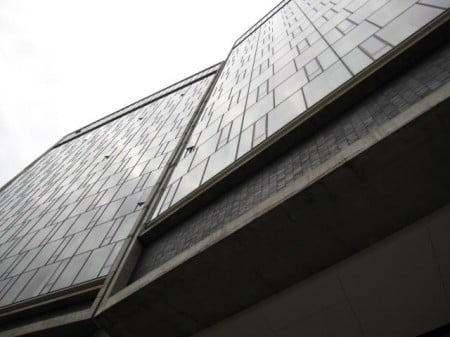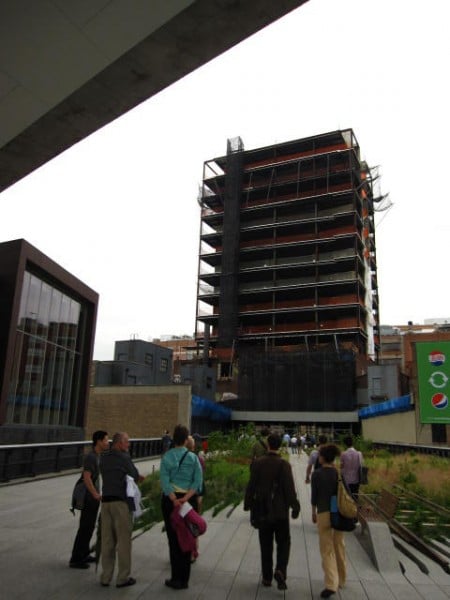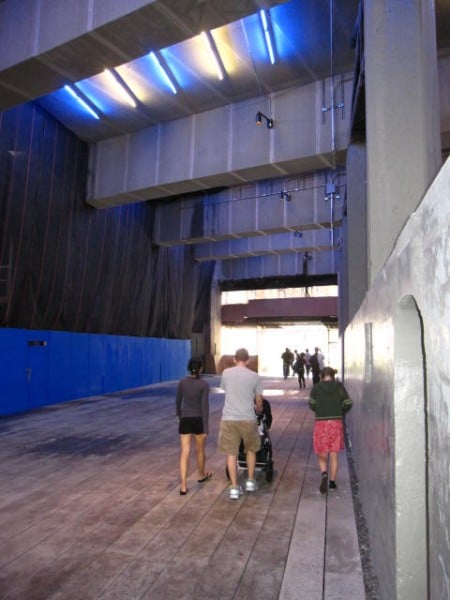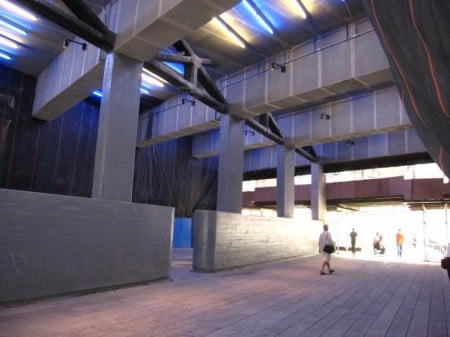 Walking north, you pass beneath the Standard and another building under construction.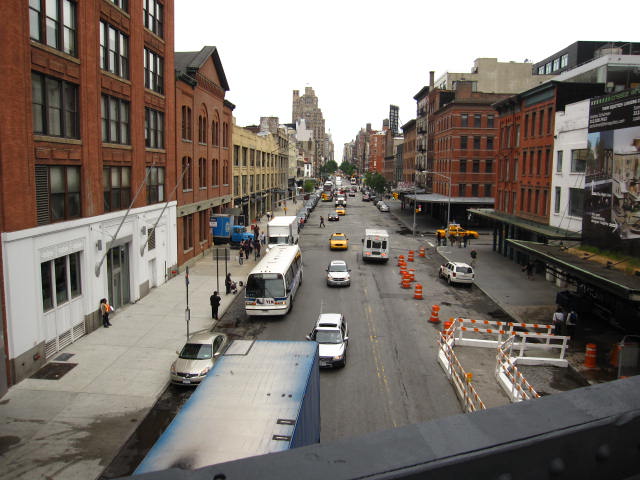 Looking out over West 14th Street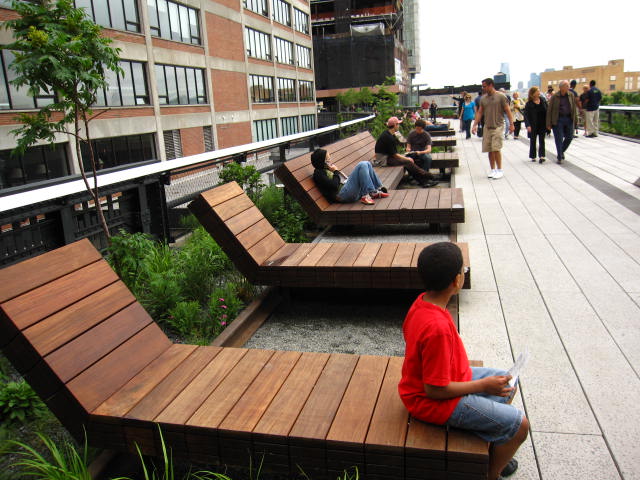 Farther north, these recliners were getting a lot of use.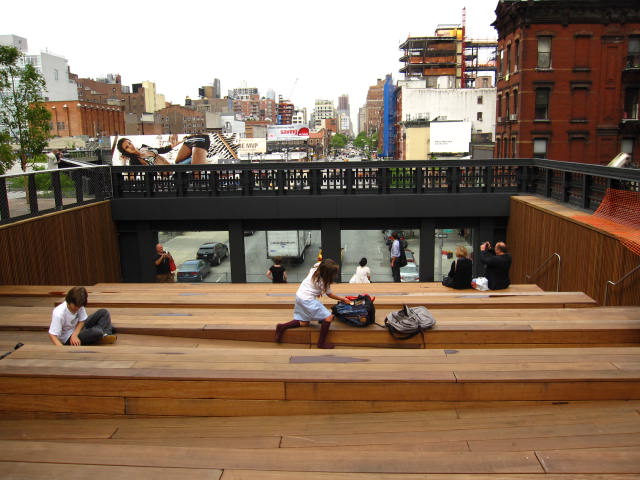 And this sunken auditorium provides a nice view up 10th Avenue.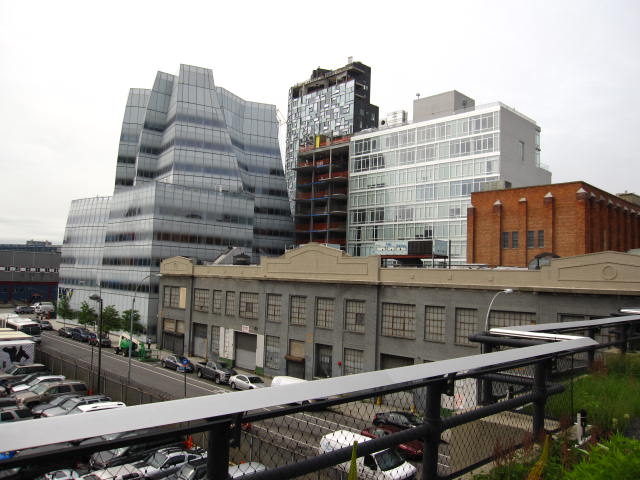 Looking west: Frank Gehry's IAC headquarters and new condos by Shigeru Ban (center, under construction) and Annabelle Selldorf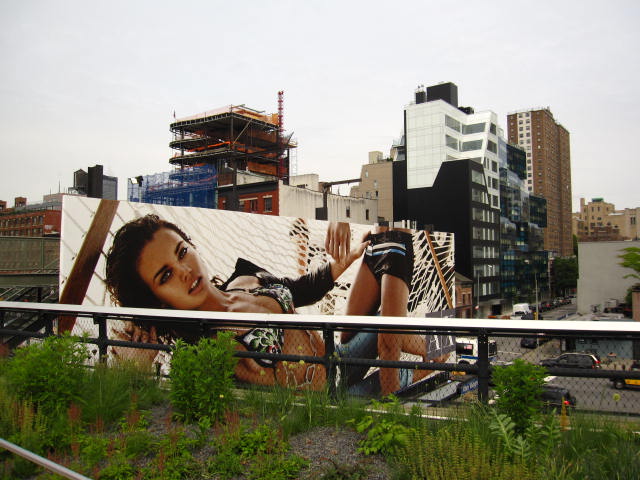 To the east: Della Valle Bernheimer's 18th Street condo (beyond the Armani Exchange billboard)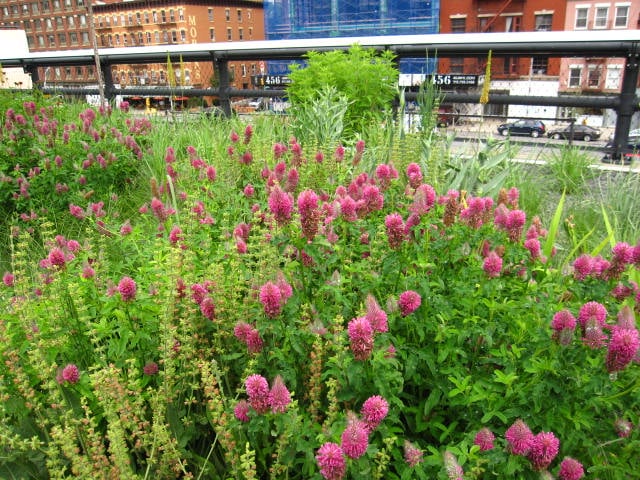 The landscape was designed by James Corner with the consultation of the planting designer Piet Oudolf.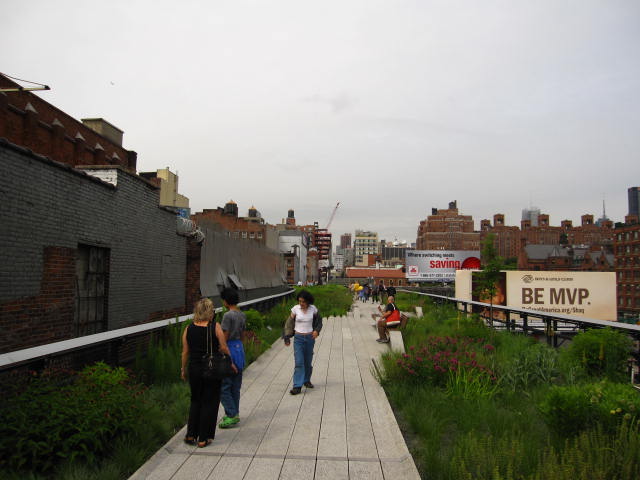 Too bad about all the billboards…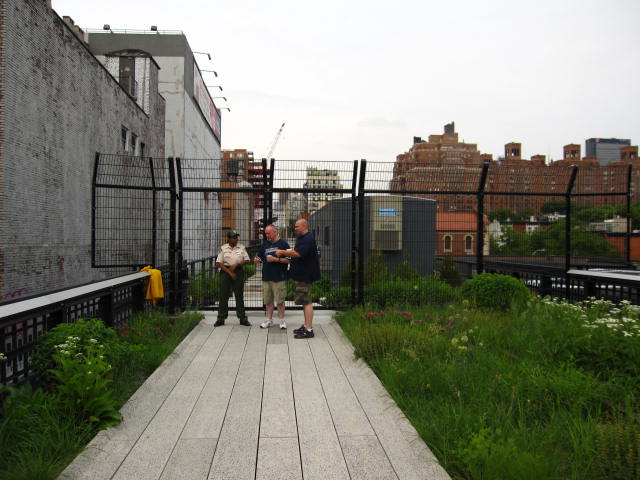 The end of the High Line (for now)–section 2 is slated to open next year.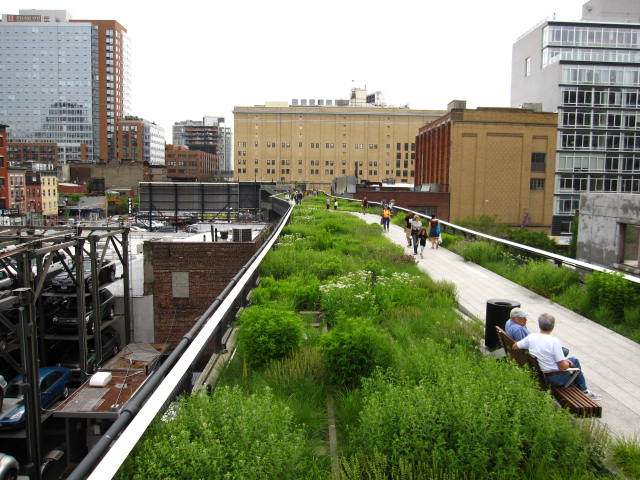 Looking south from the 20th Street exit