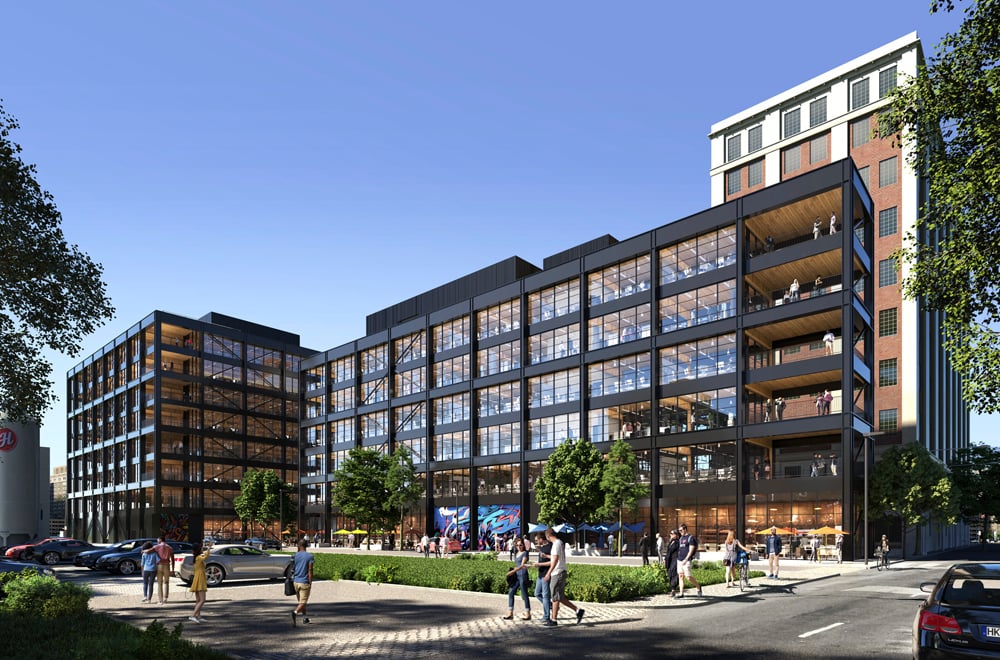 September 30, 2021
How Can Architecture Firms Measure Progress in Sustainability?
Mazria urged the audience to espouse worldwide adoption of the Zero Code, which provides a national and international framework for building energy standards to support the construction of zero-carbon buildings. As for existing buildings, he said: "How do we get those to zero? You electrify the building, getting rid of natural gas and heating oil. It's a no-brainer."
With Mazria's talk setting the tone, the panelists launched into a vibrant discussion. Cliff Goldman, chairman, Carnegie Fabrics, discussed how his family firm is transitioning to bio-based textiles. "My father in the late 1970s became very interested in what products were made of and what impact they had on human health.
"So we put our Xorel product under the microscope," he continued. "It's about who's making it, how it's made and who is affected. We changed the manufacturing process from fossil fuel-based to plant-based. Our biobased Xorel is now made from sugar cane plant, which is highly sustainable."
Shona O'Dea, high performance design leader, DLR Group, talked about indoor air quality. "We started to see how it was making people feel," she said. And it's not just about comfort: "There is a lot of research about a link between indoor air quality and cognitive function." Rajagopal interjected, saying: "The link between indoor air quality and cognitive ability set people on fire. It was a big moment."
O'Dea continued: "Since 2016, we've created a scalable measure of air quality that we share with all of our clients, including large ones like the General Services Administration." Architect Keith Hempel, design director, commercial, LPA, said his firm offers a road map of sorts for clients: "What's the one tool that will solve all of the problems? It doesn't exist. But we are setting a path to zero. We are trying to understand what it takes to get to zero. We look at the sense of urgency to meet the timelines we're facing now."
Would you like to comment on this article? Send your thoughts to: [email protected]