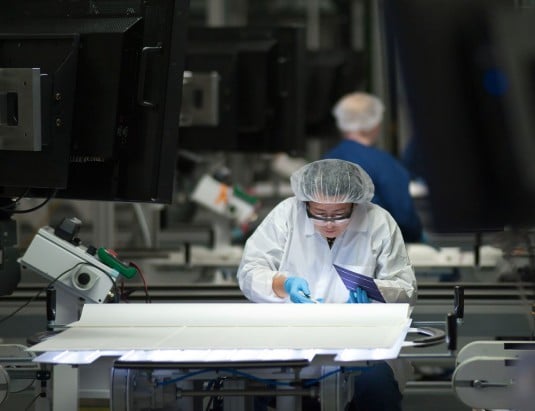 June 1, 2012
Sun Wars
On May 17, the U.S. Department of Commerce announced that Chinese solar cells and panels imported into this country will now face tariffs of more than 31 percent. The ruling is a result of petitions filed by German-owned solar cell manufacturer, SolarWorld Industries America, demanding that Commerce conduct antidumping and countervailing duty investigations into Chinese […]
On May 17, the U.S. Department of Commerce announced that Chinese solar cells and panels imported into this country will now face tariffs of more than 31 percent. The ruling is a result of petitions filed by German-owned solar cell manufacturer, SolarWorld Industries America, demanding that Commerce conduct antidumping and countervailing duty investigations into Chinese solar imports. Supported by a small coalition of other solar cell manufacturers, the petitions allege Chinese producers have been selling products in the United States for far less than their true value. They accuse the Chinese government of giving manufacturers subsidies that are illegal under World Trade Organization (WTO) practices including huge cash grants and tax breaks, and greatly discounted raw materials, land, and utilities. Earlier this year, Commerce imposed anti-subsidy duties ranging from 2.9 percent to 4.73 percent on Chinese solar cell imports.
The Coalition for Affordable Solar Energy (CASE) fears new tariffs will cost some U.S. solar workers their jobs. Image via coalition4affordablesolar.org
The latest ruling is not a surprise. SolarWorld's majority market share grants its petitions great weight under current trade laws with which Commerce must operate. But the verdict does call into question the efficacy of the laws. "This is 1930s trade law being practiced by a German who wants to begin a trade war between the U.S. and China," said Jigar Shah, president of the Coalition for Affordable Solar Energy (CASE), an advocacy group representing almost 200 companies opposed to the tariffs. Some accuse SolarWorld of trying to undermine its competitors. "It's literally like the last X-Men movie," said Shah.
Top solar producers in the United States spoke out aggressively against the tariffs last week, arguing the measure will send an already struggling solar industry into chaos and cost workers their jobs while projects are stalled. "There are a number of projects in North Carolina and California that have been delayed until they can nail down what price they are paying for solar modules," said Shah.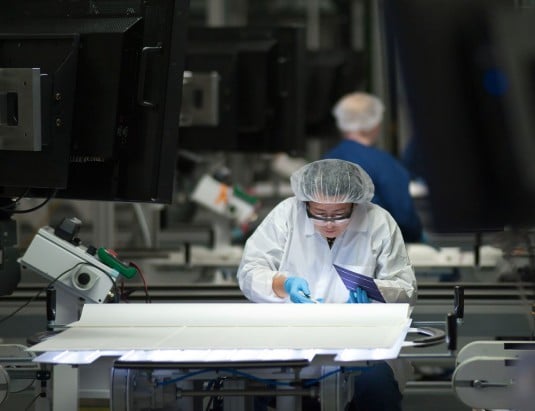 A worker inspects a solar module at SolarWorld's Hillsboro, Oregon, manufacturing facility. In 2011 the company filed an antidumping suit against Chinese solar manufacturers that last week resulted in new tariffs. Photo from SolarWorld
It may take months for solar array projects to source low-cost alternatives from other producers in India, Thailand, and Malaysia. Several Chinese companies are already circumventing the tariffs by procuring cells from Taiwan. Meanwhile, the U.S. solar industry is bracing for a ripple effect. Almost 97 percent of an estimated 100,000 jobs are outside of polysilicon cell manufacturing. These jobs depend on the availability of low-cost panels, mainly those from China, because the majority of positions are in sales and marketing, or in the design, installation, and maintenance of solar arrays. More than half of the solar modules installed domestically last year came from China.
Tariffs will also affect other downstream manufacturers in the United States, like those who make sheet metal, fasteners, and solar inverters, and especially those who produce high-grade polysilicon for Chinese solar cell companies. "We are concerned about the increased likelihood that China will retaliate with their own unilateral tariffs on polysilicon exports from U.S. producers," said Tore Torvund, CEO of solar-grade polysilicon manufacturer REC Silicon, in a response to the ruling. Manufacturers and politicians in the United States and the European Union have echoed concerns of sparking a trade war with China that would have severe consequences across a range of industries.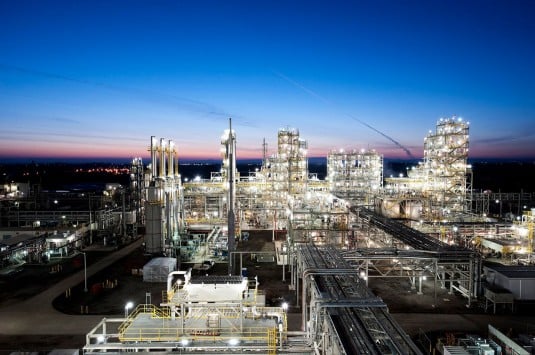 REC Silicon's Moses Lake, Washington, factory. The solar-grade silicon producer fears tariff retaliation from Chinese manufacturers that buy its products. Photo from REC Silicon
The United States can help companies counteract Chinese retaliation by offering tax credits to help offset the costs of filing WTO cases, or by establishing a free-trade coalition with Europe, Canada, Japan, and other countries to push back against China. But a dark cloud looms as many question whether this country's fledgling solar power market can sustain higher photovoltaic prices and still compete with other energy options. Austerity measures have already curtailed some government incentive programs. Crucial projects like New York's NY-Sun Initiative, announced by Governor Andrew Cuomo in April, are just getting off the ground. The initiative aims to quadruple the amount of customer-sited solar power installed in New York in 2013 through new public and private partnerships and funding strategies. If the United States is to counteract the effects of increasing photovoltaic prices, programs like this will be responsible for helping consumers get past rising upfront costs to a brighter future for energy consumption.
Jennifer K. Gorsche writes about architecture and design for a range of consumer and trade publications. She has been products editor at The Architect's Newspaper since 2009 and also edits Metals in Construction magazine.