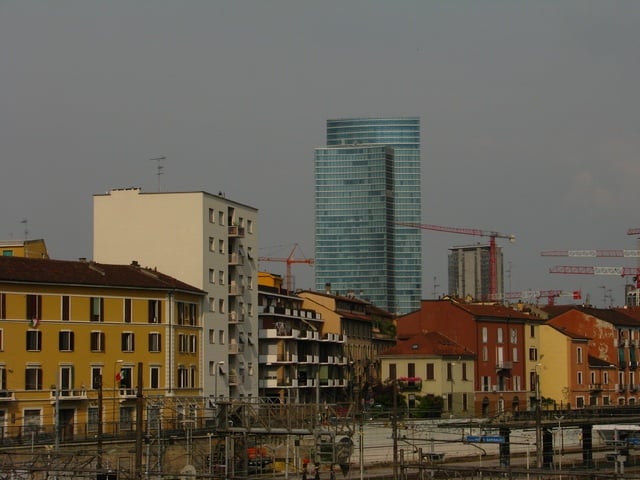 March 21, 2011
Visit Isola during Salone
Like forgotten weedy islands, most neglected inner city neighborhoods adjacent to transport lines remain isolated, even as art, commerce, and design create vitality around them. One such industrial neighborhood in Milan, actually called Isola ( "Island") Zona 9, once on "the wrong side of the railway tracks," is now being touted as "an oasis in […]
Like forgotten weedy islands, most neglected inner city neighborhoods adjacent to transport lines remain isolated, even as art, commerce, and design create vitality around them. One such industrial neighborhood in Milan, actually called Isola ( "Island") Zona 9, once on "the wrong side of the railway tracks," is now being touted as "an oasis in the city" by international architects like Cesar Pelli. It's quickly becoming a visionary blueprint of new green thinking, creativity, and commerce. This "Island" is now a centerpiece in preparation for Milan's hosting of the 2015 World Expo, "Feeding the Planet, Energy for Life".
Remember this is Italy, birthplace of Slow Food. And as a World Expo host, Milan is poised to become the hotbed for urban agriculture, demonstrating the power of slow, this time with integrated designs purposed to lead a green paradigm shift.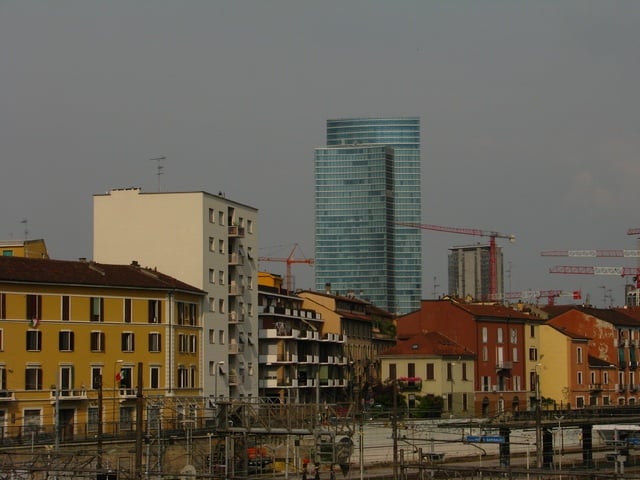 At the epicenter of the Garibaldi Repubblica, Corso Como and surrounding streets, Isola was the seedy home of railway workers, where one didn't willingly venture out at night, especially along the rail yards, abandoned since the 1950s. Forty years later, in 1990, artists and designer showrooms trickled in, watering holes popped up and before long, the visionary green art experiments by small artisan groups became a big playing field of grand, green cutting-edge architecture. Connecting the three formally isolated neighborhoods of Garibaldi, Varesine, and Isola, the project under construction, Porta Nuova ("New Gate") is planned as a city within a city. The large-scale urban renewal is a collaboration of three well-known architecture firms: Stefano Boeri, Cesar Pelli, and Kohn Pedersen Fox Architects, all focused on the integration of green and architecture.
Stefano Boeri's Porta Nuova project, Bosco Verticale ("Vertical Wood") is a residential high-rise replete with integrated forests. The architect and former editor in chief of Domus and Abitare magazines has said: "The great legacy of EXPO 2015 for Milan, Italy, and for Europe consists in creating a prototype for a new form of peri-urban rurality, an exemplary place which is both unique and revolutionary, which could also change the future for many other world cities."
This "nuovo" garden will include Citta della Moda ("Fashion City"), the future home of Milan's renowned fashion industry, following the satellite green runway shows that have been running for several years now in Isola. The Citta della Moda project is by Argentine-born U.S. architect Cesar Pelli and planned for the front of Garibaldi station. And William McDonough, Time magazine's 'Hero of the Planet,' is locating new offices in Porta Nuova.
Cesar Pelli's Citta della Moda ("Fashion City").
The early green urban experiments of Isola, including those by the cultural organization, AMAZElab, have been broadly recognized around the world. Well known design thinkers, like Droog and Designersblock, have put down roots here. With its satellite fair, Green Island, held for the past eight years during Salone Internazionale del Mobile (Milan's international furniture fair), which lures 300,000 people to the city every April (12 to 17  this year), AMAZElab's Green Island is a model for dialogues between design and green.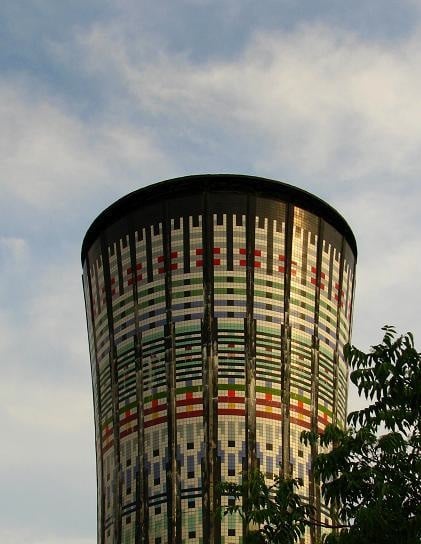 Claudia Zanfi, curator and creator of the Green Island fair, specializes in urban interventions around the world in areas of transition, from Beirut to Cyprus. On her home turf of Milan she has partnered with international cultural groups, The Green Network, a community of artisans, the City of Milan, and brand sponsors like the Alessi Museum. The playful Alessandro Mendini tower (left, Photo: Paul Clemence.) is one of Isola's inspiring architectural treasures.
Botanists, designers, landscape architects, and artists will stage photographic installations, exhibitions of art and design objects such as solar energy solutions, furniture and furnishings during the fair when visitors will experience open showrooms, music, the legendary parties—and yes, the Slow Food will be plentiful.
Milan's first weed garden, "Library of the Green", will be built with a series of green lawns and botanical plates serving as a living 'book' for the dissemination of information on grass species. Green Island will also host "A Diorama of the Forest Burned" by Andrea Forges Davanzati and "Why do bees leave?", a video installation of Swiss artist Katja Loher.
Look for updates of the Good Green Road to the Salone and the exciting fresh ideas coming from the Green Island and other satellite fairs including the debut of our own project, Green Provocateur, where a drab staircase on Via Pepe that leads up to the train platform will become a lush fantasy ascent dressed in the large-scale images of photographer Paul Clemence presented by the New York-based creative agency PLANT.