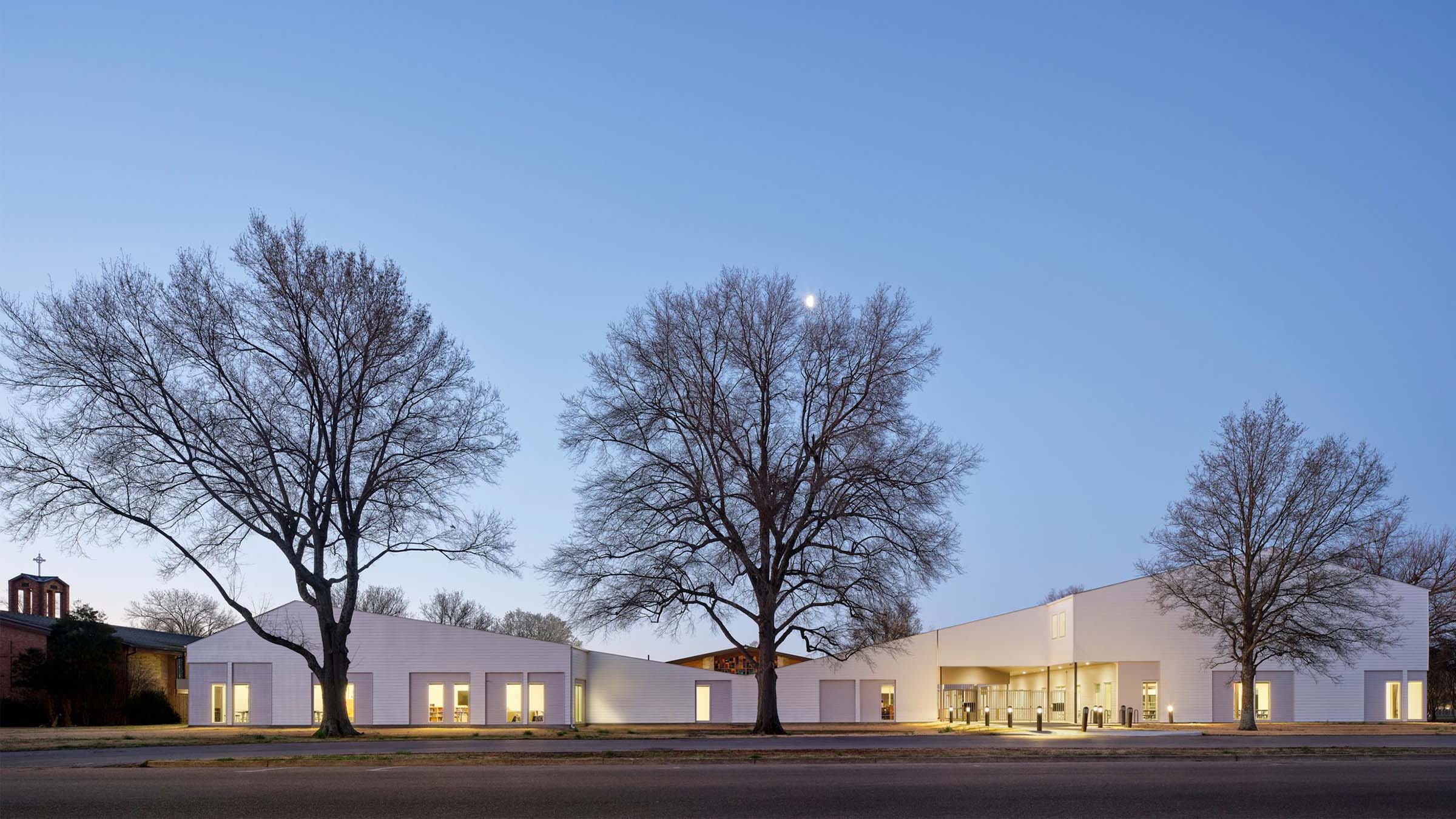 August 15, 2022
A Mississippi School Models Collaborative Reuse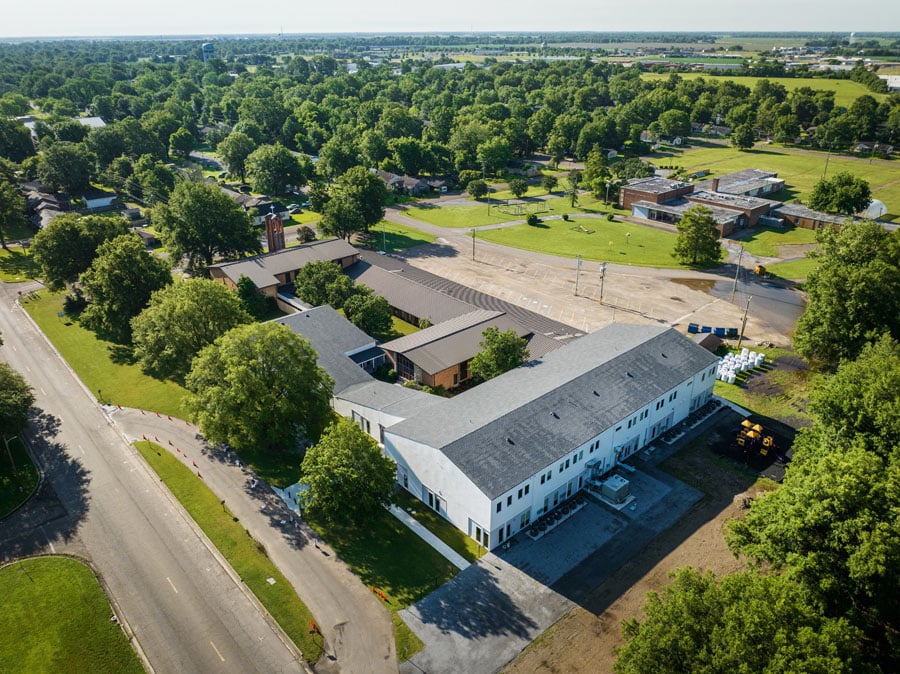 Like the community leaders who found themselves working around a failing school district to create a more rigorous charter school, OJT has a history of improving under-appreciated sites in ways that can still feel useful, welcoming, and familiar to longtime residents.
"I spent time in Clarksdale, the Home of the Blues, but also in Memphis before I started my firm in New Orleans," says namesake principal Jonathan Tate explaining his fondness for the Delta region.
---
More from Metropolis
---
As a co-developer of other regional projects with Pierre Stouse and Chuck Rutledge, including Clarksdale's Travelers Hotel, Tate has mastered a kind of modern but still contextual infill that works in the region.
In New Orleans, a roughly five hour drive from Clarksdale, he has a body of built work to prove it: a spate of housing projects are visible around the city (including Tate's own residence) two of which have won the American Institute of Architects housing awards (the St. Thomas/Ninth project in 2017, and Bastion Veterans Housing in 2021).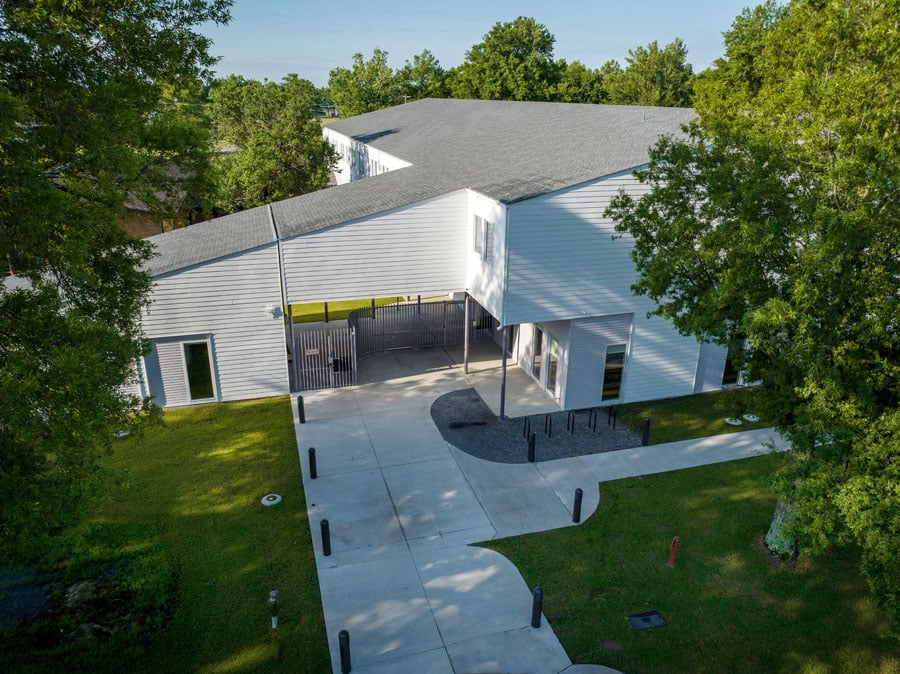 OJT used many hallmarks of those projects to make Clarksdale's K-6 campus feel fresh but also downhome. That's possibly a sign that OJT is beginning to spread its signature architecture across the Delta almost like a new regional vernacular.
Like the New Orleans housing, the school stands out for its residential siding, asymmetrical rooflines, thoughtful formation of outdoor courtyards, and massing that mimics what's already there; in this case, the existing church.
Clustered closely, the new and existing buildings almost seem to embrace. Even the "up/down of the roof forms is in dialogue with existing spaces," according to the firm's brief. It's a device OJT relies on to create harmony between new and old.
And though this is OJT's first education project, it is a strong indicator the firm is successfully spreading its special brand of urban infill beyond Louisiana.
OJT's body of work and regional impact are remarkable for a firm that's just a decade old. Then again, Tate is virtually embedded in the region, given he has bought a home in New Orleans and teaches at the Tulane School of Architecture. Ever the citizen architect, he also donates services on small local projects — some of which provided him with insights into the technical considerations of K-12 education before he landed the Clarksdale commission.
Would you like to comment on this article? Send your thoughts to: [email protected]