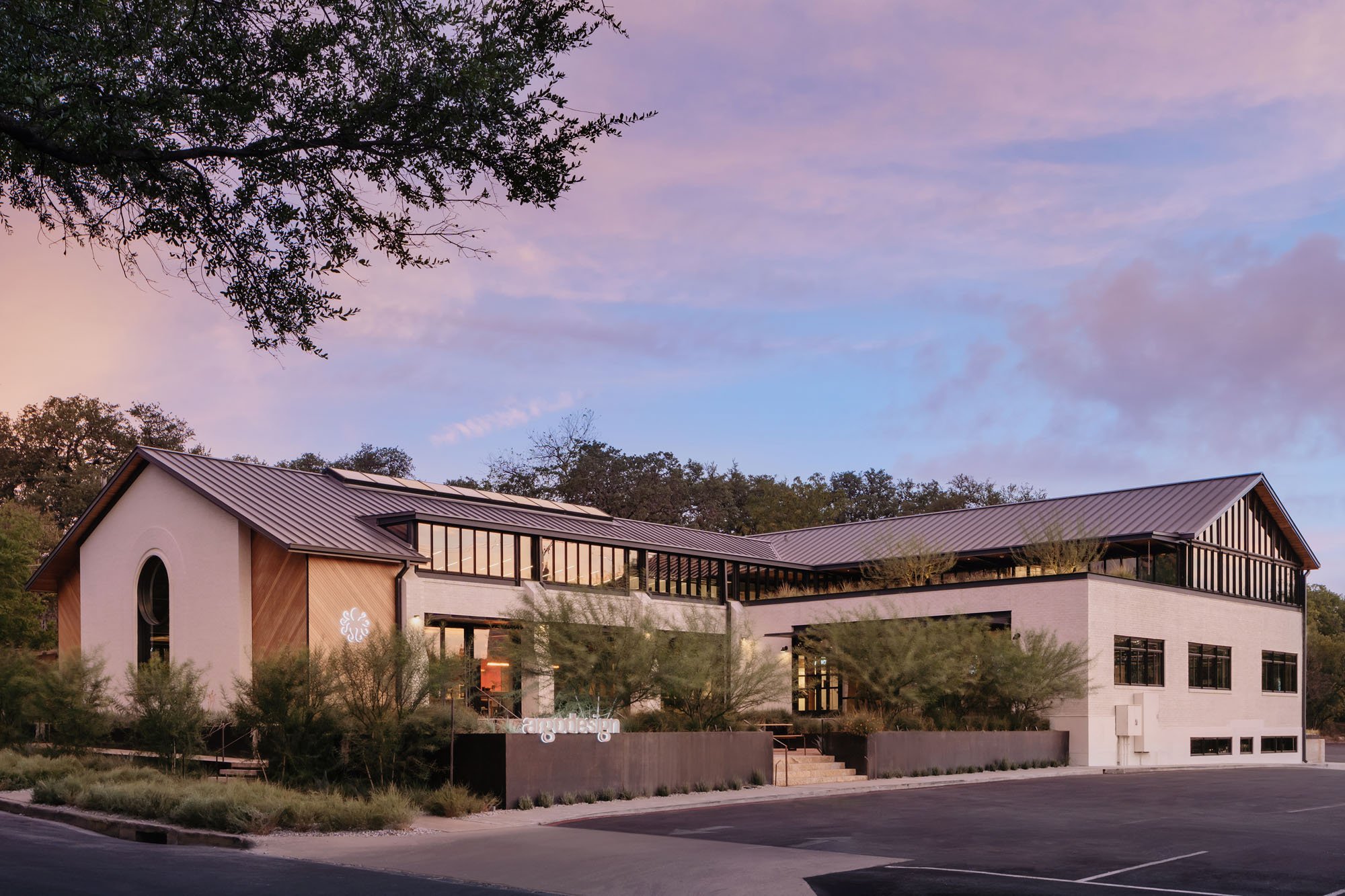 January 13, 2023
Architect Michael Hsu Fashions a Flexible Office out of an Austin Church
Church conversions seem like they are a dime a dozen these days as America's churchgoing population dwindles and leaves of these solidly built structures underused. More often than not, old churches end up becoming elaborate private homes, despite their large interior volumes and often prominent locations, rarely are they revamped to accommodate other typologies. Tasked with creating a dynamic office complex for growing Austin-based company argodesign, local firm Michael Hsu Office of Architecture set out to do just that. The nationally recognized practice transformed 19-thousand square feet of a disused 1930s Baptist church into a multi-floor headquarters. The scheme maintains, even accentuates, existing architectural details while also introducing flexible forward looking office solutions.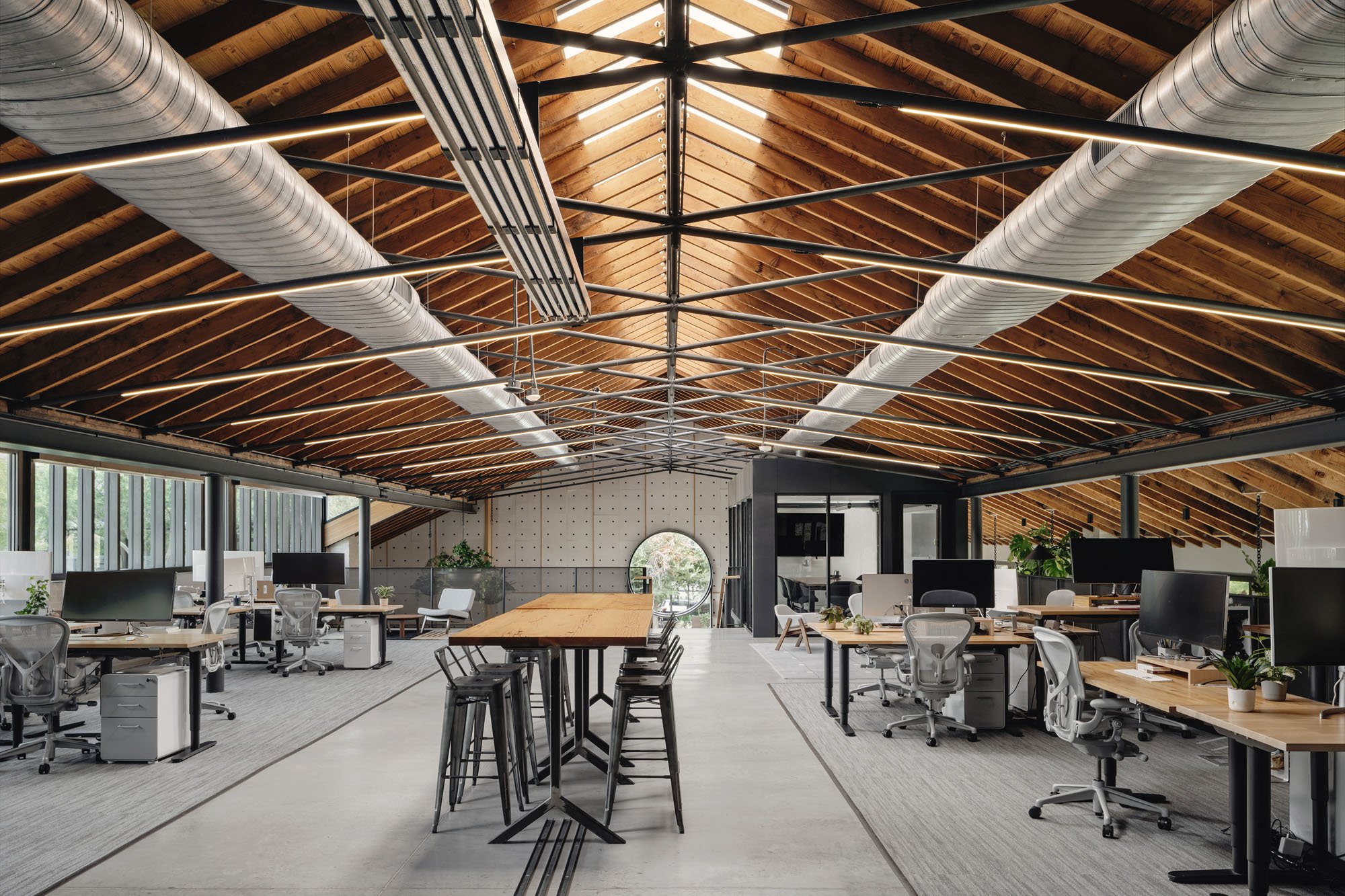 "We thoughtfully designed the office to preserve the building's character and to give argodesign room to invent," Hsu explains. Informed by the Atomic Design Methodology, the main studio space incorporates a series of areas suited to informal group meetings and spontaneous interactions. "The renovated structure embraces guests with expansive glazing and a large entry courtyard—it can shift from a focused work environment to a venue for clients and friends to gather seamlessly."
Existing wooden roof trusses were reinforced with new hybrid steel and wood scissor components, while the church's brick facade was opened up with glass and steel-framed exposures to bring in ample amounts of daylight. Abutted by a circular window that once contained stained glass, a central altar now operates as a stairwell landing and podium for public events. A palette of modest yet warm materials—black-coated metals, white oak wall cladding, and acoustic felt surfaces help support the newly exposed structure while also serving as the building's main interior finish.
Hanging overhead, large custom planters produced by Articulture are among many biophilic accents that bring greenery inside; helping to soften up the open-plan scheme. Meticulously planned and planted by Campbell Landscape Architecture, the property's gardens function as additional workspaces. While a street-facing courtyard creates a seamless connection to the South Congress neighborhood, a back patio and roof terrace are programmed for quieter tasks or having lunch.
---
More from Metropolis
---
Back inside, a central kitchen—kitted out with the latest appliances—features counter and family-style seating and operates as a lobby. While the first and second levels are programmed for various functions including training sessions, the third floor contains open desk space, communal tables, and private conference rooms. A custom scrum wall is comprised of three moveable whiteboards. A lounge and library occupy a cantilevered loggia that mimics the volume of the original church's profile.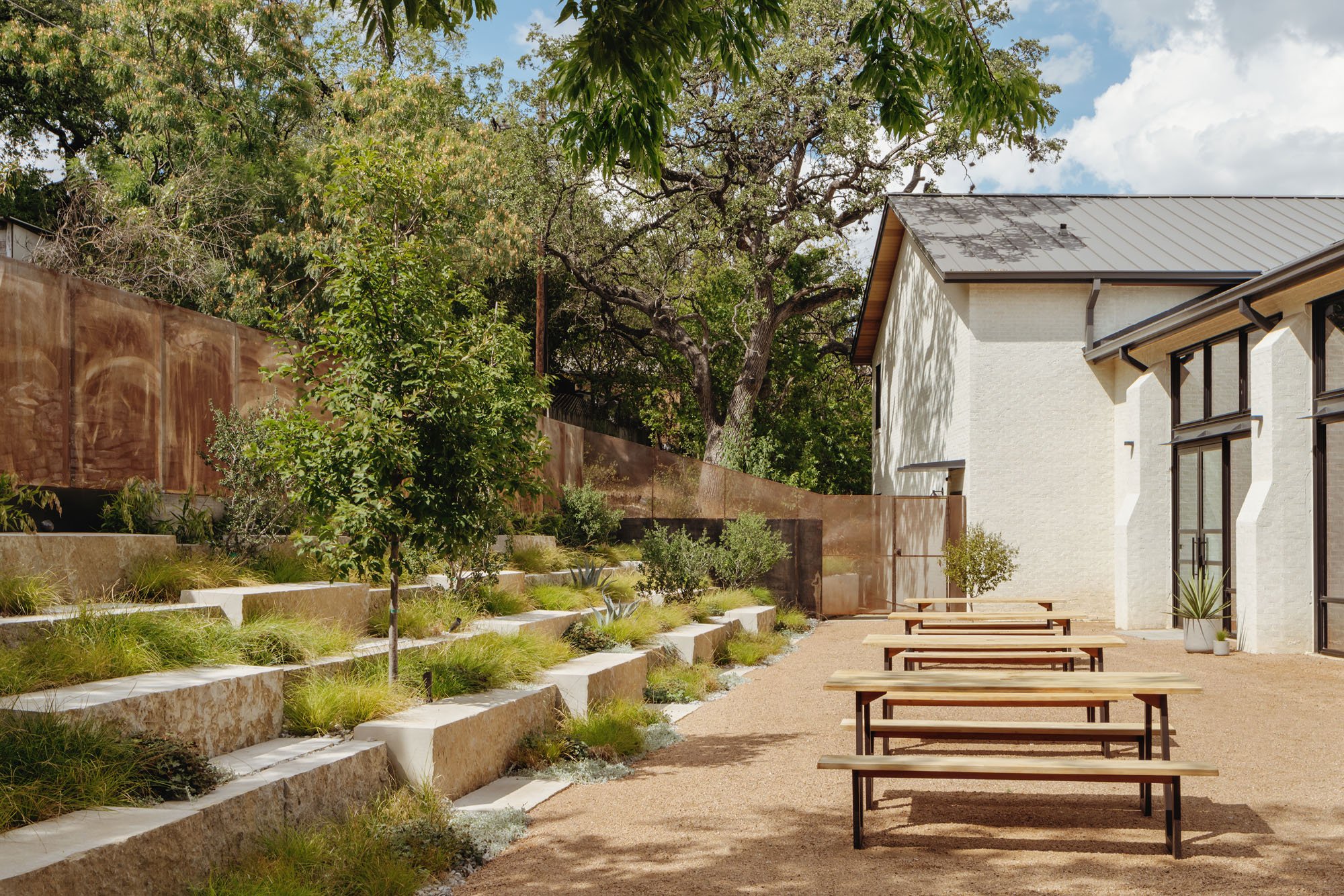 "We were intent on this studio being as flexible and livable as it is beautiful," says Sonia Prusaitis, argodesign Austin's general manager. "The movable partitions and minimal private offices allow us to reconfigure the space to suit us as our team grows and our needs change." For her, nothing is overly adorned. With serene materials and furnishings that can recede in the background, the office design gives room to the new ideas the company hopes to develop as it continues to expand within the converted church.
Would you like to comment on this article? Send your thoughts to: [email protected]